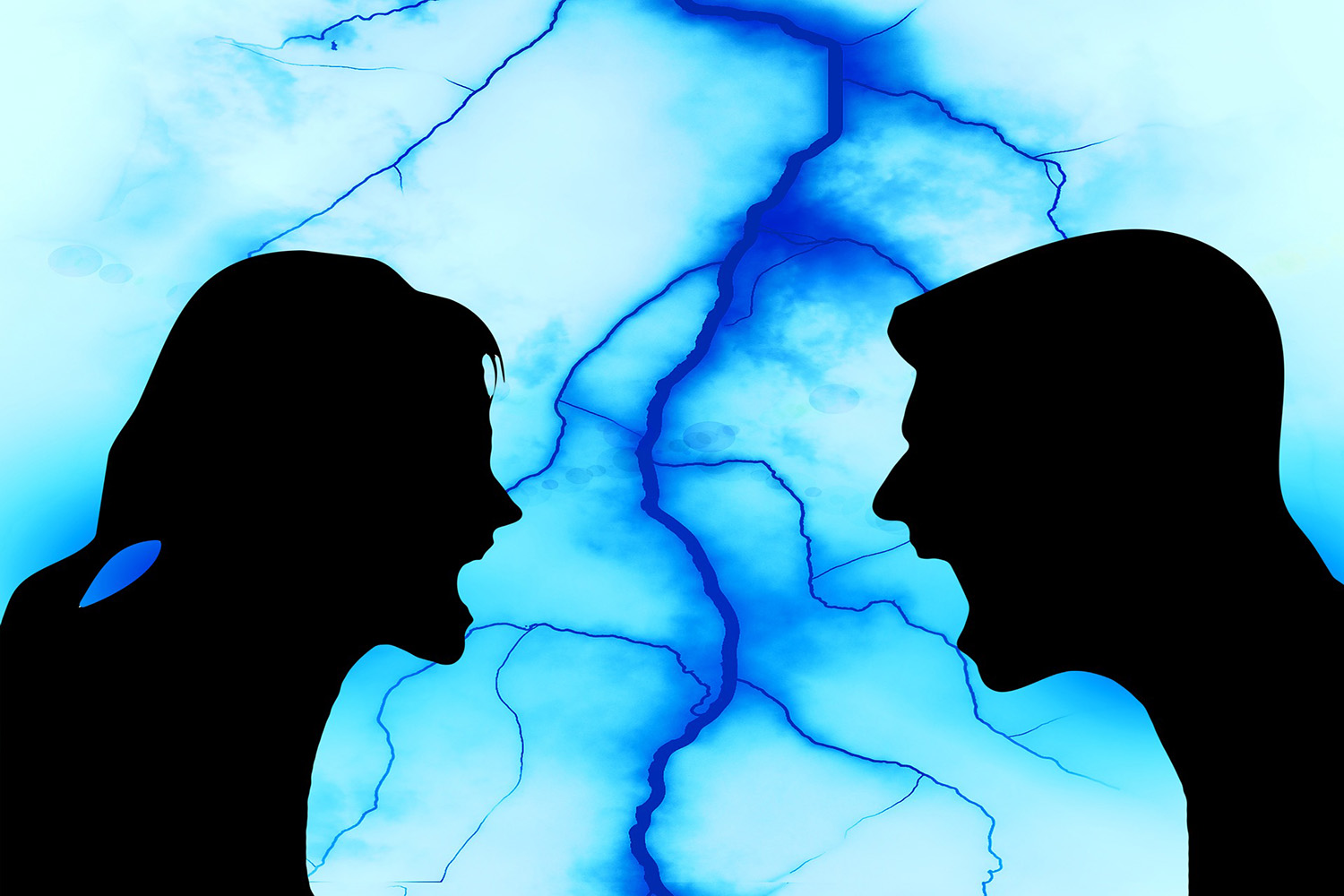 Historia Diny: przykład taktyk szatana
Niedawno ukazał się blog o podstępności grzechu (Podstępność grzechu a Boże Remedium), który opisuje, jak łatwo ziarno goryczy, urazy, zranienia i gniewu może zostać zasiane w naszych sercach wówczas, kiedy ktoś zgrzeszy przeciwko nam. Jeśli to ziarno nie zostanie wykorzenione, wówczas zło wyrządzone nam (lub komuś nam bliskiemu), rozrastać się zacznie w naszych sercach do momentu, aż napełni nas nienawiścią i ostatecznie sami staniemy się podobni do osoby, która nam wyrządziła krzywdę.
Strategia szatana polega na podżeganiu ludzi do czynienia zła – krzywdzenia niewinnych, a następnie rozjątrzania w nich poczucia wściekłości i zachęcania ich do tego, by dążyli do zniszczenia zła przy użyciu metod diabelskich, takich jak odwetu, karania, czy zniszczenia osoby, która wyrządziła im krzywdę.
Inny blog (Jak czytać i rozumieć Biblię) mówi, że Stary Testament jest historią stworzenia ludzkości przez Boga, popadnięcia ludzkości w grzech i Bożej obietnicy zesłania Mesjasza, oraz że zasadniczo cała reszta Starego Testamentu skupia się na Bożych agencjach działających na rzecz utorowania Mesjaszowi drogi przyjścia na Ziemię, by zbawić ludzkość. Szatan jednocześnie robi wszystko, by pokrzyżować Boży plan.
W tym blogu prześledzimy, w jaki sposób powyższe prawdy zostały ujawnione w historii Diny – córki Lei i Jakuba – zapisanej w 34. rozdziale Księgi Rodzaju, oraz w jaki sposób lekcje zawarte w tej historii mogą mieć praktyczne zastosowanie dla nas.
Jakub dopiero co powraca z Mezopotamii i osiedla się z rodziną w krainie Kanaanu, w pobliżu miasta Sychem. Jego córka Dina idzie spotkać się z młodymi kobietami w mieście. Sychem; książę tej okolicy (od którego wzięło nazwę miasto), dostrzega Dinę, i dopuszcza się na niej ataku seksualnego. Całkowicie nią zauroczony pragnie pojąć ją za żonę. Stara się ją udobruchać i pocieszyć, w wyniku czego Dina postanawia z nim zostać w mieście po ataku. Sychem wysyła następnie swojego ojca, króla Chammora, do Jakuba (ojca Diny), aby w jego imieniu poprosił o jej rękę. Król przeprasza rodzinę Diny, obiecując, że zrobi wszystko, co może, oraz zapłaci każdą cenę wymaganą jako wiano za pannę młodą, aby tylko uzyskać ich błogosławieństwo i wziąć Dinę za żonę dla syna. Ponadto, ojciec Sychema oferuje im, aby zamieszkali na jego terytorium i stali się częścią jego królestwa.
Bracia Diny reagują podstępnie i mówią królowi, że jedynym sposobem, w jaki mogą dać mu Dinę za żonę dla jego syna jest obrzezanie wszystkich mężczyzn w mieście, po czym udzielą mu pozwolenia i obiecają żyć w pokoju. Król i książę informują mieszkańców miasta, że członkowie rodziny, z której pochodzi Dina, są pełnymi pokoju, życzliwymi ludźmi, więc mężowie Sychem zgadzają się na obrzezanie. Trzeciego dnia, kiedy wszyscy mężczyźni są obezwładnieni bólem po zabiegu obrzezania, bracia Diny, Symeon i Lewi, pałający chęcią zemsty za to, co stało się ich siostrze, atakują i zabijają wszystkich mężczyzn w Sychem, a następnie zabierają cały ich dobytek, trzody, stada, kobiety i dzieci.
Jakub, zaalarmowany tym co zrobili jego synowie, obawia się, że pobliskie miasta połączą się we wspólnym ataku aby ich zniszczyć, przenosi całą swoją rodzinę z tej okolicy.
Czy widzisz tutaj działalność szatana szerzącego grzech i próbującego zniszczyć drogę dla Mesjasza? Czy widzisz jego strategię zachęcania ludzi do próby naprawienia zła przy użyciu złych, szatańskich metod?
Przenalizujmy to krok po kroku:
Sychem atakuje seksualnie Dinę – zło jest wyrządzone; grzech jest popełniony.
Grzesznik jednak nie ucieka przed odpowiedzialnością, ale okazuje skruchę i przeprasza Dinę. Udaje się do jej rodziny, wyznaje swój grzech, i stara się nadać Dinie swoje imię i pozycję księżniczki rejonu, czyniąc ją swoją żoną i dając za nią hojne wiano. Jest gotów zrobić wszystko, co w jego mocy, aby uleczyć wyrządzoną przez siebie krzywdę. Dina wyraża zgodę i pozostaje z nim w jego mieście.
Jednak bracia Diny mają teraz w swych sercach zasiane złe ziarno urazy. To ziarno, nieuleczone, kiełkuje i powoduje, że stają się wściekli, oburzeni i obrażeni. Zamiast wybaczyć, starają się zniszczyć zło. Jakimi metodami się jednak posługują?

Oszustwo (złamanie dziewiątego przykazania)
Morderstwo (złamanie szóstego przykazania)
Hańba dla ich ojca (złamanie piątego przykazania)
Użycie znaku Bożego przymierza w celu szerzenia zła, a tym samym branie Imienia Boga nadaremno (złamanie trzeciego przykazania)
Kradzież własności (złamanie ósmego i dziesiątego przykazania).
Pomyślmy o wszystkich niewinnych ludziach w mieście Sychem, którzy zostali skrzywdzeni przez Symeona i Lewiego, gdy bracia usiłowali ukarać winowajcę i zrewanżować się na nim, wyplenić zło i dać nauczkę społeczeństwu, aby coś takiego więcej się nie powtórzyło.
Dopuścili się tego zła w imię sprawiedliwości – uczynili tyle zła w próbach wyniszczenia zła. A szatan celebruje, ponieważ grzech się rozprzestrzenia – serca i umysły synów Jakuba są uszkodzone, dobra wola wobec Jakuba i jego rodziny obrócona jest w nieufność, strach, i być może nienawiść, a niewinni ludzie, którzy mieli możliwość poznać Boga Jakubowego, zostali zabici. Reputacja rodziny Jakuba jest zepsuta – kto może im teraz im zaufać? – a tym samym zniszczona jest reputacja Boga. Dążąc do zamknięcia drogi dla Mesjasza, szatan bez wątpienia będzie próbował zainspirować innych w regionie do przeciwdziałania rodzinie Jakuba. W jak wielu pokoleniach potomków Jakuba zaistniała przemoc z powodu tego wydarzenia? Tylko w niebie poznamy pełny zakres szkód spowodowanych działalnością Symeona i Lewiego.
Nigdy nie możemy wygrać sprawy Bożej stosując metody szatana.
Czy te same strategie, które szatan stosował w całej historii ludzkości, widzimy również i dzisiaj? Szatan inspiruje niesprawiedliwych do czynienia zła, a następnie używa tego grzechu, by zasiać ziarna urazy i oburzenia w sercach niewinnych ludzi. Nasiona rodzą owoce rozjuszenia, wywołując przemoc nastawioną na niszczenie zła, na karanie złoczyńcy i na zmianę społeczeństwa.
Ale to wszystko jest zwykłym oszustwem – podstępem, sztuczką, matactwem – narzucanym ludziom przez mistrza zwodziciela. Kłamstwo jest w tym tak dobrze ukryte, że ci, którzy reagują zemstą na spowodowane zło, są tacy sami jak Symeon i Lewi – gotowi złamać każdą zasadę miłości, aby ukarać tych, których uważają za winnych, twierdząc przy tym, że postępują w prawości.
Gdyby było możliwe, to nawet wybrani Boży byliby zwiedzeni przez oszusta-szatana w ten sposób.
---
Dr Timothy R. Jennings jest lekarzem psychiatrą, psychofarmakologiem, międzynarodowym mówcą, członkiem specjalnym American Psychiatric Association i członkiem Southern Psychiatric Association. Jest prezesem i założycielem Come and Reason Ministries, a także prezesem Southern and Tennessee Psychiatric Associations. Dr Jennings jest autorem wielu książek, w tym: "The God-Shaped Brain", "The God-Shaped Heart", "The Aging Brain", i "Czy to naprawdę może być tak proste?".