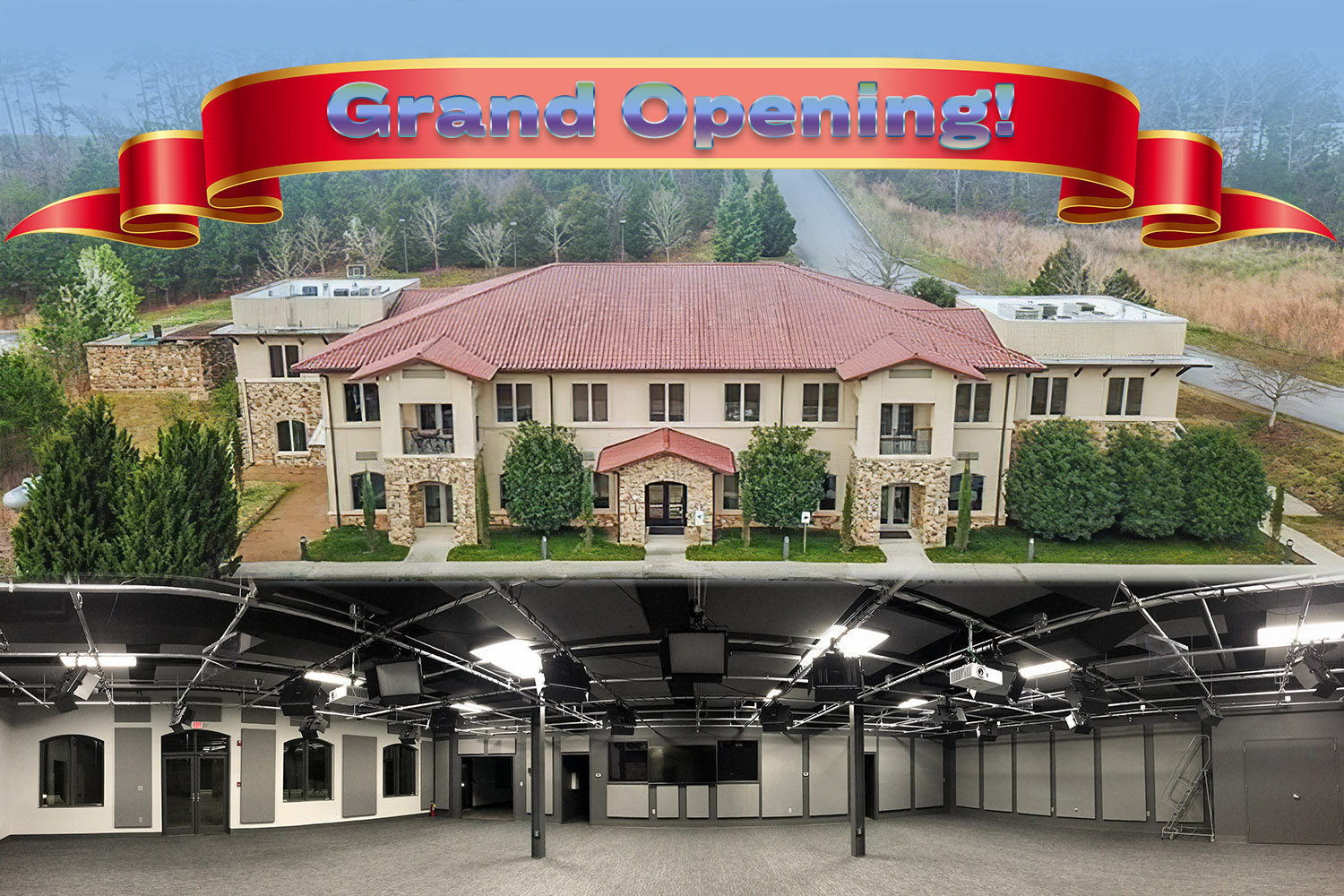 Come And Reason Ministries Has Grand Opening!
For the past twelve years, the Come And Reason Bible Study Class has been broadcasting from a small, rented venue each Saturday. Every week, Dr. Jennings, board members, and volunteers work to set up chairs, cameras, and the streaming equipment necessary to broadcast internationally; then, after the broadcast, the same team pack up the equipment for transport and storage'ÄĒjust to do it all over again the next Saturday.
Furthermore, the ministry has also produced several media programs that have required us to rent facilities and filming equipment. And as we continue to produce magazines, books, and sharing tracts, additional office and storage space have been rented to accommodate our production, shipping, and warehousing needs.
Despite these challenges, God has blessed abundantly; we have grown into a far-reaching ministry that shares the good news about God'Äôs character of love all around the world through media and literature'ÄĒbut this growth has also led to a need for expanded facilities.
That's why, in 2021, the Come And Reason Ministries board voted to purchase and remodel an existing building to bring all our operations under one roof and streamline our outreach. Today, we are praising God that this new center is now complete and open for business!
So Dr. Jennings, the board, and the staff of Come And Reason Ministries invite ministry friends like you to our first class and a fellowship potluck at the new building. Please join us on October 8'ÄĒthe class starts at 10:00 am, but doors will open at 9:00 am for those who would like to tour the new facility. The new building is located at 4922 La Collina Way in Collegedale, Tennessee.
Come and celebrate with us as we continue to advance the kingdom of God!
If you'Äôre able to attend locally, please bring food to share for the potluck'ÄĒand invite your friends too! If you can'Äôt join us in person, please tune in online for this special gathering.
Come And Reason Ministries Grand Opening
Saturday, October 8, 9:00 am ET
4922 La Collina Way
Collegedale, TN 37363