Czy To Naprawdę Może Być Tak Proste?
Lekarz psychiatra Timothy R. Jennings ujawnia także wiele subtelnych taktyk szatana, które kolidują z Bożym planem przywrócenia umysłu do pełnej sprawności psychicznej.
Poczucie bezwartościowości; niska samoocena; nieuzasadnione poczucie winy; niemożność przebaczenia; gorycz i niechęć; zależność; niezdrowe relacje… Tego rodzaju walki toczą się w umysłach milionów ludzi, w tym również chrześcijan. Chociaż wewnętrzne zmagania mogą być uważane za prywatne, są one częścią znacznie większej walki – konfliktu pomiędzy Chrystusem a szatanem – walki o nasze umysły. Na szczęście sprawa nie jest stracona. W książce "Czy to naprawdę może być tak proste?" poznasz Boży ideał dla ludzkiego umysłu i Jego piękny plan odnowienia swoich dzieci na własny obraz. Uzbrojony w narzędzia przedstawione w tej książce możesz lepiej współpracować z Bogiem w celu uzyskania emocjonalnego i psychicznego zdrowia oraz osiągnąć prawdziwe duchowe zwycięstwo.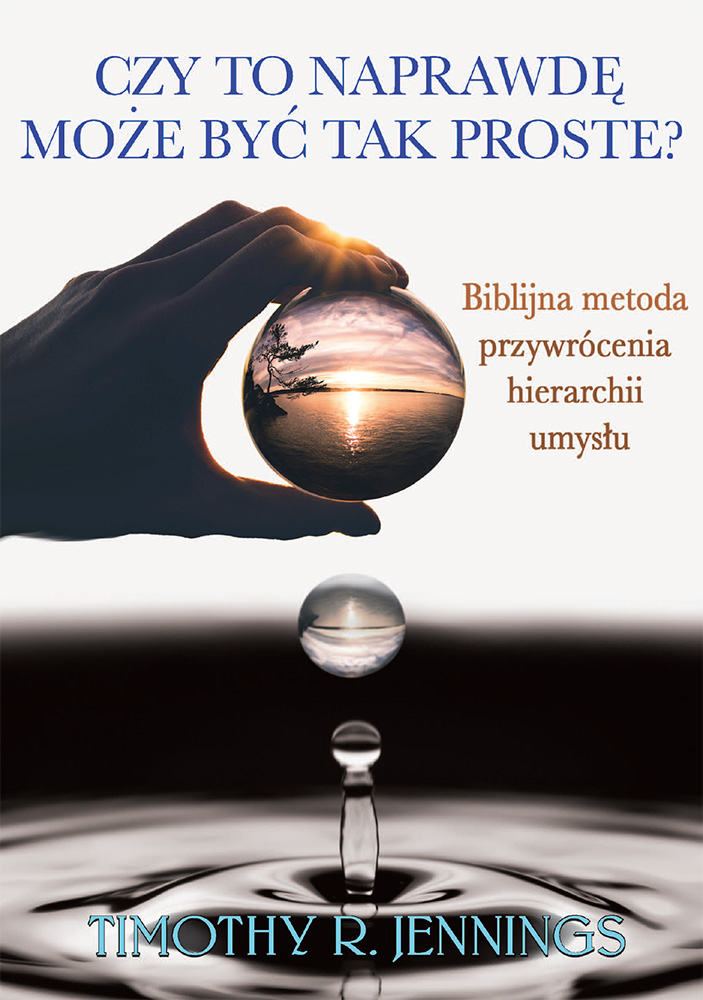 pobierz tę książkę jako plik PDF