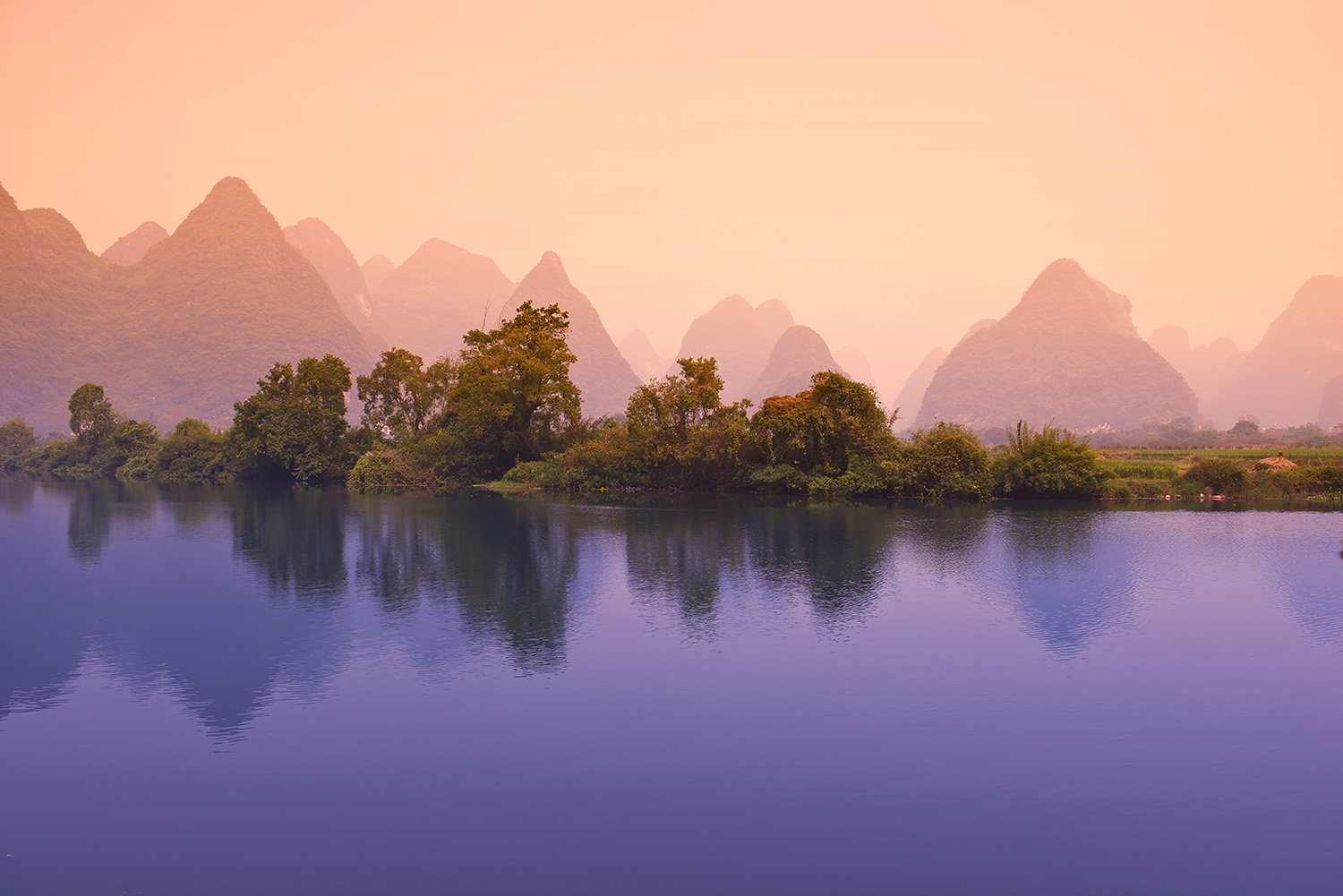 Kto niszczy duszę?
Proszę o komentarz na temat wersetu w Ewangelii Mateusza 10:28. Niektóre tłumaczenia Biblii faktycznie mówią, że należy bać się Boga który może zniszczyć duszę i ciało w piekle. Czy Bóg jest tym, którego należy się bać? Bo przecież doskonała miłość usuwa wszelki strach. W.
Doskonałe pytanie! Popatrzmy najpierw jak ten werset (Ew. Mateusza 10:28) został przetłumaczony w kilku różnych wersjach Pisma Świętego:
Księdza Jakuba Wujka: A nie bójcie się tych, którzy zabijają ciało, a dusze zabić nie mogą: ale raczej bójcie się tego, który i duszę, i ciało może zatracić do piekła.

Poznańska: I nie lękajcie się tych, co zabijają ciało, a duszy nie mogą zabić. Bójcie się raczej tego, który może duszę i ciało zatracić w piekle.

Warszawsko-Praska: Nie bójcie się więc tych, którzy zabijają ciało, ale duszy zabić nie mogą! Bójcie się raczej Tego, który może wtrącić do piekła i duszę, i ciało.
Słowo Życia'16: Nie bójcie się tych, którzy uśmiercają ciało, lecz nie mogą zabić duszy! Lękajcie się Boga, który i duszę, i ciało może zatracić w piekle.
Sam tekst nie określa, kto jest tym, który ma zdolność niszczenia ciała i duszy w piekle, stąd pierwsze dwie wersje, pozostawiające niezbyt wyraźne znaczenie, przekazują słowa Chrystusa bardziej dokładnie. Ostatnie dwie wersje dodają pogląd tłumacza sądzącego, że to Bóg jest tym, którego należy się obawiać – Chrystus jednak tego nie powiedział.
Należy stąd wyciągnąć naukę, że warto jest sprawdzić tekst w różnych tłumaczeniach; musimy również pamiętać, że w tłumaczeniu mogą być dodane pewne wnioski tłumacza, tak jak miało to miejsce w tym przypadku.
Skąd więc wiemy, kogo mamy się bać? Cała reszta Biblii dostarcza dowodów. Musimy najpierw zapytać, czy Bóg jest z nami, czy też przeciwko nam?
"Cóż więc na to powiemy? Jeśli Bóg za nami, któż przeciwko nam? On, który nawet własnego Syna nie oszczędził, ale wydał go za nas wszystkich, jakże nie miałby z nim darować nam wszystkiego? Któż będzie oskarżał wybranych Bożych? Bóg jest tym, który usprawiedliwia. Któż potępi? Chrystus jest tym, który umarł, więcej, zmartwychwstał, który też jest po prawicy Boga i wstawia się za nami." (Rzymian 8:31‑34).
Zauważ, że Bóg jest 'za nami', Bóg nas wybrał i Bóg nas usprawiedliwia, ale jeśli nie jest to wystarczająco przekonujące, by przynieść Ci pocieszenie i załagodzić lęk, to zauważ, że nie tylko Ojciec wstawia się za Tobą, ale również Jezus.
"Bóg bowiem był w Chrystusie, jednając świat z samym sobą, nie poczytując ludziom ich grzechów." (2 Koryntian 5:19).
Biblia uczy, że Bóg jest tym, który nas jedna z sobą przez swego Syna. Bóg nie jest przeciwko nam. Spojrzeliśmy tylko na dwa wersety, ale Biblia jest wypełniona tym samym przesłaniem: Bóg jest naszym Przyjacielem, który jest po naszej stronie i używa całej swojej mocy, aby nas zbawić, uzdrowić i odkupić – a nie tym, którego powinniśmy się bać.
Więc kto ma moc zniszczenia ciała i duszy w piekle?
Psalm 34:21

Zło uśmierca niegodziwego (ŚTB)
Zło zabija niegodziwego (UBG)
Nieprawość zabija bezbożnego (Pozn)

Rzymian 6:23

Zapłatą grzechu jest śmierć. (Dąbr.Wul.1973)

Jakuba 1:15

Gdy grzech dojrzeje, rodzi śmierć. (Bryt)
Co w rzeczywistości niszczy duszę? To nie jest Bóg! To nieuleczony grzech niszczy duszę!
Grzech niszczy, Bóg natomiast leczy, przywraca, wybawia, zapewnia kurację, odnawia, naprawia, odkupuje.
Niestety, zbyt wielu chrześcijan mylnie wierzy, że Bóg jest niszczycielem, podczas gdy w rzeczywistości to grzech niszczy. Zamieszanie wynika z faktu, że w procesie formułowania osobistego zrozumienia nie czytamy Biblii jako spójnej całości. Kiedy czytamy w odosobnieniu fragmenty podane poniżej, możemy wyciągnąć wniosek, że to Bóg niszczy.
"A jeśli ktoś niszczy świątynię Boga, tego zniszczy Bóg, bo świątynia Boga jest święta, a wy nią jesteście." (1 Koryntian 3:17).

"Pokarmy są dla brzucha, a brzuch dla pokarmów. Lecz Bóg zniszczy i jedno, i drugie." (1 Koryntian 6:13).

"Wówczas pojawi się ów niegodziwiec, którego Pan zabije duchem swoich ust i zniszczy blaskiem swego przyjścia." (2 Tesaloniczan 2:8).
Zwróć uwagę na klucz ujawniony w tekście do Tesaloniczan. Co niszczy niegodziwca? Blask lub chwała Jego przyjścia. Dlaczego blask niszczy? Temat ten omówiony jest szczegółowo w blogu Kwestia kary – część 3.
Najważniejsze jest to, że kiedy Chrystus powróci i Bóg objawi się w pełnej chwale, wówczas życiodajna chwała Boża przemieni wszystkich tych, którzy zostali uzdrowieni z choroby grzechu, którzy mają odnowione serca i właściwego ducha, którzy mają Boże prawo zapisane w sercu i posiadają umysł Chrystusowy. Podobnie jak Eliasz, będą porwani ognistym rydwanem. Podobnie jak miliony przyjaciół Bożych opisane w siódmym rozdziale księgi Daniela, będą oni przebywać w ognistych rzekach wypływających z tronu Bożego, ponieważ płomienie obecności Bożej nie są szkodliwe. Ale tych, którzy są zatwardziali w grzechu, pochłonie ogień Bożej obecności. Dlatego, jak mówi Biblia, "Nasz Bóg … jest ogniem trawiącym" (Hebrajczyków 12:29) – trawiącym grzech, gdziekolwiek on jest.
Sprawiedliwi, którzy dzięki łasce Bożej doświadczyli odnowy, radują się płomieniami Jego obecności, ale niegodziwi są pochłonięci przez Jego życiodajną chwałę. Dlaczego grzesznicy są pochłonięci? Ponieważ zatwardzili swoje umysły i charaktery w grzeszności, wierząc w kłamstwa o Bogu, które są pochłaniane przez Jego chwalebną obecność absolutnej Prawdy i Miłości.
Dlatego też ten, kto niszczy zarówno ciało, jak i duszę, to ten, kto odrzuca Chrystusa, kto nie pozwala Bogu uzdrowić swojego umysłu, serca i charakteru; ten, kto związując swoje serce z grzechem i odmawia uwolnienia się od niego.
Nie musimy bać się Boga, który usiłuje nas zbawić; musimy bać się własnej grzeszności, która – jeśli nie uleczona – zniszczy nas.