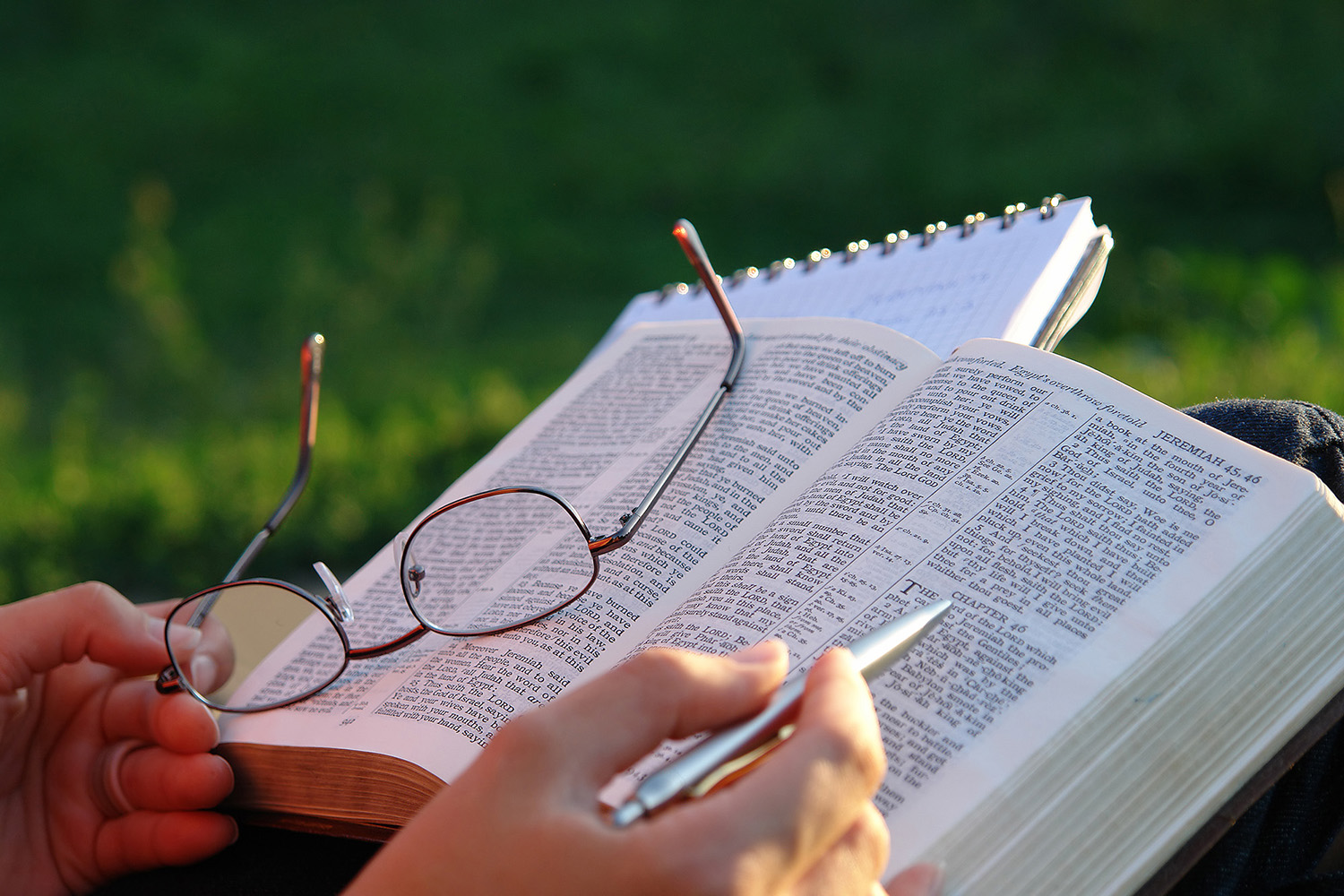 Que es Esencial para la Salvación
Alguna vez te has preguntado cuales son los elementos esenciales que hacen a alguien un hijo de Dios?
Podrían ser:
Que profesen que Jesús es su Salvador?
Que hayan sido bautizados de la forma correcta?
Que día asisten al servicio de adoración?
Como se visten?
Que estén en pro o en contra del aborto?
Que crean en la Trinidad o la rechazan?
Que se abstengan de alcohol y del cerdo?
Considera cada elemento:
Hay personas que han profesado a Jesús como su Salvador pero que al final se perderán?
 De acuerdo a lo que dijo Jesús, muchos de los perdidos reclamaran salvación en su nombre: No todo el que me dice: "Señor, Señor", entrará en el reino de los cielos, sino solo el que hace la voluntad de mi Padre que está en el cielo. Muchos me dirán en aquel día: "Señor, Señor, ¿no profetizamos en tu nombre, y en tu nombre expulsamos demonios e hicimos muchos milagros?" Entonces les diré claramente: "Jamás los conocí. ¡Aléjense de mí, hacedores de maldad!"(Mat 7:21-23 NIV)
Habrán personas en el cielo que no fueron bautizados en agua?
Consideremos el ladrón en la cruz a quien Jesús prometió salvación. El hombre murió sin el bautismo de agua, así también todos los demás del antiguo testamento.
Han habido personas que observaron el día correcto de adoración sin embargo no tienen el carácter de Cristo en sus corazones?
Aquellos que crucificaron a Cristo querían bajarlo de la cruz antes de la puesta del sol para que el Sábado no fuera violado.
Han habido personas que se visten como Cristiano sin embargo hacen cosas que Cristo nunca haría?
Algunos personas han vestido abiertamente trajes religiosos, ropa diseñada para mostrar su devoción a Dios y sin embargo han molestado y abusado a inocentes.
Puede una persona ser pro-vida y actuar en formas que Jesús nunca actuaría?
Algunos han profesado Cristianismo sin embargo han matado doctores por practicar abortos y han bombardeado sus clínicas. Es tomar posición política y abogar por una póliza legislativa particular un requerimiento para la salvación?
Tenemos que comprender completamente la naturaleza de la Deidad para ser salvos?
Muchos que quemaron gente colgándolos en estacas creían en la Trinidad.
Estaremos perdidos porque comimos cosas que la Biblia decía no deberíamos comer?
David dio alimentos a sus soldados que solo eran permitido para los sacerdotes, sin embargo estará en el cielo. Fariseos que nunca tocaron cerdo tramaron el asesinato de Jesús
Parece ser que estos elementos particularmente pueden ponernos en un estado de miedo? Que tal si no lo estoy haciendo bien? Nos asusta estar en un problema legal con Dios, de tener un acto de pecado imperdonable en nuestra cuenta, de perder la salvación. Sin embargo cuando el miedo es la motivación principal para nuestro comportamiento, que nos pasa a nosotros? Nos volvemos inseguros, lo que resultara en conflictos con otros Cristiano que practican su fe diferente a nosotros.
Nos oponemos, acusamos, los rebajamos, y buscamos probar que los "otros" están equivocados. Como resultado, el cristianismo cae en división, desacuerdo y hostilidad.
Pero el Cristianismo que Cristo enseñó  fue de unidad, una experiencia en la que las divisiones desaparecen y la gente entra en un compañerismo amoroso a pesar de las diferencias. Jesús quebró las barreras divisorias: Él le habló a mujeres, tocó leprosos, comió con recolectores de impuestos y socializo con prostitutas; Él visitó a los Samaritanos, defendió y aceptó a los pobres, y quebrantó las reglas del sábado que las autoridades religiosas habían impuesto, para hacer el bien, como curar intocables.
Qué es lo diferente entre Jesús y la Cristiandad divisiva que vemos hoy?
Jesús amó perfectamente, operando solo sobre el protocolo (ley) del diseño de Dios para la vida. El no enfoco la vida con la perspectiva de concentrarse en las reglas, en cambio, porque entendió como la vida está construida por Dios para funcionar – en un círculo de amor sin fin – El sirvió abnegadamente  aun a aquellos que estaban quebrando las reglas.
Jesús vino para guiar a la humanidad de vuelta en armonía con el diseño de
Dios para la vida, lejos de las reglas cumplidas por temor y hacia un comportamiento donde el amor es la motivación. El entendía que actos de pecado te alejan del diseño de Dios – causando dolor, sufrimiento, y muerte – así que evito  comportamientos, y reglas religiosas, que lo podrían sacar de la armonía con el diseño de Dios. Él con frecuencia quebró reglas religiosas con la finalidad de traer a otros en armonía con el diseño de Dios.
Jesús sabía que un comportamiento modificado no podía salvar a nadie, porque el problema no es meramente el quebrantamiento de las reglas. Él sabía que el problema que el pecado causa es un corazón egoísta y guiado por el temor – una condición que nos pone afuera del diseño del amor de Dios. Jesús sabía que los seres humanos necesitaban ser renovados, regenerados, recreados; necesitaban nacer de nuevo, que nuestro corazón de piedra fuese removido, y puesto un corazones de carne, necesitamos tener el corazón circuncidado por el Espíritu Santo.
Jesús sabía que necesita bamos experimentar la verdad del amor de Dios para poder regresar a confiar en Dios. Para que así podamos elegir abrir nuestro corazón y experimentar el poder sanador del Espíritu y después vivir ese amor en la manera que tratamos a otros.
Así como la bíblica enseña:
El amor no perjudica al prójimo. Así que el amor es el cumplimiento de la ley. ( Romanos 13:10 NIV).
Hacen muy bien si de veras cumplen la ley suprema de la Escritura: «Ama a tu prójimo como a ti mismo»( Santiago 2:8 NIV)
"Ama al Señor tu Dios con todo tu corazón, con todo tu ser y con toda tu mente"—le respondió Jesús—. Este es el primero y el más importante de los mandamientos. El segundo se parece a éste: "Ama a tu prójimo como a ti mismo".De estos dos mandamientos dependen toda la ley y los profetas. (Mateo 22: 37-40)
Solo regresando a la verdad de nuestro Dios creador, quien creo la vida para que funcionara bajo el protocolo del amor, y rechazando la mentira de que la ley de Dios funciona como las leyes humanas, un sistema de reglas impuestas que requiere penalidades impuestas, estará nuestra confianza en Dios restaurada.
Entonces, cuando los corazones se abren en confianza en Dios, el Espíritu vendrá a morar en nosotros y un milagro sucederá. El temor será reemplazado por el amor, el egoísmo será reemplazado por altruismo, la crueldad será reemplazado con bondad, la vergüenza y culpabilidad serán erradicadas por la paz y el contentamiento, las callosidades le darán paso a la suavidad, la rudeza se convertirá en amabilidad,  el impulsivo se convertirá en paciente, y la división se evaporara cuando la gente renovada en amor experimente genuina unidad de corazón, de principios, de motivos, de carácter – gente que celebra la riqueza de la diversidad en cultura, raza, nacionalidad, estatus social, educación y habilidades.
Cual es el elemento esencial que hace a una persona un hijo de Dios? Ser renovado en el corazón para amar como Dios ama y vivir en armonía con la forma que nuestro creador construyó su universo para funcionar. Todo esto se hace posible solamente a través de nuestro Salvador Cristo Jesús, quien tomó nuestra condición terminal sobre el mismo con el propósito de vencer el pecado, erradicarlo y restaurar la especie humana de regreso al ideal de Dios.
Le invito a rechazar la mentira de la falsa ley humana que ha infectado el cristianismo y que hace parecer que estamos en un problema legal con Dios y que Dios es un dictador cruel que requiere castigar a los que quiebran las reglas. En vez, adora nuestro Dios creador quien creó su universo para operar en amor y quien entiende que  todos nosotros estamos luchando con una condición de corazón y mente con la que nacimos, una condición que necesita sanación, no castigo, y quien envió a su hijo para obtener el remedio que curará y restaurara a todo el que confíe en El.
Te invito para que entres al Universo de amor de Dios!
---
Timothy R. Jennings, M.D (doctor médico), es un psiquiatra certificado, con una maestría en psicofarmacología, orador internacional, miembro distinguido de la Asociación Psiquiátrica de América y de la Asociación Psiquiátrica del Sur (Estados Unidos). Es el presidente y fundador del ministerio "Come and Reason" (Ven y razonemos juntos) y ha servido como presidente de la Asociación Psiquiátrica del Sur y Asociación Psiquiátrica de Tennessee. El Doctor Jennings es el autor de varios libros, incluyendo The God-Shaped Brain (El Cerebro moldeado por Dios), The God-Shaped Heart (El Corazón moldeado por Dios), y The Aging Brain (El Cerebro Envejeciendo).