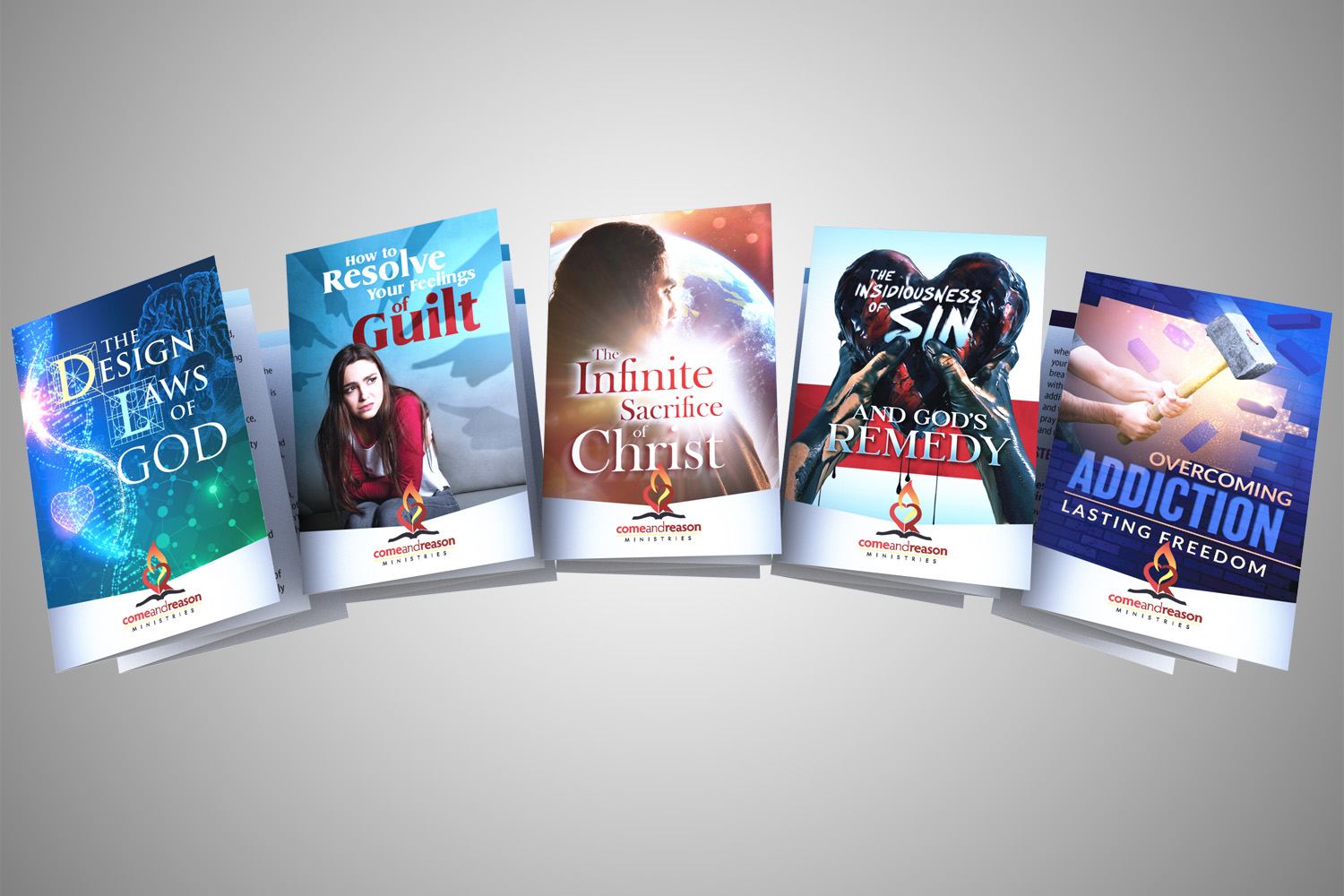 Print-Ready Sharing Tract PDFs Now Available!
We have placed our free sharing tracts on our website as self-printable PDF files. Click [ here ] or on our Resource > Sharing Resources (print-ready) menu and select from our current offering of Dr. Jennings' most popular blog topics, condensed and packaged in eye-catching, quad-fold designs
that are 2-1/2″ x 4-1/4″ in size. We currently have five tracts titled "The Design Laws of God," "How to Resolve Your Feelings of Guilt," "The Infinite Sacrifice of Christ," "The Insidiousness of Sin and God's Remedy," and "Overcoming Addiction: Lasting Freedom" that communicate the overall truths of a designer God.