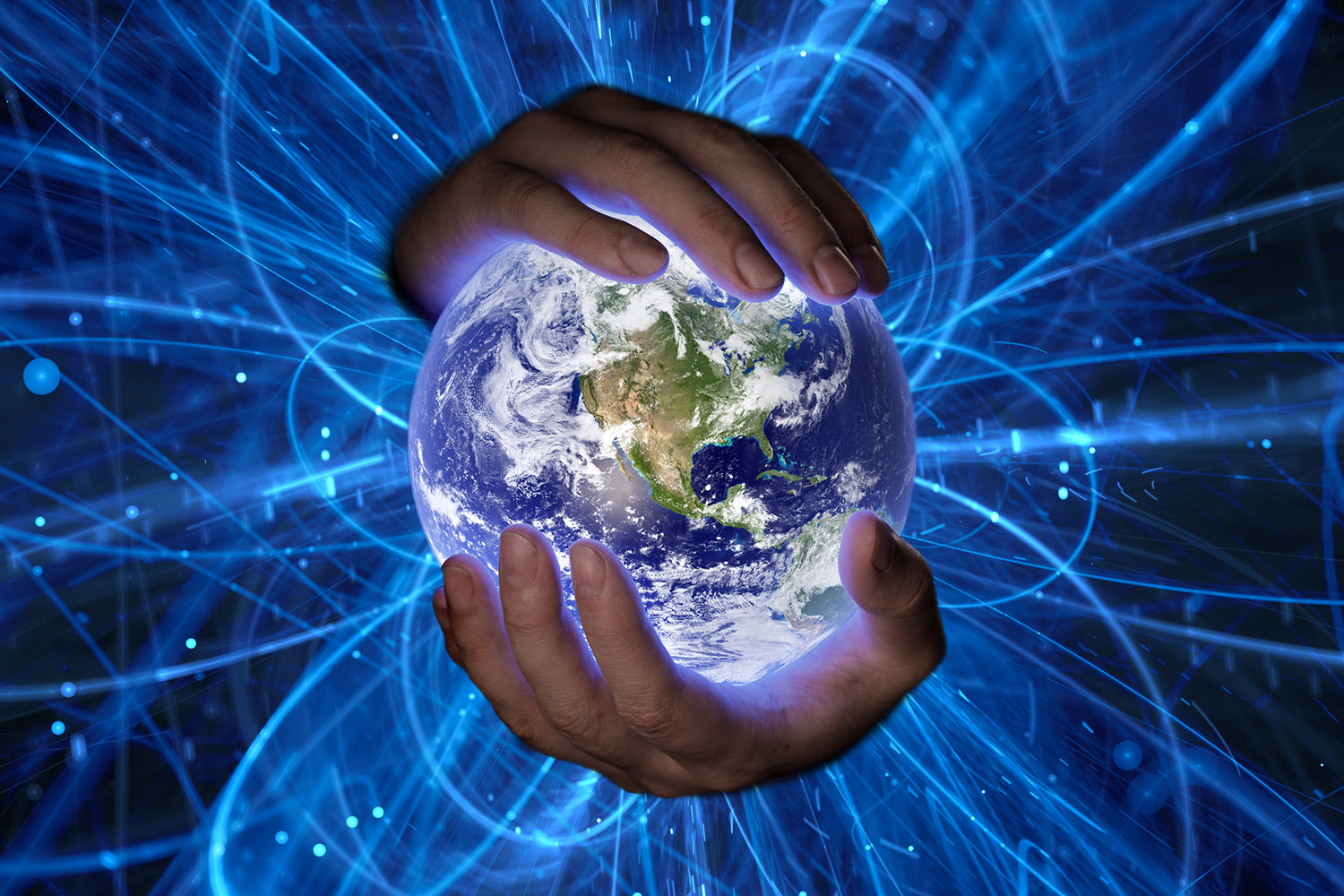 Władanie mocą Bożą
Bóg jest miłością, i Bóg Cię kocha.
Bóg jest niewyczerpanym źródłem wszelkiego życia, ma nieograniczoną moc i pragnie dać Ci dostęp do nieprzebranych zasobów nieba, by umożliwić Ci zwycięstwo nad grzechem. Moc Boża nic nas nie kosztuje i jest dostępna dla każdego z nas.
Jednak wielu ludzi nie może tego pojąć, ponieważ nie rozumieją różnicy między mocą Bożą a mocą grzesznego świata. Szatan kusi nas, byśmy zamienili moc Bożą na jego moc. Tym niemniej, Bożą moc możemy otrzymać (i władać nią) jedynie wówczas, gdy zrzekniemy się mocy ziemskich.
Badając różne typy mocy, musimy zastanowić się, jakie jest przeznaczenie każdego z nich. Na przykład, moc płomienia możemy wykorzystać do podgrzania obiadu na palniku gazowym, ale nie użylibyśmy jej do leczenia oparzeń.
Jakiego rodzaju mocy Bożej powinniśmy używać i w jakim celu? Co Bóg pragnie osiągnąć dzięki swojemu Planowi Zbawienia? Wyeliminować grzech. Ale skąd ma ten grzech wyeliminować? Z serca i umysłów ludzkich. Czy to jest Jego jedynym celem – po prostu wyeliminowanie grzechu? Nie! Bóg mógłby to osiągnąć poprzez zniszczenie wszystkiego życia… Bożym celem jest nie jedynie wyeliminowanie grzechu, ale również zbawienie i uzdrowienie grzeszników: chce On odtworzyć swoje prawo, metody i zasady w sercach, umysłach i duszach ludzkich, aby przywrócić nas do doskonałej jedności – pojednania z Nim – byśmy mogli znowu żyć w Jego Boskiej obecności.
Oznacza to, że skutkiem mocy Bożej musi być przekształcenie ludzi, którzy walczą przeciwko Niemu, nie ufają Mu i nie lubią Go, w ludzi, którzy Go kochają i ufają Mu, i którzy żyją w zgodzie z Jego planem na życie, zachowując jednocześnie swoją osobistą indywidualność.
Rozważając temat o różnorakich rodzajach mocy, musimy zadać sobie pytanie: Czy dzierżenie tej mocy przyczyni się do uleczenia serc i umysłów, usunięcia strachu i samolubstwa, wszczepienia miłości i charakteru Chrystusa, czy też rozpali strach, samolubstwo i gotowość wyrządzania krzywdy innym, aby ochronić samego siebie?
Bóg pragnie naszej miłości, zaufania, lojalności i oddania. Badając różne rodzaje mocy, musimy zapytać: Czy ta moc doprowadzi do przywrócenia miłości i zaufania do Boga?
Moc przymusu/przemocy
Moc przymusu to użycie przemocy mającej na celu zastraszenie, zagrożenie lub ukaranie w celu wywarcia presji na kimś, kto nie jest skłonny do zastosowania się do Twojej woli. Czy Bóg może osiągnąć to, czego pragnie od swoich stworzeń, używając tego rodzaju mocy? Ponadto, czy użycie tej mocy jest skuteczne w zdobywaniu sojuszników dla własnej sprawy?
Czy zastosowanie mocy przymusu w przypadku, gdy pragniemy towarzyszyć komuś do nawrócenia się zaowocuje zjednaniem wiarygodnego, stabilnego, godnego zaufania i utwierdzonego wyznawcy? Czy można zdobyć lojalność za pomocą gróźb? Innymi słowy, jeśli zdobędziesz zwolenników dla swoich nauk dzięki użyciu mocy przymusu, czy pozostaną oni wierni i będą potrafili oprzeć się przeciwnościom?
Co przełamać może moc przymusu oraz spowodować upadek wyznawców zdobytych przemocą oraz skłonić ich do poddania się i zdrady?
Większe zagrożenie
Lepsza oferta / przekupstwo
Uwierzenie w kłamstwo
Prawdziwa miłość do kogoś lub czegoś innego
Nadzieja na zdobycie wolności
Moc przymusu jest pogwałceniem Bożego prawa wolności. Naruszenie prawa wolności w relacjach międzyludzkich zawsze prowadzi do zniszczenia miłości, wzbudza bunt, a indywidualność osób zdominowanych powoli ulega erozji. Ten rodzaj mocy nie przywraca w ludziach obrazu Boga, ale go niszczy. Jest to moc narzuconego prawa – przepisów zewnętrznie wprowadzanych przez władzę – moc stosowana we wszystkich ludzkich rządach.
Narzucone prawo zawsze skutkuje użyciem mocy przymusu. Rząd Boży nie posługuje się siłą przymusu, ponieważ Bóg nie mógłby osiągnąć tym sposobem tego, czego pragnie. Bóg chce naszej miłości i zaufania, czego nie można osiągnąć przez groźby i siłę przymusu. Dlatego też Biblia mówi: "Nie siłą zbrojną ani mocą, ale przez ducha mojego – mówi Jahwe Zastępów." (Zachariasz 4:6 BPn.).
Pierwszą siłą, jaka jest na ogół stosowana, to moc przymusu, a wywodzi się ona z rządów szatana i jest podstawową metodą narodów tego świata. Takie postępowanie jest bestialskie! Jezus z kolei powiedział: "Moje królestwo nie jest z tego świata." (Ewangelia Jana 18:36 UBG).
Moc przekupstwa
Następną mocą po mocy przymusu jest przekupstwo – moc łapówek, wypłat, promocji, pieniędzy, awansu, pochwały i uwielbienia. Z tej mocy korzystają także władze tego świata – zachęty ekonomiczne, ulgi podatkowe, itp. Czy przekupienie kogoś osiągnie Boży cel, jakim jest zmienienie wrogów w przyjaciół? Czy zastosowanie takiej mocy w przypadku, gdy pragniemy towarzyszyć komuś do nawrócenia się zaowocuje wiarygodnym, stabilnym, godnym zaufania i utwierdzonym wyznawcą? Czy ludzie, którzy skupieni są na własnym zysku pozostaną lojalni wobec wszelkich opozycji? Co sprawi, że się poddadzą i zdradzą?
Poważne zagrożenie
Lepsza wypłata
Kłamstwo
Prawdziwa miłość do kogoś lub czegoś innego
Film "Ojciec Chrzestny" pokazuje, jak działają te dwa pierwsze rodzaje mocy: Oferta, której nie można odmówić – albo ją przyjmij, albo stracisz życie.
Chociaż lojalność wobec Boga przynosi wynagrodzenie – wolność od poczucia winy i wstydu, pokój, obietnica życia wiecznego – tego typu nagrody nie są wypłatami, przekupstwem lub łapówkami, ale naturalnym rezultatem powrócenia do harmonii z Bogiem i Jego planem na życie. Tak samo, jak nie można uniknąć szkodliwych skutków naruszenia praw zdrowia, nie można również uniknąć pozytywnych skutków życia w harmonii z prawami zdrowia. Toteż posiadanie dobrego zdrowia, energii, witalności i siły jest nagrodą, ale nie jest łapówką.
Zwodnicza moc
Jeszcze innym rodzajem mocy jest siła kłamstwa, oszustwa i fałszu. Moc kłamstwa jest silniejsza, bardziej skuteczna i o wiele bardziej niezawodna niż przymus czy przekupstwo. Zwolennicy kogoś operującego na zasadach kłamstwa – jeśli naprawdę wierzą w te kłamstwa – nie zawahają się w obliczu przymusu, nie dadzą się niczym przekupić. Weźmy na przykład członków kultów lub różnych grup terrorystycznych. Niestety, rządy ludzkie zbyt często posługują się tą mocą.
Ale chociaż kłamstwa są silniejsze i bardziej wiarygodne w zdobywaniu zwolenników niż groźby czy łapówki, czy przy użyciu kłamstw osiągnąć można Boży cel, jakim jest pozyskanie ludzi do praktykowania zasad miłości i zaufania? Czy tacy wyznawcy będą wierni i nie zdradzą? Czy ci, którzy nawrócą się dzięki przedstawionemu im kłamstwu, nie zachwieją się w obliczu prób i opozycji? Co może spowodować, że tacy ludzie załamią się i odejdą?
Inne kłamstwo, w które uwierzą.
Prawda – ponieważ prawda obnaża kłamstwa. Jeśli zaakceptują prawdę, zostaną uwolnieni!
A prawda może zostać ujawniona przez fakty lub doświadczenia życiowe.
Niesamolubna miłość do kogoś lub czegoś.
Zwodnicza moc jest jedną z głównych mocy szatana. Jest on ojcem kłamstwa. Bóg nigdy nie posługuje się tą mocą.
Moc miłości
Moc miłości – być kochanym i autentycznie kochać innych bardziej niż siebie – jest mocą, która pobudza ludzi do działania. Wszyscy słyszeliśmy historie o bohaterach, którzy poświęcili się, aby ocalić rodzinę, przyjaciół, a nawet nieznajomych. A Boża miłość niewątpliwie przyciąga nas do Niego. Ale czy moc miłości daje niezawodny, stabilny, pewny i stanowczy wynik? Czy ci, którzy są zwolennikami zasad miłości, ostoją się wobec silnej opozycji?
Bez wątpienia, moc miłości jest silniejsza niż moc przymusu czy przekupstwa. Istnieje jednak moc, która może przezwyciężyć moc miłości – jest to moc zwiedzenia, co widzimy przy upadku naszych pierwszych rodziców w Edenie.
Aby pomóc ludziom w zorientowaniu się, jak potężną moc mogą mieć kłamstwa, często używam następującego przykładu:
Wyobraź sobie, że jesteś w zdrowym, kochającym związku małżeńskim, gdzie istnieje wzajemna miłość i zaufanie. Nagle ktoś Ci bliski i zaufany – być może brat czy siostra – przychodzi do ciebie ze łzami w oczach i mówi Ci kłamstwo, że twój małżonek/małżonka romansuje na boku z kimś innym. Pokazuje Ci nawet zdjęcia, podrobione na komputerze, z obcą Ci osobą. I chociaż nie jest to prawdą, a Twój małżonek/małżonka jest nadal lojalny i wierny, to jeśli uwierzysz w to kłamstwo, czy coś się w Tobie zmieni?
Zwróć uwagę na kaskadę zniszczenia wynikającą z wiary w kłamstwo:
Kłamstwa, w które się wierzy, przerywają krąg miłości i zaufania!
Zraniona miłość i zaufanie powodują strach i egoizm:

"Nie mogę Ci już ufać, więc muszę zadbać o własne dobro."
Strach i samolubstwo prowadzą do samolubnych czynów:

"Obawiam się, że przyniesiesz mi chorobę, więc wyprowadzam się, i wybieram pieniądze z banku zanim Ty to zrobisz."
Grzeszne czyny niszczą umysł, ciało, relacje – wprowadzają nas w nieuleczalny stan:

Podwyższony poziom lęku uruchamia kaskady stresu, szkodzi zdrowiu, powoduje negatywne procesy myślowe i zakłóca relacje.
Taki jest zasadniczo nasz grzeszny stan. Jesteśmy zarażeni strachem i samolubstwem, ponieważ nasi pierwsi rodzice uwierzyli w kłamstwa. Tak długo jak wierzymy w kłamstwa, szczególnie o Bogu, podsycamy w sercach strach i samolubstwo oraz tamujemy Bożą uzdrawiającą moc. Dlatego też Jezus powiedział: "Jeśli będziecie trwać w moim słowie, będziecie prawdziwie moimi uczniami. I poznacie prawdę, a prawda was wyzwoli." (Ewangelia Jana 8:31,32 UBG). A to prowadzi nas do mocy, której nie można złamać – prawdziwej mocy Bożej.
Moc miłości połączonej z prawdą
Istnieje jedna moc, której nie można złamać, a mianowicie moc miłości połączonej z prawdą. Połączenie prawdy i miłości skutkuje czymś nieprzeniknionym! Dlatego właśnie Duch Święty znany jest jako Duch prawdy i miłości. Z tego też powodu w dniu Pięćdziesiątnicy zaobserwowane zostały dwa strumienie ognia: ogień prawdy i ogień miłości. Jest to moc ewangelii – dobrej nowiny – o której mówi Paweł: "Nie wstydzę się bowiem ewangelii Chrystusa, ponieważ jest ona mocą Boga ku zbawieniu dla każdego, kto uwierzy." (Rzymian 1:16 UBG). Jest to prawda o Bogu – dobra nowina o Bogu i Jego charakterze oraz metodach miłości, które niszczą kłamstwa i przywracają w nas zaufanie.
Kłamstwa nie mogą pokonać prawdy, którą rozumiemy i której doświadczyliśmy; strach nie może przezwyciężyć miłości opartej na prawdzie! Jedynie ci, którzy są uczestnikami Bożej natury prawdy i miłości, otrzymanej dzięki zamieszkującemu w nich Duchowi prawdy i miłości, zostają przekształceni w istoty nieporuszone. Są zapieczętowani przez Boga; są tak utwierdzeni zarówno w zrozumieniu jak i doświadczeniu prawdy i miłości Bożej, że nic ich nie poruszy.
Z tej mocy korzystać możemy poprzez przyswajanie sobie prawdy o Bogu zawartej w Jego zapisanym Słowie, w osobistym przebywaniu z Bogiem oraz w badaniu Bożego stworzenia. Duch Święty oświeca nasze umysły prawdą, więc jeśli chcemy otrzymać tę moc, musimy wybrać i przyjąć prawdę. Zwykłe uznanie prawdy jako takiej nie wyposaża nas w tę moc – to nasz świadomy wybór przyjęcia prawdy oraz zastosowania jej w życiu udostępnia nam tę moc. Następnie, gdy ufamy Bogu, otwieramy swoje serca, a On wlewa w nie swoją miłość. Spójne zastosowanie prawdy i miłości w sercach i umysłach jest osiągnięciem Bożego zamierzenia: przekształca Bożych wrogów w Jego przyjaciół.
Powstrzymująca/poskramiająca moc
Byłoby to niedociągnięciem z mojej strony, gdybym nie wspominał o jeszcze innym rodzaju mocy – mocy powstrzymującej. Moc powstrzymująca jest siłą wywieraną do powstrzymywania, ograniczania, zmniejszania, utrudniania, spowalniania czy blokowania obrażeń, bólu, cierpienia, zniszczenia i zła – przede wszystkim w celu zapewnienia wystarczającej ilości czasu do wyleczenia.
Przykładem zastosowania powstrzymującej mocy może być rodzic powstrzymujący dziecko wybiegające na ulicę; kwarantanna w przypadku chorób zakaźnych; leczenie psychotycznych pacjentów w specjalistycznych instytucjach; domy poprawcze; powstrzymywanie przez Boga sił zła, aby umożliwić realizację Jego uzdrawiającego planu.
Powstrzymująca moc nie zmienia charakteru osoby, względem której się tej mocy używa; jest to działanie zewnętrznego, rozumnego osobnika wkraczającego w naturalny bieg wydarzeń w celu udaremnienia zamierzeń osoby, której decyzje (jeśli nie powstrzymane) mogłyby spowodować nieuzasadnioną krzywdę komuś innemu albo nawet samej osobie powstrzymanej. Moc ta ma na celu przywrócenie pełnej niepodległości osobie powstrzymanej, toteż ograniczenia powinny być jedynie stosowne do sytuacji, a jej użycie powinno trwać jak najkrócej.
Miłość posługuje się mocą powstrzymującą – Bóg (który jest miłością) zawsze używa tej mocy, ale nie może stosować przymusu, by zmienić zapatrywania i wybory swoich dzieci, bowiem zniszczyłoby to ich indywidualność. Jedynym sposobem, w jaki Bóg może kogoś uzdrowić, przywrócić mu zdolności umysłowe, odnowić serce, jest dobrowolna współpraca tej osoby. Musimy być proaktywni, zgodni i zdecydowani na współpracę z Bogiem. Musimy "być w pełni przekonani we własnym umyśle" (Rzymian 14:5), aby stać się przemienionymi. Jest to jedyny sposób, w jaki miłość i prawda mogą uleczyć i odnowić nas. Ponieważ jednak moc powstrzymująca nie może przekształcić serca, przychodzi czas, kiedy owa moc luzuje swój uścisk. Rodzice, którzy powstrzymują zbuntowane dzieci wiedzą, że w pewnym wieku muszą dać im wolność. Biblia mówi, że jeśli Bóg nic więcej nie może już dla ludzi uczynić, usuwa swoje zbawcze ograniczenia (Apokalipsa 7:1-3; 22:11).
W dzisiejszym świecie, a również i w kościele, panuje niesamowite napięcie: napięcie pomiędzy trzymaniem się przepisów (mocą przymusu) a prawdą i miłością; napięcie między zachowaniem instytucji a zbawianiem ludzi. Bóg koncentruje się na zbawianiu ludzi, a nie ludzkich instytucji. Zapraszam was do korzystania z mocy Bożej poprzez władanie mieczem miłości i prawdy.
---
Dr Timothy R. Jennings jest lekarzem psychiatrą, psychofarmakologiem, międzynarodowym mówcą, członkiem specjalnym American Psychiatric Association i członkiem Southern Psychiatric Association. Jest prezesem i założycielem Come and Reason Ministries, a także prezesem Southern and Tennessee Psychiatric Associations. Dr Jennings jest autorem wielu książek, w tym: "The God-Shaped Brain", "The God-Shaped Heart", "The Aging Brain", i "Czy to naprawdę może być tak proste?".