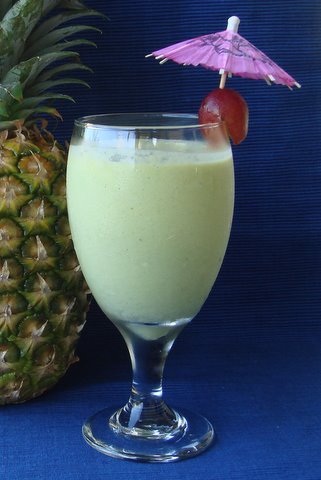 Sprout Drink
A scrumptious way to enjoy life-generating, cell renewing sprouts!
Equipment:
Blender
Ingredients:
1/3 cup alfalfa sprouts
1/4 cup raw sunflower seeds
1 cup pineapple chunks
1/4 cup water or pineapple juice
1 tsp vanilla extract
Honey or Agave to taste (I use 1 Tbsp)
3 or 4 ice cubes
Directions:
Blend the first six ingredients in a blender until smooth.
Add the ice cubes and blend for 30 seconds more.