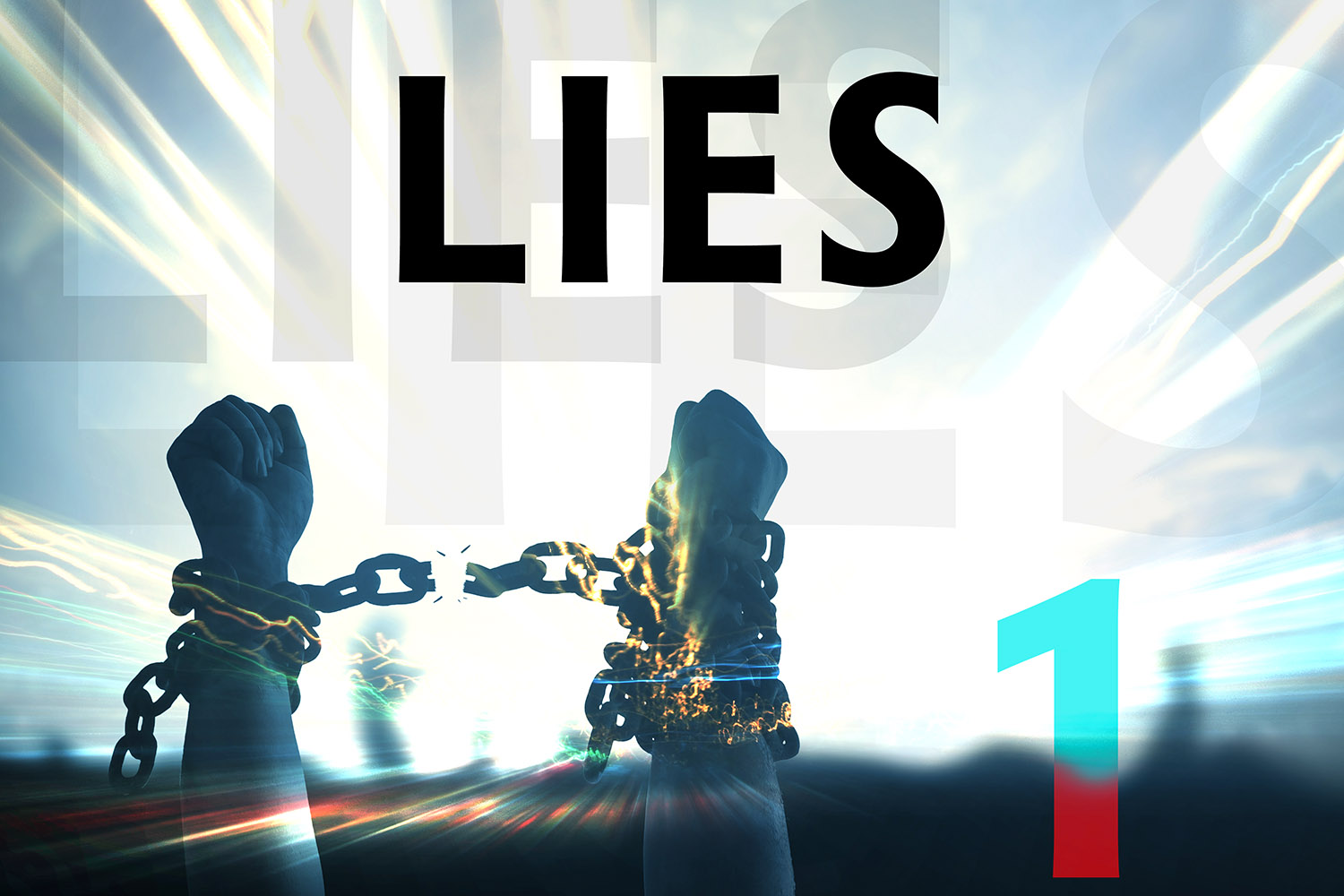 Los Seis Poderes de Satanásy Cómo Vencerlos: Parte 1
¿Alguna vez ha considerado los diversos poderes que ejerce Satanás para hacer avanzar su reino en la Tierra? Estas son las armas que usa para incitar el temor de Dios y de los demás en nuestros corazones y mentes, y luego nos tienta a practicar estos mismos poderes contra los demás en nuestra lucha para aliviar esos temores, para hacernos sentir seguros, para proveer y para protegernos a nosotros mismos a expensas de los demás.
¿Cuáles son estos seis poderes de Satanás?
Mentiras, es el padre de las mentiras
Los reinos del mundo con su ley impuesta con aplicación coercitiva: él es el príncipe de este mundo.
Economía mundana: Mammón, el falso dios del dinero, compra, venta y posesión.
Acusaciones: él es el "satanás", el acusador
Tentación y división: él es el diablo, la serpiente antigua que tienta y divide
Muerte y destrucción: él es el destructor cuyos poderes dan como resultado la muerte.
En esta serie, examinaremos cada uno de estos seis poderes y cómo somos víctimas de ellos, pero más que eso, también descubriremos cómo, a través de Jesús, podemos vencerlos.
El poder de las mentiras
La mayoría conoce el poder más famoso de Satanás: la mentira.
Jesús nos dijo que Satanás es el padre de la mentira, y este es el primer poder, el poder del engaño y la falsedad, que ejerció contra la creación inteligente de Dios.
Es el poder que Satanás usó sobre los ángeles sin pecado en el cielo y nuestros primeros padres en el Edén. Dijo mentiras sobre Dios, y cuando se creyeron esas mentiras, los lazos de amor y confianza que Adán y Eva tenían con Dios se rompieron.
Las mentiras creídas rompen el círculo del amor y la confianza, y el resultado es el miedo y el egoísmo inculcados en el corazón. Por ejemplo, imagina que crees la mentira de alguien de que tu cónyuge está teniendo una aventura. Si crees la mentira, ¿qué pasa en tu corazón a pesar de que tu cónyuge es inocente?
Asimismo, debido a que Adán y Eva creyeron las mentiras de Satanás sobre Dios, el amor y la confianza se rompieron y los dos se llenaron de miedo y egoísmo. Creyendo que Dios les estaba ocultando algo bueno, buscaron progresar tomando el fruto, y luego corrieron y se escondieron de Dios porque tenían miedo de lo que Él les iba a hacer.
El miedo y el egoísmo, los impulsos de supervivencia del yo primero, son el resultado de creer mentiras sobre Dios y de que nuestros primeros padres eligieron pecar, rompiendo así su relación de amor y confianza con Él.
Desde entonces, todo ser humano ha nacido "en pecado concebido en iniquidad" (Salmo 51: 5). Nacemos llenos de miedo, lo que nos impulsa a cuidarnos a nosotros mismos, consumidos por el instinto de supervivencia del más apto.
Este instinto de supervivencia impulsado por el miedo, el primero en ser yo, es el campo de juego del enemigo, y sus diversos poderes se utilizan para aumentar el miedo e inflamar el egoísmo, lo que le da un mayor control sobre las personas y, en última instancia, destruye el amor y los frutos del Espíritu de los corazones de personas que abrazan el miedo y practican sus métodos de egoísmo.
Por lo general, las personas mienten para protegerse a sí mismas porque tienen miedo de lo que suceda si se descubre la verdad, pero las falsedades de Satanás no son simplemente engaños diseñados para evitar la vergüenza personal. No, sus mentiras son los grandes sistemas de falsedad que infectan las mentes y se convierten en filosofías, visiones del mundo y sistemas de creencias. Satanás es el maestro de la manipulación, el decano del engaño, el príncipe de la propaganda.
¿Y qué es la propaganda?
información, ideas o rumores que se difunden deliberadamente para ayudar o dañar a una persona, grupo, movimiento, institución, nación, etc.
la difusión deliberada de dicha información, rumores, etc.
La propaganda es información manipulada presentada o publicitada con una agenda para influir en personas o grupos de formas específicas. En otras palabras, la propaganda está diseñada para que las personas se unan a bandos y causas, para que actúen o se nieguen a actuar.
La propaganda no es información honesta y veraz. ¡No! La propaganda tiene forma de información; es giro; está diseñado para resaltar intencionalmente algunos hechos mientras ignora otros hechos con el fin de llevar a la gente a las conclusiones que pretenden aquellos que hacen la propaganda. Además, los agentes de propaganda no presentarán toda la verdad, sino que obstruirán, excluirán o silenciarán deliberadamente las voces que presenten pruebas que socaven su propaganda.
Durante el reinado de Ezequías, Judá fue invadida por los asirios. Isaías registró los esfuerzos para desmoralizar a Judá y hacer que se rindiera; uno de estos esfuerzos fue la propaganda:
¿En qué confías que te da tanta seguridad? ¿Acaso crees que simples palabras pueden sustituir la fuerza y la capacidad militar? ¿Con quién cuentas para haberte rebelado contra mí? ¿Con Egipto? Si te apoyas en Egipto, será como una caña que se quiebra bajo tu peso y te atraviesa la mano. ¡El faraón, rey de Egipto, no es nada confiable! Tal vez me digas: "¡Confiamos en el Señor nuestro Dios!"; pero ¿no es él a quien Ezequías insultó? ¿Acaso no fue Ezequías quien derribó sus santuarios y altares, e hizo que todos en Judá y en Jerusalén adoraran solo en el altar que hay aquí, en Jerusalén? (Isaías 36: 4-7 NTV).
¿Ves la propaganda?
Los asirios moldearon la información para llevar a Israel a sacar la conclusión de que su situación era desesperada:
Egipto es débil; no puedes confiar en ellos para protegerte de nuestro ejército.
Por cuanto Ezequías quitó los altares en los lugares altos, fue infiel a Dios y lo ofendió; no puedes confiar en que Dios te protegerá.
Así que no te resistas; Rendición.
Propaganda: tomar hechos y luego dar vueltas, interpretar y elaborar esos hechos para que signifiquen algo que no significan de manera inherente. Ezequías hizo derribar los altares en los lugares altos, pero no es cierto que se trataba de ser infiel a Dios, porque los lugares altos estaban siendo utilizados para adorar a dioses falsos (aviso cómo los asirios convenientemente dejaron ese hecho fuera de la propaganda), ni era cierto que Dios estaba ofendido o que Dios no los protegería, como lo demuestra la liberación de Dios.
Considere este relato histórico de Elena de White, una de las fundadoras de la Iglesia Adventista del Séptimo Día, de cómo alguien usó mal sus escritos:
Me ha entristecido mucho leer el folleto que ha publicado el hermano Stanton y los que están asociados con él en la obra que ha estado haciendo. Sin mi consentimiento, han hecho selecciones de los Testimonios y los han insertado en el folleto que han publicado, para que parezca que mis escritos sostienen y aprueban la posición que defienden. Al hacer esto, han hecho lo que no es justicia ni rectitud. Al tomarse libertades injustificables, han presentado al pueblo una teoría que tiene el carácter de engañar y destruir. En tiempos pasados, muchos otros han hecho lo mismo y han hecho parecer que los Testimonios sostenían posiciones que eran insostenibles y falsas ( Review and Herald , 22 de agosto de 1893, párr. 1).
¿Qué estaba haciendo Stanton? Hacer propaganda: tomar citas y aplicarlas incorrectamente para que parezca que la Sra. White apoyaba una posición que en realidad no apoyaba.
¿Ves cómo los medios de comunicación de hoy han hecho una forma de arte de mentiras, falsedades, distorsiones, manipulación de información —propaganda— todo diseñado para inflamar el miedo y hacer que la gente saque conclusiones que el propagandista quiere que saquen? (Si no ha leído mi blog " Oyente preocupado, el Dr. Jennings está siendo tonto ", le animo a que lo haga).
Pero como ejemplo de propaganda moderna, considere el bombardeo mediático en 2020 sobre la hidroxicloroquina y si es un medicamento seguro o peligroso.
Primero los hechos:
La hidroxicloroquina ha existido y se ha utilizado durante más de 65 años; fue aprobado por la Administración de Alimentos y Medicamentos para su uso en los EE. UU. en 1955
Está en la lista de medicamentos esenciales de la Organización Mundial de la Salud.
Se han administrado miles de millones de dosis
Es tan seguro que se administra a bebés, ancianos y mujeres embarazadas, y se hace de forma rutinaria en todo el mundo.
Es un medicamento de venta libre en muchos países del mundo, como Francia.
En muchos países, los ciudadanos toman una dosis una vez a la semana para prevenir la malaria.
Ahora la propaganda:
En 2020, apareció una historia tras otra en los medios de comunicación afirmando que la hidroxicloroquina es peligrosa y que tomarla podría matarlo.
Dos artículos publicados en dos de las revistas médicas más respetadas del mundo, The Lancet y NEJM, en 2020 desencadenaron este pánico, ya que ambos afirmaron que la hidroxicloroquina es peligrosa. El estudio de Lancet afirmó tener evidencia de más de 90.000 personas de varios países. Estos artículos fueron utilizados por los medios de comunicación para cubrir el país con un sinfín de historias sobre lo peligroso que es este medicamento, alegando que el presidente fue una tontería al sugerir que podría usarse.
Sin embargo, cuando los médicos concienzudos comenzaron a investigar la veracidad de estos artículos, se descubrió que la ciencia y los datos eran inventados, inventados, falsos; todo había sido un fraude.
Tanto The Lancet como NEJM se retractaron de los artículos.
Sin embargo, ningún bombardeo mediático acompañó a esta nueva revelación; ningún informe al pueblo estadounidense de que la hidroxicloroquina es en realidad un medicamento muy seguro. Además, no hubo indignación en los medios por el fraude que se había cometido, ni historias que propugnaran el peligro para la salud de millones de estadounidenses causado por estos artículos falsos. De hecho, los medios parecen haber suprimido las retractaciones; por tanto, el miedo a este medicamento permanece.
Eso es propaganda de libro de texto: influir en la población para que le aterrorice un medicamento con un largo historial de seguridad. ¿Por qué? Solo mire los resultados, los impactos, las consecuencias, lo que sucedió el año pasado a medida que aumentaron los mensajes de miedo. ¿Hemos visto en la sociedad una mayor unidad o más división? ¿Estamos viendo más libertad o la erosión de las libertades? ¿Estamos viendo más o menos poder y control gubernamental?
¿De quién es este reino?
Comprenda, hay hechos y luego hay interpretaciones de esos hechos. Las máquinas de propaganda tomarán hechos, como que Ezequías destruyó los altares en los lugares altos, y luego los girarán o los interpretarán para decir algo falso, como que Ezequías es desleal a Dios o lo ha ofendido.
El primer poder de Satanás es el poder de la mentira que, cuando se cree, rompe el círculo del amor y la confianza e incita al miedo y al egoísmo.
Pero la Biblia dice que Jesús "De esa manera, desarmó a los gobernantes y a las autoridades espirituales. Los avergonzó públicamente con su victoria sobre ellos en la cruz." (Colosenses 2:15 NTV).
El apóstol Pablo escribe:
A pesar de todo, nuestra victoria es absoluta, gracias a Cristo que nos amó.  Estoy convencido de que nada podrá apartarnos de su amor; ni la muerte, ni la vida, ni los ángeles, ni los demonios, ni lo presente, ni lo que está por venir, ni los poderes, ni lo alto, ni lo profundo, ni cosa alguna de toda la creación. ¡Nada podrá separarnos del amor que Dios nos ha demostrado en Cristo Jesús, nuestro Señor! (Romanos 8: 37–39 NBV).
El punto más crítico para entender es que todos los poderes de Satanás explotan o magnifican el miedo. ¿Y qué es lo que echa fuera todo temor? ¡Amor! El amor de Dios en nuestros corazones es la clave, ser amados y amar a los demás. Satanás quiere separarnos del amor y la verdad de Dios, y una forma en que lo hace es haciéndonos creer mentiras acerca de Dios. (A medida que nuestra serie continúa, verá cómo las mentiras de Satanás sobre Dios y sus leyes han infectado a la iglesia, han sido aceptadas por las masas y han corrompido al mundo, todo lo cual conduce a todo tipo de abuso e injusticia).
Pero Jesús dijo que la verdad te hará libre, libre de las mentiras, y en una relación de confianza restaurada con Dios, somos liberados de nuestros temores. Mientras permanecemos en el amor de Dios, somos más que vencedores. Pero sin amor, amor verdadero, de Dios, seremos destruidos por el miedo.
Es la verdad y el amor de Dios revelados en la cruz por Cristo lo que destruye las mentiras de Satanás y nos hace volver a confiar. En respuesta, abrimos nuestros corazones a Dios y Él derrama Su amor en nuestros corazones (Romanos 5: 5). Y su perfecto amor echa fuera todo temor.
Pero todo esto requiere que conozcas la verdad acerca de Dios y confíes en Él, lo que requiere que razones y pienses por ti mismo, que sopeses las evidencias por ti mismo, que te conviertas en uno de los espiritualmente maduros "para aquellos que por la práctica han aprendido la diferencia entre lo bueno y lo malo." (Hebreos 5:14 PDT).
Los invito a ejercitar sus habilidades dadas por Dios para pensar, razonar, sopesar evidencias, abrazar la verdad acerca de Dios que Jesús reveló y ser llenos de Su amor. ¡Porque el poder de la mentira de Satanás es impotente sobre aquellos que se aferran a la verdad en el amor de Dios!
---