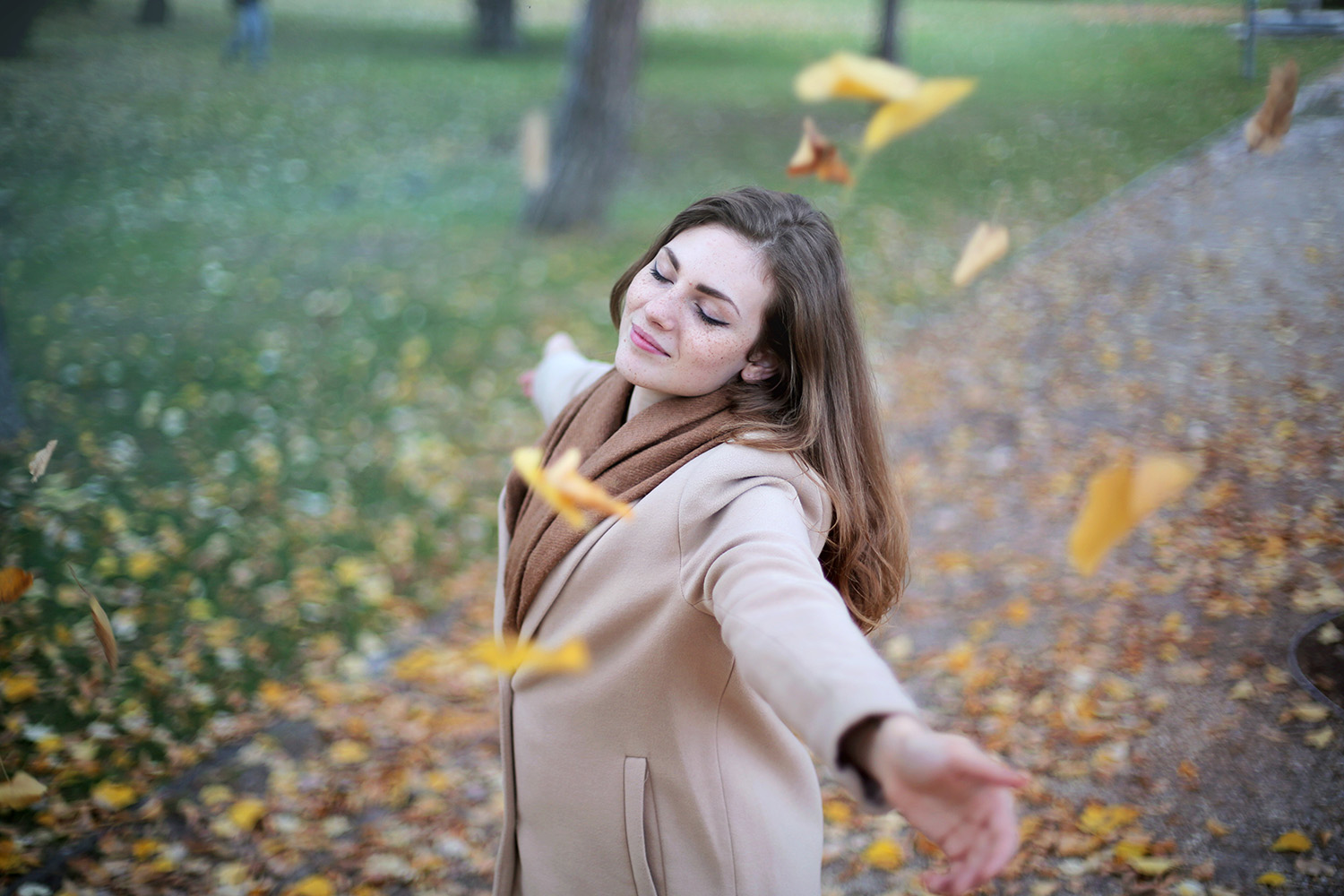 Sekret szczęścia, radości i zadowolenia
Prawo PANA jest doskonałe, nawracające duszę. … Nakazy PANA są prawe, radujące serce. (UBG Ps 19:7-8)
Czy próbowałeś kiedyś znaleźć szczęście, radość czy zadowolenie? Często pacjenci mówią mi, że tak bardzo chcieliby być szczęśliwi, ale doświadczają jedynie bólu i cierpienia. Z biegiem czasu zorientowałem się, że większość ludzi nie zna sekretu szczęścia i radości.
Co jest tego tajemnicą?
Zarówno szczęście, radość jak i zadowolenie są produktami ubocznymi, co oznacza, że nie można ich po prostu nabyć czy znaleźć, bowiem są one wynikiem czegoś innego – podobnie jak trociny i wióry są produktem ubocznym obróbki drewna.
Sekret szczęścia i radości
Szczęście i radość są produktem ubocznym zdrowia we wszystkich dziedzinach życia – fizycznej, psychicznej, emocjonalnej, relacyjnej i duchowej.
Kiedy chorujemy fizycznie, brak nam w sercu szczęścia i radości.
Gdy niedomagamy psychicznie lub emocjonalnie, nie czujemy się szczęśliwi.
Gdy nasze relacje się komplikują, radość się ulatnia.
Gdy podupadamy na duchu (zmagamy się z poczuciem winy, wstydu czy potępienia), nie odczuwamy ani szczęścia, ani radości.
Ogólne zdrowie możemy uzyskać jedynie wtedy, gdy przebywamy w całkowitej harmonii z Bożymi prawami na życie – protokołami i zasadami, na których Bóg Stwórca zaprojektował realność. Kiedy łamiemy prawa zdrowia, pojawiają się choroby, zaburzenia i cierpienia, które zakłócają radość. Właśnie dlatego Biblia wielokrotnie powtarza, że jest "szczęśliwy ten, co przestrzega Prawa"! (Prz 29:18 NBG)
Chociaż nie możemy podjąć decyzji, że 'będziemy szczęśliwi' albo zadecydować, że 'zdobędziemy szczęście', to możemy postanowić sobie, że będziemy żyć zdrowo – w harmonii ze wszystkimi aspektami Bożych praw dla życia. A kiedy wybierzemy 'zdrowie', wówczas zauważymy, że produktem ubocznym jest wzrastający poziom szczęścia i radości.
Jednak wielu nie pojmuje tych zależności i zamiast dążyć do zdrowia, zaczyna poszukiwać przyjemności – czegoś, co sprawia natychmiastowe, chociaż jedynie chwilowe poczucie 'szczęścia'. Niestety, zbyt często tacy ludzie naruszają tym prawa zdrowia i doświadczają jeszcze większego niezadowolenia. Zwiększając wysiłki w celu znalezienia 'przyjemności' (np. narkotyków, alkoholu, pozamałżeńskiego seksu, gier hazardowych, itp.) często stają się od nich uzależnieni.
Sekret zadowolenia
Podczas gdy szczęście i radość są produktem ubocznym zdrowia, zadowolenie jest produktem ubocznym używania danej nam przez Boga energii zgodnie z Jego zasadami. Bóg stworzył ludzkość na swój obraz i zaprojektował nas w ten sposób, byśmy mogli kochać, używać swoich zdolności do tworzenia, rozwijania się, robienia postępów i odkryć, oraz by nasze fizyczne i umysłowe wysiłki były użyte dla chwały Bożej.
Dla przykładu, rodzice doświadczają zadowolenia, dając początek nowemu życiu – swoim dzieciom.
Artyści i muzycy czerpią zadowolenie z oddawania się pracy twórczej.
Rolnicy mają powód do zadowolenia, gdy plony są obfite.
Naukowców i matematyków zadowalają nowe odkrycia.
Wszyscy doświadczamy wielkiego zadowolenia, kiedy w miłości do innych dajemy z siebie dla ich dobra.
Dlatego też pełnię życia, zdrowia, zadowolenia i radości znajdujemy najłatwiej wówczas, gdy wzorujemy się na życiu Jezusa, "który z powodu przygotowanej mu radości wycierpiał krzyż." (UBG, Heb 12:2)
Jezus doznał głębokiego zadowolenia w swojej zbawczej działalności dla ratowania ludzkości, w miłowaniu innych bardziej niż siebie, w wypełnianiu woli Ojca. Przez Jezusa, Bóg daje nam przywilej uczestniczenia w Jego boskiej naturze gdy pozwolimy Mu przywrócić i utwierdzić prawa miłości w naszych sercach i umysłach (2Pt 1:4; Heb 8:10).
W podsumowaniu:
Szczęście i radość są produktem ubocznym zdrowia, którego doświadcza się jedynie wówczas, gdy mamy Boże prawa projektowe zapisane w sercach i umysłach oraz żyjemy w zgodzie z nimi.
Zadowolenie jest produktem ubocznym realizowania celów Bożych w naszym życiu, z których najważniejszym jest miłowanie innych tak, jak Bóg nas umiłował.
Z całego serca życzę Ci zaznania szczęścia i radości poprzez prowadzenie zdrowego stylu życia zgodnego z Bożymi prawami dla życia, oraz do znalezienia zadowolenia w podejmowaniu decyzji, dzięki którym będziesz mógł wypełniać Boże cele w swoim życiu.
---
Dr Timothy R. Jennings jest lekarzem psychiatrą, psychofarmakologiem, międzynarodowym mówcą, członkiem specjalnym American Psychiatric Association i członkiem Southern Psychiatric Association. Jest prezesem i założycielem Come and Reason Ministries, a także prezesem Southern and Tennessee Psychiatric Associations. Dr Jennings jest autorem wielu książek, w tym: "The God-Shaped Brain", "The God-Shaped Heart", "The Aging Brain", i "Czy to naprawdę może być tak proste?".