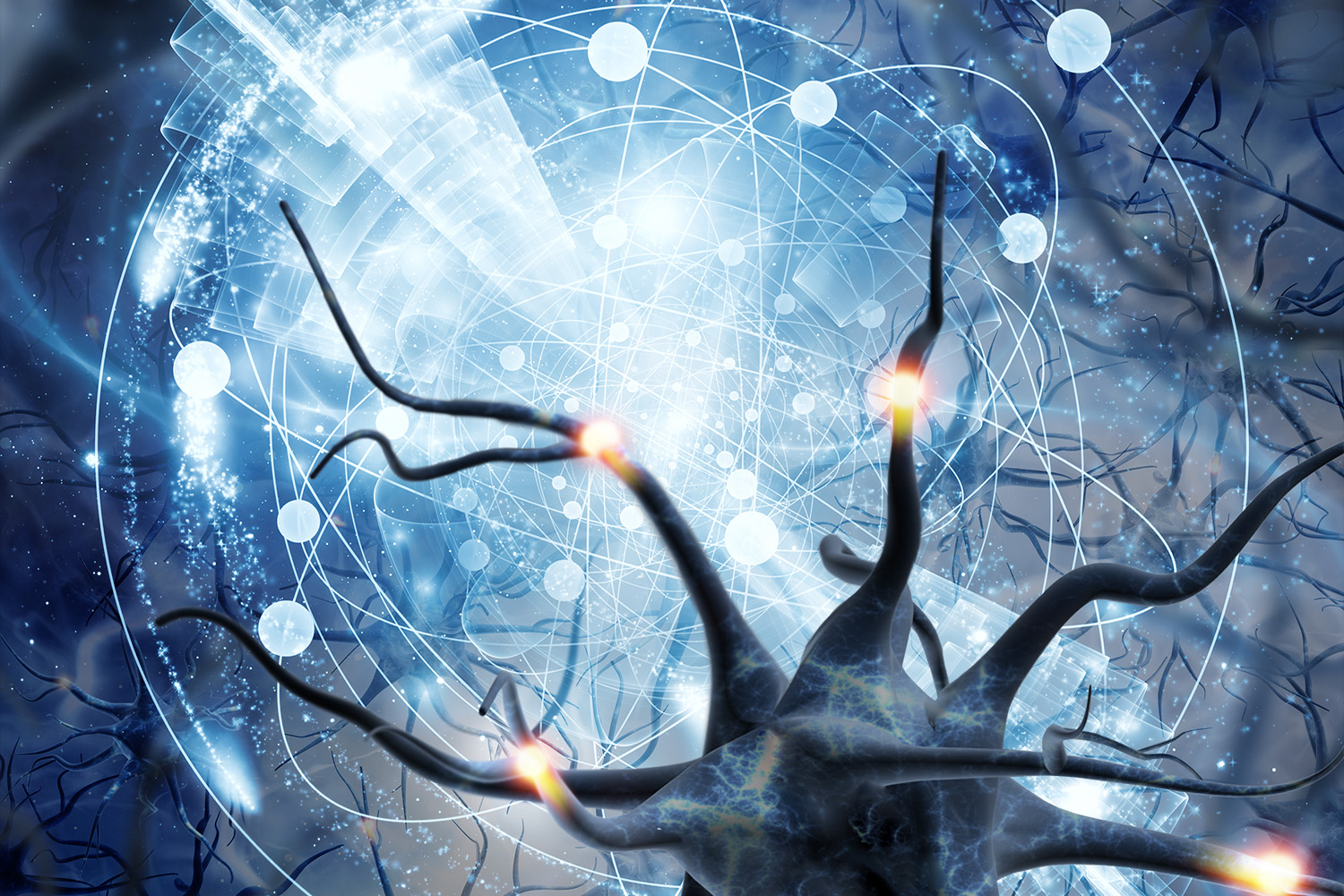 Wpływ prawdy na kształtowanie mózgu
Słuchacz z Internetu przesłał mi bardzo ciekawy cytat z książki E.G. White pt. Życie Jezusa:
Chrystus potwierdził, że Jego słowo było kluczem, który otworzy tajemnicę przed wszystkimi, którzy są gotowi by ją przyjąć. Słowo to posiadało w sobie osobliwą moc, co tłumaczyło tajemnicę rozpowszechniania się Jego królestwa prawdy. Pragnął przekonać Piłata, że jedynie na drodze przyjęcia i przyswojenia prawdy może się odrodzić jego upadła natura. (ZJ 522.4)
Czy rzeczywiście zrozumienie i przyjęcie prawdy może nas zmienić? Czy prawda zapisana w sercu może faktycznie zrekonstruować naszą naturę?
Jezus powiedział: "I poznacie prawdę, a prawda was wyzwoli" (Ew. Jana 8:32). Od czego wyzwala nas prawda? Od kłamstw, wypaczeń i nieporozumień, które powodują strach, niepewność i zwątpienie, a te z kolei wzbudzają w nas samolubstwo. Gdzie toczy się ta walka o uwolnienie się od kłamstw, zniekształceń, strachu i niepewności? W Twoim umyśle!
Przy użyciu metafory Jezus nauczał, że życie otrzymujemy poprzez przyswojenie sobie pochodzącej od Niego prawdy.
"Ja jestem chlebem życia. Kto przychodzi do mnie, nie będzie głodny, a kto wierzy we mnie, nigdy nie będzie odczuwał pragnienia. … Ja jestem chlebem żywym, który zstąpił z nieba. Jeśli ktoś będzie jadł z tego chleba, będzie żył na wieki. A chleb, który ja dam, to moje ciało, które ja dam za życie świata. … Zaprawdę, zaprawdę powiadam wam: Jeśli nie będziecie jeść ciała Syna Człowieczego i pić jego krwi, nie będziecie mieć życia w sobie. Kto je moje ciało i pije moją krew, ma życie wieczne, a ja go wskrzeszę w dniu ostatecznym. Moje ciało bowiem prawdziwie jest pokarmem, a moja krew prawdziwie jest napojem. Kto je moje ciało i pije moją krew, mieszka we mnie, a ja w nim." (Ew. Jana 6:35,51,53-56)
Chleb, który spożywamy, jest rozkładany na cząsteczki, które stają się budulcem wszystkich tkanek naszego ciała – chleb staje się po prostu naszym ciałem. W podobny sposób, Jezus – Słowo, które stało się ciałem – jest źródłem wszelkiej prawdy. Kiedy 'przyswajamy' Słowo – prawdę Bożą objawioną przez Jezusa – prawdy w nim zawarte stają się budulcem naszych myśli, koncepcji, przekonań i perspektyw, a te z kolei formują nasze wartości i kształtują nasze charaktery. Jesteśmy przemienieni poprzez przyswajanie prawdy!
Współczesna neuronauka i mechanika kwantowa świetnie wyjaśniają, w jaki sposób nasze wierzenia zmieniają nas samych.
Ludzki mózg to niesamowicie skomplikowany komputer kwantowy, złożony ze 100 miliardów neuronów i ponad biliona komórek pomocniczych. Każdy neuron ma około 10 000 połączeń (dendrytów) z innymi neuronami, co stanowi ponad 40 biliardów połączeń!
Czterdzieści biliardów to liczba tak ogromna, że w istocie przekracza nasze pojęcie, ale spróbujmy ją ogarnąć myślami. Większość z nas może wyobrazić sobie milion (1 000 000). Gdybyśmy mieli cofnąć się w czasie o milion sekund, cofnęlibyśmy się tylko o 11,5 dnia. Tysiąc milionów to 1 miliard (1 000 000 000). Jeśli cofniemy się w czasie o miliard sekund, dotrzemy do 35 lat wstecz. Tysiąc miliardów to bilion (1 000 000 000 000). Gdybyśmy cofnęli się w czasie o 1 bilion sekund, znaleźlibyśmy się 31 000 lat przed Chrystusem. A tysiąc bilionów to biliard (1 000 000 000 000 000). Gdybyśmy cofnęli się o jeden biliard sekund, wylądowalibyśmy 24 miliony lat temu. Czterdzieści biliardów sekund wstecz oznaczałoby prawie 1 miliard lat przed naszą erą!
Otóż te 40 biliardów połączeń w naszych mózgach składa się głównie z dendrytów. W każdym neuronie znajduje się 10 milionów mikrotubul, a każda mikrotubula składa się z miliardów cząsteczek tubuliny, z których każda składa się z 445 aminokwasów zbudowanych z różnych atomów, a wiele z nich ma wspólne elektrony.
W tych biliardach dendrytów, z milionami mikrotubul zbudowanych z miliardów cząsteczek tubuliny, atomy tworzą wspólne chmury elektronów. Te chmury zawieszone są w pozycji niepewności, dopóki nie pomyślisz o czymś i nie sformułujesz wniosku, przekonania, nie zaakceptujesz prawdy – lub też kłamstwa. Twój wybór, by uwierzyć w coś spowoduje zapadnięcie się chmur elektronowych zawieszonych wpośród dendrytów. Powoduje to zmianę konformacji w strukturze mikrotubul, która utrwala w mózgu pamięć lub pojęcie, w które uwierzyłeś. Twoje przekonania i pamięć są przechowywane w pierwotnej postaci w strukturze tubuliny mózgu, dopóki coś nie spowoduje ponownego zbadania lub przewartościowania przekonania, lub pamięci, i wyciągnięcia innego wniosku. W ten sposób zostaje przechowywana pamięć i wspomnienia, umacniają się przekonania i utwierdza się sposób myślenia.
Badając prawdy, fakty i dowody – przemyślając je samodzielnie i wybierając prawdę, dokonujemy zmian w swoim mózgu. Dlatego też niektórzy ludzie wydają się odporni na nową prawdę: kiedy uwierzą w kłamstwo, a następnie wzmacniają to fałszywe przekonanie dalszymi wyborami i akcjami, ich fałszywe przekonania lub kłamstwa utrwalają się w strukturze ich mózgu. Aby prawda mogła wpłynąć na tak silnie utwierdzony sposób myślenia, musi wydarzyć się coś o wielkim znaczeniu w życiu tej osoby, co zmotywuje ją do ponownego przeanalizowania swojego obecnego poglądu.
Biblia zaleca, abyśmy radowali się, kiedy mamy trudności / doświadczenia życiowe, ponieważ pomagają nam one rozwijać zdrowy charakter. Biblia mówi, że kiedy pojawiają się trudności, na które nie mamy odpowiedzi i które nie zgadzają się z naszym obecnym sposobem myślenia, nasz umysł wstępuje w okres niepewności / zawieszenia. Wtedy właśnie mamy okazję do odnoszenia zwycięstw i nabierania dojrzałości. W takiej niepewnej sytuacji możemy przemyśleć nowe idee, prawdy i fakty, a jeśli je wybierzemy, ukształtujemy w sobie nowe zrozumienie, charakter i dojrzałość, a nasz mózg zarejestruje, utwierdzi i przyswoi ten wzrost.
Kiedy przedstawiane są nowe myśli, które nie zgadzają się z naszym obecnym rozumowaniem, znowu dokonujemy wyborów: albo ponownie przeprowadzamy ocenę i w oparciu o nowe dowody, nowy wgląd i nowe uzasadnienia zmieniamy swoje obecne pojęcie (które zmienia konformacje mikrotubul), albo odrzucamy nowe sugestie, umacniając tym poprzednie przekonania.
Jesteśmy istotami zbudowanymi w rzeczywiście niesamowity sposób, stworzonymi na obraz naszego wspaniałego Boga, z autentycznymi zdolnościami myślenia i dokonywania wyborów. Zachęcam Cię do zaakceptowania Słowa – prawdy objawionej przez Jezusa; stań się myślicielem, sam oceń dowody i zdecyduj się przyjąć i zastosować prawdę w swoim życiu, a dzięki temu ulegniesz przemianie poprzez odnowę swojego umysłu!