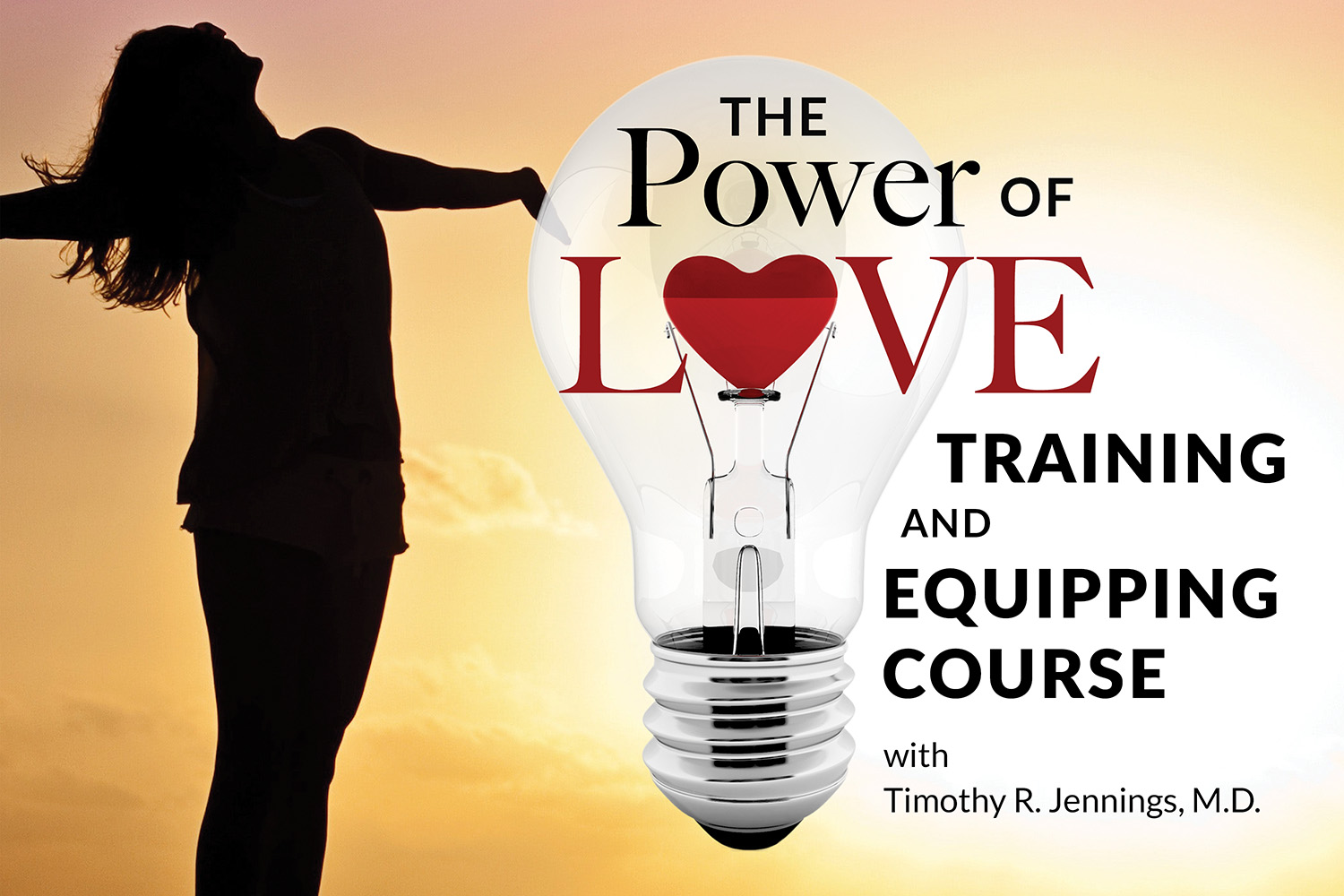 The Power of Love Training and Equipping Course
Christianity is in crisis. More people who identify as religious are leaving churches – and unbelief is on the rise. Why? As a practicing Christian psychiatrist for more than 25 years, Timothy R. Jennings, M.D., has learned that many leave because they have received conflicting messages; they simply aren't able to harmonize an "Old Testament God" with the "New Testament Jesus." Chances are, you feel the same way.
The problem is that a wrong picture of God can destroy your peace, your assurance, and your soul, but the right picture will change everything!
That's why Dr. Jennings is bringing his transformative message to you through this Power of Love Training and Equipping Course. It was a three-day seminar held in Allen, TX from January 17 to 19, 2020, in order to help you become a more effective and bolder Christian – empowering you to take the life-changing light of God's love to the world in preparation for the return of Jesus Christ.
Over those three, power-packed days, 17 multimedia presentations and round-table discussions allowed nearly 400 attendees (and now you via these recorded videos)
Discover a biblically consistent image of God that you can actually trust, revitalizing your faith and transforming your witness.
Improve your emotional, mental, and spiritual health – removing the spiritual roadblocks that impede your life and outreach.
Learn to live without fear, enhancing your relationships, strengthening your faith, and advancing God's kingdom of love in these fear-filled, unpredictable times.