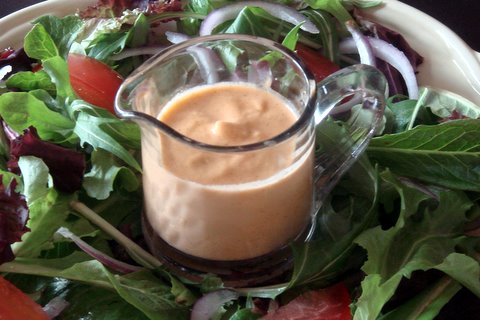 Papya French Dressing
This dressing surprised me with it's unique combination of flavors. It's very creamy, yet light and delicious! Try it over a plateful of tomatoes or tossed with baby field greens. Feel free to experiment with basil, cilantro or other herbs in place of the thyme.
Equipment:
Chopping Board
Blender
Ingredients:
2 cups papaya
1/2 cup fresh orange juice
1/4 cup olive oil
1-2 garlic cloves
1 tsp ground thyme
dash of sea salt to taste
Directions:
Blend all the ingredients in a blender until creamy.
Note: Yields approximately 1 1/2 cups. This dressing is best used fresh the same day, but keeps for 2 days (you may have to blend again).
from "Hooked on Raw" by Rhio