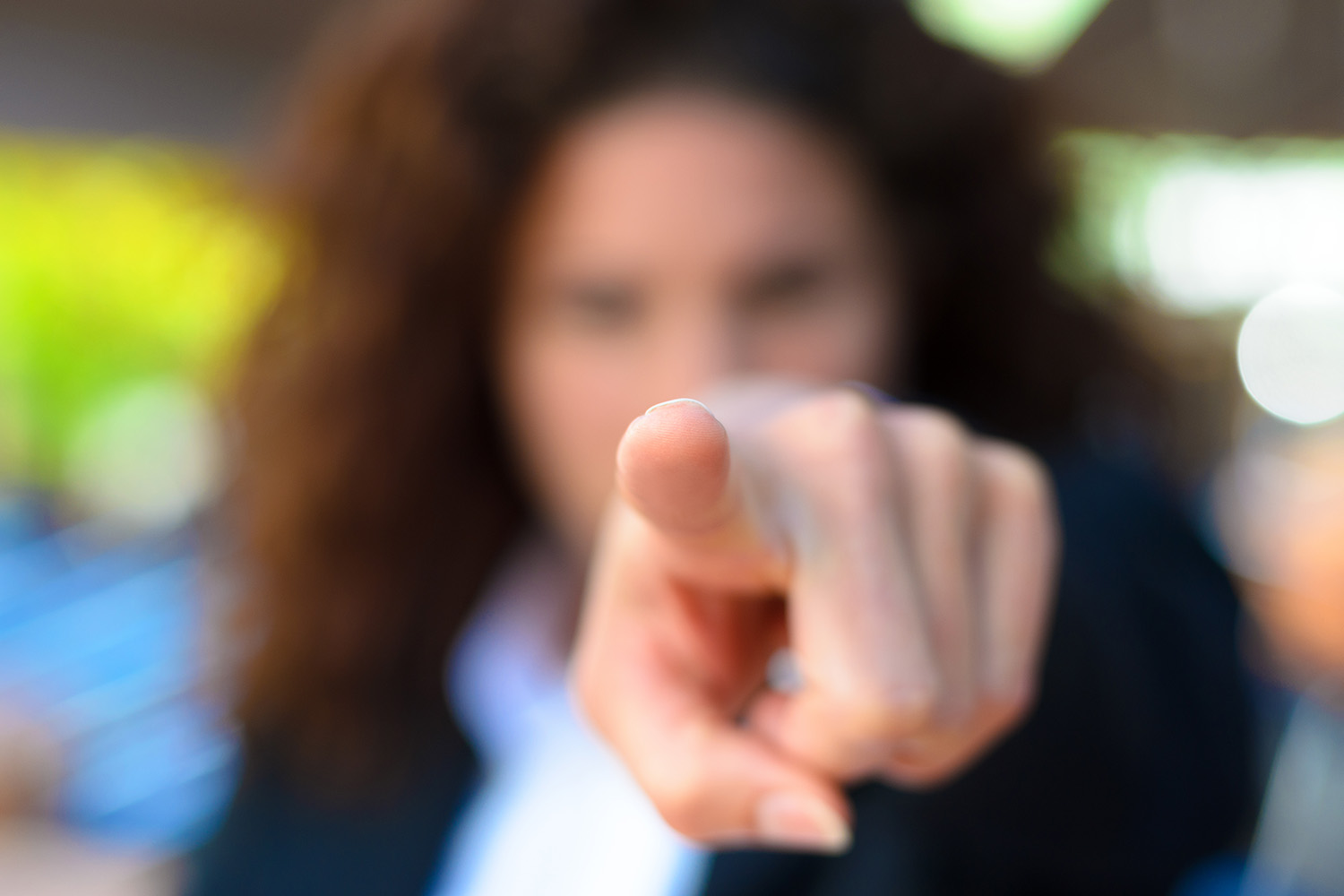 Mój Grzech Nie Jest Gorszy Od Twojego
Biblia jasno mówi, że "wszyscy … zgrzeszyli i są pozbawieni chwały Boga" (Rzymian 3:23 UBG). Dawid wyjaśnił, dlaczego tak się stało: Ponieważ grzech wstąpił na ziemię przez Adama, my wszyscy, jako jego potomkowie, zrodziliśmy się w nieprawości, i w grzechu zostaliśmy poczęci (zob. Psalm 51:5). Wszyscy urodziliśmy się w śmiertelnym stanie, który – pomimo, że sami sobie go nie obraliśmy – daje o sobie znać w postaci ostrych objawów prowadzących do śmierci, chyba że poddamy się leczeniu. Nie jest więc to nasza wina, że znaleźliśmy się w takiej sytuacji – nie ponosimy odpowiedzialności za to, że urodziliśmy się w grzesznym stanie.
Wyobraź sobie, że znasz małżeństwo, gdzie zarówno mąż jak i żona są zakażeni wirusem HIV, a ich pierwsze dziecko rodzi się również zakażone. Czy dziecko jest temu winne? Absolutnie nie! Dziecko jest niewinne, ale pomimo to znajduje się w stanie chorobowym, który bez leczenia doprowadzi je do śmierci. Taki jest stan każdego człowieka, który narodził się od czasu, kiedy Adam zgrzeszył: urodziliśmy się śmiertelnie chorzy, ale nie winni. Dlatego też Biblia mówi, że jesteśmy "umarli w upadkach i w grzechach" (Efezjan 2:1) a życie mamy jedynie dzięki Jezusowi (zob. Efezjan 2:5), gdyż zapewnia nam On kurację.
Ale co się stanie, kiedy dziecko zakażone wirusem HIV dorośnie i uparcie odmawia darmowego leczenia, które doprowadziłoby wirusa do remisji? Osoba ta stanie się coraz bardziej chora, będzie miała coraz więcej objawów i ostatecznie umrze. Nie będzie to jednak śmierć zadana przez lekarza, który oferuje efektywne lekarstwo zupełnie za darmo.
Jest to doskonała analogia przedstawiająca problem grzechu oraz plan zbawienia. Nie jesteśmy odpowiedzialni za narodzenie się w grzechu, ale jesteśmy odpowiedzialni za odrzucenie darmowego lekarstwa zapewnionego nam przez Jezusa.
Kiedy byłem na studiach medycznych, nie było jeszcze leku na HIV i wielu pacjentów zmarło z powodu zespołu nabytego niedoboru odporności (AIDS). Wszyscy, którzy mieli AIDS cierpieli na tę samą śmiertelną chorobę – zakażenie wirusem HIV – ale nie u wszystkich występowały takie same objawy. Niektórzy mieli zapalenie płuc, niektórzy oślepli, u innych rozwinęły się przeróżne zmiany skórne.
Jakże by było smutno, gdyby pacjenci z zapaleniem płuc krytykowali tych ze zmianami skórnymi, podczas gdy ci z problemami skórnymi krytykowali niewidomych, a ci z kolei narzekali na pacjentów z zapaleniem płuc, którzy ciągle kaszlą. I czy nie byłoby to tragiczne, gdyby pacjenci nie tylko krytykowali się nawzajem za okazywane objawy, ale także chełpili się, że "być może sami mają gorączkę i kaszel, ale przynajmniej nie są ślepi", i w związku z tym odmawiali leczenia?
Niestety, dzisiejszy świat jest bardzo podobny do tego scenariusza – każdy koncentruje się na czyimś grzechu, czyjejś chorobie lub objawach, aby tylko zignorować własne problemy. Oto kilka przykładów:
"Być może byłem złapany jadąc autem po pijanemu, ale przynajmniej nie biorę narkotyków".
"Być może kupuję losy na loterię, ale przynajmniej nie uprawiam hazardu i nigdy nie byłem w Las Vegas!"
"Być może oglądam porno na komputerze, ale przynajmniej nigdy nie korzystam z usług prostytutki".
Taka postawa jednak wywodzi się z grzesznej natury: zaprzeczanie, wypaczanie, 'zwalanie' na kogoś, wynajdywanie błędów, obwinianie czy oskarżanie. Jezus spotkał się z tym samym problemem w swoich czasach i zwrócił się do przywódców religijnych w następujący sposób:
A czemu widzisz źdźbło w oku swego brata, a na belkę, która jest w twoim oku, nie zwracasz uwagi? Albo jak możesz mówić swemu bratu: Pozwól, że wyjmę źdźbło z twego oka, gdy belka jest w twoim oku? Obłudniku, wyjmij najpierw belkę ze swego oka, a wtedy przejrzysz, aby wyjąć źdźbło z oka twego brata. (Ew. Mateusza 7:3-5 UBG).
Urodziliśmy się w śmiertelnym stanie, którego sami sobie nie wybraliśmy, jednak bez leczenia (oddziaływania łaski Bożej na nasze serca) wywołuje w nas różnego rodzaju objawy: strach, samolubstwo, poczucie winy i wstydu, których zadaniem jest wzbudzenie instynktu samoobrony posługującego się kłamstwem, oszustwem i innymi zachowaniami niezgodnymi z Bożym planem na życie – z Bożym prawem miłości. Tego rodzaju zachowania zawsze wyrządzają szkodę grzesznikowi, wzmagając w nim poczucie winy, lęku i wstydu, a jeśli łaska Boża nie ma dostępu, aby ich uleczyć, powodują zatwardziałość serca, wypaczenie umysłu i zepsucie charakteru. Ludzie stają się wówczas bardziej samolubni i mniej zdolni do myślenia.
Ponieważ wszyscy urodziliśmy się w stanie samolubstwa wynikającego z trwogi oraz z instynktem samo-obrony, wszyscy również postępujemy samolubnie (grzeszymy). Normalną reakcją po popełnieniu grzechu jest poczucie winy, lęku i wstydu. Te niemiłe uczucia mają na celu ostrzeżenie nas, że coś jest nie w porządku, oraz zmotywowanie nas do szukania uzdrowienia. Pragniemy wyzbyć się tych nieprzyjemnych uczuć. Jedynym zdrowym sposobem na usunięcie ich jest pokuta oraz doznanie uzdrawiającej serce łaski Bożej. 'Odradzamy się' wówczas jako dzieci Boże z uleczoną osobowością. "Tak więc jeśli ktoś jest w Chrystusie, nowym jest stworzeniem; to, co stare, przeminęło, oto wszystko stało się nowe." (2 Koryntian 5:17).
Jeśli jednak ludzie odrzucają Boga, nie chcą się nawrócić, odmawiają przyjęcia leku oferowanego przez Jezusa, wówczas starają się zaradzić poczuciu winy, wstydowi i lękowi na różne inne sposoby – zaprzeczanie, wypaczanie, spychanie winy na innych, obmawianie, szkalowanie, różne formy przyjemności (narkotyki, alkohol, hazard, seks, przemoc, poszukiwanie silnych wrażeń, rozrywka itp.) mające na celu znieczulenie i odrętwienie sumienia. Postępując w ten sposób, grzeszne istoty za wszelką cenę starają się uniknąć prawdy, która by ich przekonała, ujawniła chorobę i ukazała patologię charakteru będącego w wielkiej potrzebie uzdrowienia.
A na tym polega sąd, że światłość przyszła na świat, lecz ludzie bardziej umiłowali ciemność, bo ich uczynki były złe. Każdy bowiem, kto źle czyni, nienawidzi światłości i nie zbliża się do światłości, aby nie ujawniono jego uczynków. (Ew. Jana 3:19,20).
Nienawróceni ludzie starają się nie dopuścić do tego, by sprawiedliwi mieli pokój w sercu, gdyż bijące od nich światło prawdy obnaża kłamstwa i patologiczne praktyki nienawróconych, których jeszcze bardziej wówczas gnębi sumienie i poczucie winy, zażenowanie, rozczarowanie sobą – nawet jeśli ludzie prawi nic do nich nie mówią. Poczucie winy i hańby wywodzi się z grzechu, a prawda obnaża niedoskonałość charakteru i wzbudza strach, wstyd oraz wyrzuty sumienia, toteż za wszelką cenę muszą unikać prawdy. Dlatego też niesprawiedliwi zawsze starają się nakłonić sprawiedliwych do grzechu. Nie tylko zgasiłoby to światło prawdy obnażające grzech, ale także usprawiedliwiłoby grzesznika, który osiągnąłby bezsłowne obopólne przyzwolenie na pobłażanie grzechowi. Jeśli niesprawiedliwym nie uda się skłonić sprawiedliwych do przyłączenia się do nich w zdrożności, wówczas starają się wyciszyć, cenzurować, dewaluować, poniżać lub niszczyć sprawiedliwych – przeciwstawić się prawdzie.
Jedną z form tego samo-oszustwa jest zapieranie się własnego grzechu i jednocześnie rzutowanie go na kogoś innego, obwiniając i dewaluując osobę prawą i niewinną. Na takiej właśnie zasadzie osobnik niesprawiedliwy oskarża sprawiedliwego, że jest bardziej grzeszny, obłudny czy gorszy od niego samego. Osoba zmagająca się z nałogiem zaprzecza, że ma problem: "To fakt, że piję od czasu do czasu, ale mogę przestać, kiedy tylko zechcę." "Jak by nie zastawili na mnie pułapki, policja by mnie nie złapała." Tacy ludzie rzutują swoje poczucie winy i wstydu na ludzi sprawiedliwych oraz dewaluują ich jako gorszych od siebie, trzymając się własnych nałogów i usprawiedliwiając się przy tym: "Przynajmniej nie jestem osądzającym innych hipokrytą, jak oni."
Jezus zaobserwował to trafnie w swoich czasach:
"Dwóch ludzi weszło do świątyni, żeby się modlić, jeden faryzeusz, a drugi celnik. Faryzeusz stanął i tak się w sobie modlił: Dziękuję ci, Boże, że nie jestem jak inni ludzie, zdziercy, niesprawiedliwi, cudzołożnicy albo jak i ten celnik. Poszczę dwa razy w tygodniu, daję dziesięcinę ze wszystkiego, co mam. A celnik, stojąc z daleka, nie chciał nawet oczu podnieść ku niebu, ale bił się w piersi, mówiąc: Boże, bądź miłosierny mnie grzesznemu. Mówię wam, że raczej ten odszedł do swego domu usprawiedliwiony, a nie tamten." (Ew. Łukasza 18:10-14 UBG).
Tego rodzaju pułapka powstrzymuje człowieka od prawdziwej skruchy oraz stoi mu na przeszkodzie do prawdziwego uzdrowienia serca i umysłu, gdyż akceptuje on kłamstwo, że dopóki jest trochę lepszy od innych, nie ma się czym przejmować.
Niedawno opisałem różnice pomiędzy biblijnym światopoglądem a światopoglądem ruchu Zielonych. Opisałem nauki biblijne wskazujące na to, że Bóg w przyszłości zniweczy naszą zepsutą i zniszczoną planetę i stworzy nową Ziemię – wolną od wszelkiego grzechu, chorób i defektów – dom dla sprawiedliwych. Z kolei światopogląd Zielonych nie uznaje Boga oraz przewiduje przeludnienie Ziemi, zupełne wyczerpanie zasobów do życia, a ostatecznie śmierć – chyba, że zdołamy temu w jakiś sposób zapobiec. Podkreśliłem, że biblijny światopogląd ceni ludzi ponad planetę, a światopogląd Zielonych ceni planetę bardziej niż ludzi i dąży do ograniczenia liczby ludności, aby ocalić planetę. Po przedstawieniu tych koncepcji otrzymałem następującego maila:
" … Zainteresował mnie Pana komentarz na temat skrajnej lewicy. … Chciałbym zapytać, dlaczego nie podał Pan podobnych komentarzy dotyczących skrajnej prawicy, skoro ich program jest dość podobny. Skrajna prawica również ma na celu zmniejszenie populacji, aby utworzyć elitarne społeczeństwo białej rasy. Biali Supremiści, Skinheadzi, Strażnicy Przysięgi, Dumni Chłopcy i Ku Klux Klan bardzo głośno mówią o pozbyciu się Murzynów, Latynosów, Azjatów i Żydów, a wielu członków Izby i senatorów również skłania się w tym samym kierunku. Warto również zauważyć, że nic nie mają przeciwko niszczeniu ziemi, aby tylko mogli się na tym wzbogacić."
Co tu zauważamy? Autor listu zasadniczo mówi: "Moje Zielone pragnienie zmniejszenia populacji nie jest aż tak złe, jak ich rasizm – rasizm jest o wiele gorszy. My przynajmniej chcemy unicestwić wszystkie grupy etniczne bez robienia różnicy pomiędzy nimi."
Osoba ta mylnie zrozumiała, że ukazywałem kontrast pomiędzy polityczną lewicą i prawicą; ja natomiast ukazałem kontrast pomiędzy światopoglądem uwzględniającym Boga Stwórcę a światopoglądem popierającym ewolucję, która wyklucza Boga. Osoba ta pominęła również fakt, że w biblijnym światopoglądzie nigdy nie wchodzi w grę kwestia rasy, ponieważ z punktu widzenia Boga istnieje tylko jedna rasa – rasa ludzka – a kiedy jesteśmy pojednani z Chrystusem, wszyscy jesteśmy członkami jednej niebiańskiej rodziny, wszyscy jednakowo jesteśmy dziećmi Bożymi, wszyscy jesteśmy spadkobiercami obietnic, przywróconymi do jedności w miłości, jako jedno w Chrystusie (zob. Galacjan 3:2‑29; Efezjan 1:10).
Boży plan zbawienia jest dostępny wszystkim ludziom bez wyjątku. Jedynie ci, którzy odrzucają lekarstwo oferowane przez Jezusa, wciąż porównują się z innymi i znajdują w nich błędy, aby zaradzić własnemu poczuciu winy, strachu i wstydu – a jest to źródłem wszelkiego rasizmu.
My wszyscy (cała ludzkość) umieramy na tą samą śmiertelną chorobę grzechu i potrzebujemy tego samego lekarstwa (Jezusa). Uzależnianie się od innych ludzi, znajdowanie sposobów na wynoszenie się ponad nich i krytykowanie ich w celu poprawienia własnego samopoczucia jest pułapką zastawianą przez szatana.
Jedynym skutecznym lekarstwem na nasz śmiertelny, grzeszny stan jest to, co zapewnił nam Bóg przez Chrystusa za sprawą Ducha Świętego. Prawda o Bogu objawiona w życiu Jezusa usuwa kłamstwa z naszych umysłów i na nowo nabieramy do Niego zaufania. Z ufnością otwieramy swe serca i wchłaniamy Bożą obecność i Jego miłość, tak że "już nie ja żyję, ale żyje we mnie Chrystus" (Galacjan 2:20). Otrzymujemy wówczas odnowione serce i prawego ducha; miłość usuwa strach, i stajemy się wolni od poczucia winy i wstydu. Poprzez odrodzenie się i zaakceptowanie darmowego leku od Jezusa nie stosujemy już metod tego świata by bronić się przed toksycznymi emocjami, ale stosujemy Boże metody prawdy, miłości i wolności. Przedstawiamy prawdę w miłości i zostawiamy ludziom prawo wyboru, ponieważ miłość nigdy nie zmusza, nie nalega, nie wywiera presji – miłość zawsze daje wolność.
Więc kiedy kusi Cię, by wynosić się ponad innych i krytykować ich za ich objawy grzechu – PRZESTAŃ! Zamiast tego skieruj swój wzrok na Chrystusa; zauważ piękno Jego charakteru, uwierz, że jest bez wątpienia wiarygodny; otwórz Mu swoje serce z ufnością; pozwól Mu napełnić Cię miłością i odebrać wszystek lęk; pozwól Mu usunąć swoją winę, oddalić wstyd i dać Ci nowe serce – a potem idź naprzód jako nowe stworzenie, starając się przekazywać innym uzdrawiającą miłość Bożą.