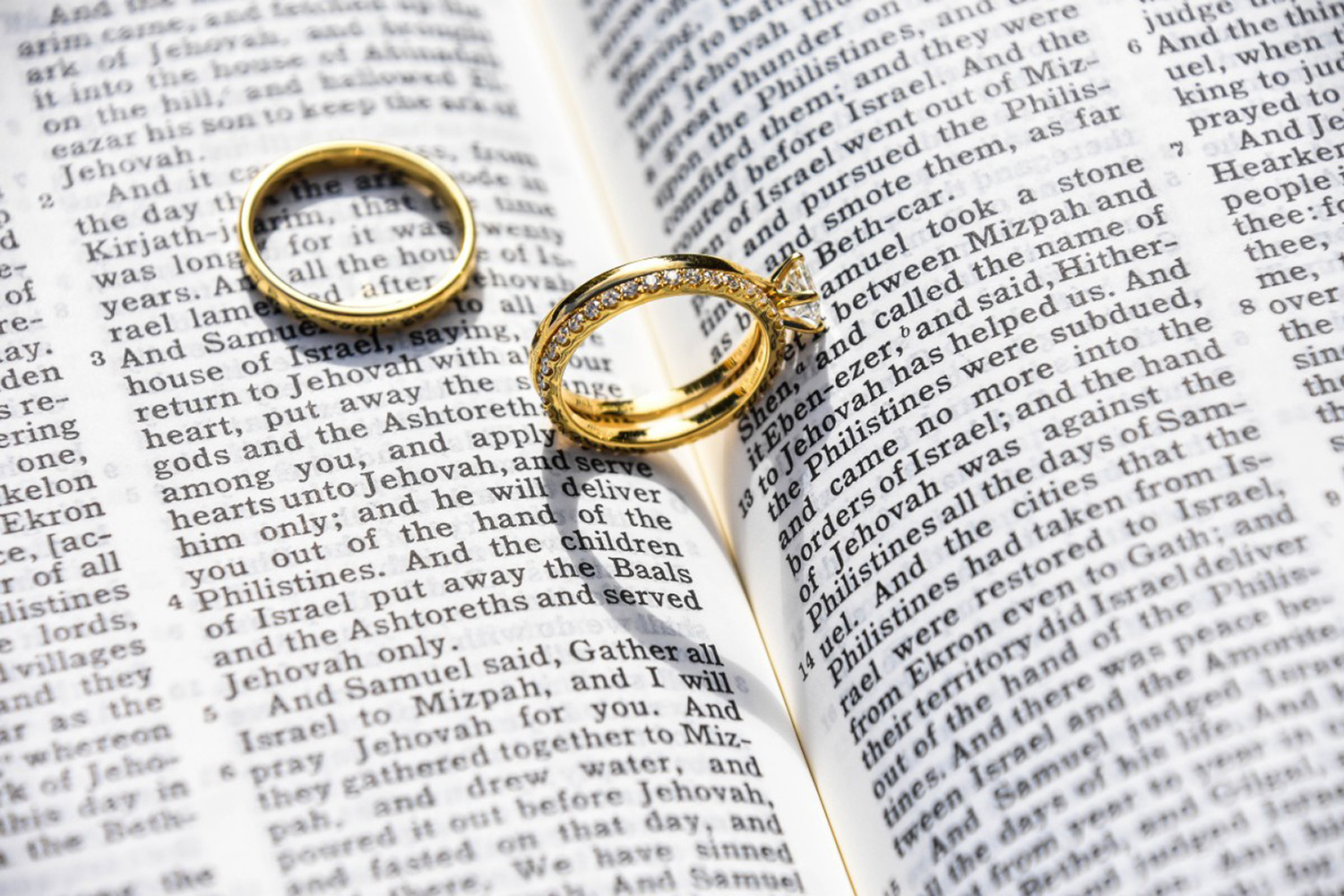 Matrimonio, Divorcio y Segundas Nupcias
Tengo una pregunta sobre el matrimonio, divorcio, y segundas nupcias. Recientemente me divorcie sin ningún soporte bíblico. Sé que Jesús dijo que la única razón para el divorcio era la infidelidad. La iglesia a la que pertenezco también tiene la misma creencia.
Mi esposa se fue de mi ciudad después que nos divorciamos y me pidió que no la contactara ni a ella ni a su hija. Y me pregunto estoy ahora supuesto a vivir recluido sin derecho a ninguna relación o cuales son mis opciones? Reconozco que el divorcio y la separación son cosas del corazón y sé que ninguno de los dos ha sido infiel en el sentido de tener otra relación con alguien más. También creo que ella ha decidido ser fiel a su hija porque estábamos hablando de reconciliación y después de que su hija volvió a casa de la academia, ella me envió una carta diciéndome que los planes de reconciliación ya no eran una opción. Pienso que tal vez su hija tuvo influencia en su decisión. Cual es su conclusión y consejo?
Gracias por su pregunta. No puedo tomar una conclusión sobre su situación, o darle un consejo específico sobre qué curso debería seguir.
En vez voy a analizar el principio bíblico para este tema del que espero usted pueda extraer una visión que le beneficie.
Su preocupación no es suya solamente. No podría contar la cantidad de gente que me ha alcanzado con la misma pregunta. Multitudes están luchando para encontrar restauración después de las secuelas de matrimonios fracasados y tristemente, con mucha frecuencia, en vez de encontrar consuelo en sus amigos, iglesias y Biblias, ellos experimentan miedo, condenación y ridiculización, Pero Dios es un Dios de amor y él está en el negocio de sanar, restaurar y salvar – no en el negocio de condenar.
" Porque de tal manera amó Dios al mundo, que ha dado a su hijo unigénito……no…..para condenar al mundo, sino para que el mundo sea salvo por Él" (Juan 3:16,17)
Así, como punto de comienzo en esta discusión nos encontramos bajo la sombrilla de el amor y la gracia de Dios, sabiendo con confidencia que Dios quiere sanar nuestro corazón y nuestra mente.
Usted dice que se divorció "sin soporte Bíblico" y que "Jesús dijo que la única razón para el divorcio es la infidelidad." Cómo usted definiría infidelidad? Por su carta parece ser que usted ha concluido que la infidelidad está solo causada por contacto sexual con otra persona. Es eso verdad? Es eso Bíblico?
La tradición Cristiana sostiene que una relación sexual con otra persona que no es su esposo(a) es lo que constituye adulterio y que esta es la única razón bíblica para el divorcio. Mientras es verdad que el sexo por fuera del matrimonio constituye adulterio, no es verdad que sexo físico es la única manera de romper el pacto del matrimonio. Los que toman esta posición tradicional citan las palabras de Jesús en Mateo 5:32 como prueba de su posición:
Pero yo os digo que el que repudia a su mujer, a no ser por causa de fornicación, hace que ella adultere y que se casa con la repudiada, comete adulterio. Mateo 5:32
Si tomamos este pasaje como si su significado fuese solo sexo físico, perdemos la enseñanza de Jesús cuando dice infiel en su corazón, no solo su cuerpo. Es interesante que aquellos que sostienen este punto de que el divorcio solo es válido por sexo físico ignoran lo que Jesús dijo solo cuatro versos más arriba.
Oíste que fue dicho, no cometerás adulterio.
Pero yo os digo que cualquiera que mira a una mujer para codiciarla, ya adulteró con ella en su corazón. Mateo 5:27,28
De acuerdo a el estándar de Jesús, tiene alguien que estar físicamente en contacto sexual para cometer adulterio? Cual es el problema? El problema es una situación del corazón, no del cuerpo.
Cuando un hombre y una mujer se casan, comprometiéndose mutuamente a amarse, respetarse y apreciarse, absteniéndose de todos los demás hasta la muerte, ellos están comprometiendo sólo sus genitales? En otras palabras, es el contacto genital la única forma de romper ese voto? Cuando traicionamos a nuestro esposo(a) en nuestro corazón, cometemos adulterio y esto puede tomar muchas formas.
Considera a un militar casado que en en servicio pisa una mina enterrada y pierde sus dos piernas y sus genitales, pero sobrevive. Durante los muchos meses de rehabilitación el se enamora de su enfermera. Y cuando se va del hospital, en vez de ir a casa donde su esposa, el se va a vivir con su enfermera. El la ama con todo su corazón, gasta su tiempo, su energía, sus recursos y su dinero proveyendo para ella. Ellos duermen en la misma cama pero, por su condición, él nunca tiene sexo físico con ella. Está el cometiendo adulterio?
En el antiguo testamento Dios repetidamente llamó a los rebeldes Hebreos gente "adúltera" porque? Mira lo que Dios dijo a través de Jeremías:
"Ay, quién me diera en el desierto un albergue de caminantes, para abandonar a Mi Pueblo y apartarme de ellos! Porque todos ellos son adúlteros, una congregación de traidores.
Hicieron que su lengua lanzara mentira como un arco, y no se fortalecieron para la verdad en la tierra, porque de mal en mal procedieron. "Me han desconocido dice Jehová." Jeremías 9:2,3
Qué dice Dios que es adulterio? Infidelidad! Note que la gente estaba haciendo. Ellos estaban separando su corazón de Dios.
Puede la infidelidad ser revelada teniendo sexo con otra persona? Absolutamente. Pero es tener sexo con alguien más la única forma de revelar infidelidad? No. Y esta es la idea errada que a la que muchos se adhieren cuando están tratando con este asunto.
Sería una mujer que trata de matar su esposo culpable de infidelidad? Constituiría esto una base bíblica para el divorcio? Escucha lo que Santiago dice:
Porque cualquiera que guarde toda la ley, pero ofenda en un punto, se hace culpable de todos, pues el que dijo: "No cometerás adulterio", también ha dicho: "No matarás". Ahora bien, si no cometes adulterio pero matas, ya te has hecho transgresor de la Ley. Santiago 2:10,11
Sería la persona que trata de asesinar a su esposo(a) un transgresor de la ley? Es esta ley diferente o la misma ley como la de cometer adulterio sexual? Y cual es esta ley?
Jesús le dijo:"amarás al señor tu Dios con todo tu corazón y con toda tu alma y con toda tu mente".
Este es el primero y grande mandamiento. Y el segundo es semejante: "Amarás a tu prójimo como a ti mismo" de estos dos mandamientos dependen toda la ley y los profetas. Mateo 22:37-40
Por lo tanto el amor es el cumplimiento de la ley. Romanos 13:10
Si en verdad cumplís la ley suprema, conforme a la escritura: "Amarás a tu prójimo como a ti mismo" bien hacéis. Santiago 2:8
La ley de Dios es la ley del Amor. El matrimonio está diseñado por Dios como el lugar donde los seres finitos entran en una unión tan cercana como sea posible, al perfecto amor de Dios.
Así como Dios existe en el Trino, en la perfección de darse a otros en su beneficio y en amor, así también, Dios diseñó la humanidad para que experimentará este perfecto Amor. Los dos serán uno, dos individuos independientes unidos en amor siendo morada del espíritu de Dios – un trino perfecto amor.
Satanás odia esto y quiere acabarlo. El quiere destruir la ley del amor. El divorcio ocurre cuando el amor se ha roto, cuando el temor y el egoísmo dominan el corazón, y cuando estamos más preocupados en lograr las cosas a nuestra manera que en el bienestar del otro. Cualquier esposo(a) que en su corazón está en contra de su pareja, que tiene el corazón cerrado, frío y duro, que quiere explotar, dominar, controlar, tomar ventaja, y no tiene arrepentimiento, que es insensible y cruel a pesar del contacto sexual, es infiel a su pacto de matrimonio.
El corazón de Dios es constante por usted, por su bienestar y su felicidad eterna. Dios quiere que experimentes la plenitud de su amor, lo que incluye un matrimonio saludable bendecido por Dios. La pregunta podría ser, usted confía en Dios lo suficiente para poner su vida en sus manos y decirle, "Sáname, restaura tu imagen en mi completamente. Ayúdame a cumplir tu voluntad en mi vida. Habilítame para amar como tu amas. Y si es tu voluntad que me case de nuevo, prepárame para estar listo para conocer a quien tu tienes para mi"?
Si usted toma este humilde enfoque, entonces sugiero que antes de intentar una nueva relación, gaste mucho tiempo en oración y con cuidado explore qué fue lo que pasó en su matrimonio que lo hizo terminar en un divorcio. Qué contribución usted tuvo en ese fallecimiento? Qué lecciones puede aprender? Cuales son las cosas de las que necesita arrepentirse y cambiar? Cómo puede usted madurar, crecer, y avanzar en la gracia de Dios para que pueda ser la mejor persona que Dios quiere que sea?
---
Timothy R. Jennings, M.D (doctor médico), es un psiquiatra certificado, con una maestría en psicofarmacología, orador internacional, miembro distinguido de la Asociación Psiquiátrica de América y de la Asociación Psiquiátrica del Sur (Estados Unidos). Es el presidente y fundador del ministerio "Come and Reason" (Ven y razonemos juntos) y ha servido como presidente de la Asociación Psiquiátrica del Sur y Asociación Psiquiátrica de Tennessee. El Doctor Jennings es el autor de varios libros, incluyendo The God-Shaped Brain (El Cerebro moldeado por Dios), The God-Shaped Heart (El Corazón moldeado por Dios), y The Aging Brain (El Cerebro Envejeciendo).