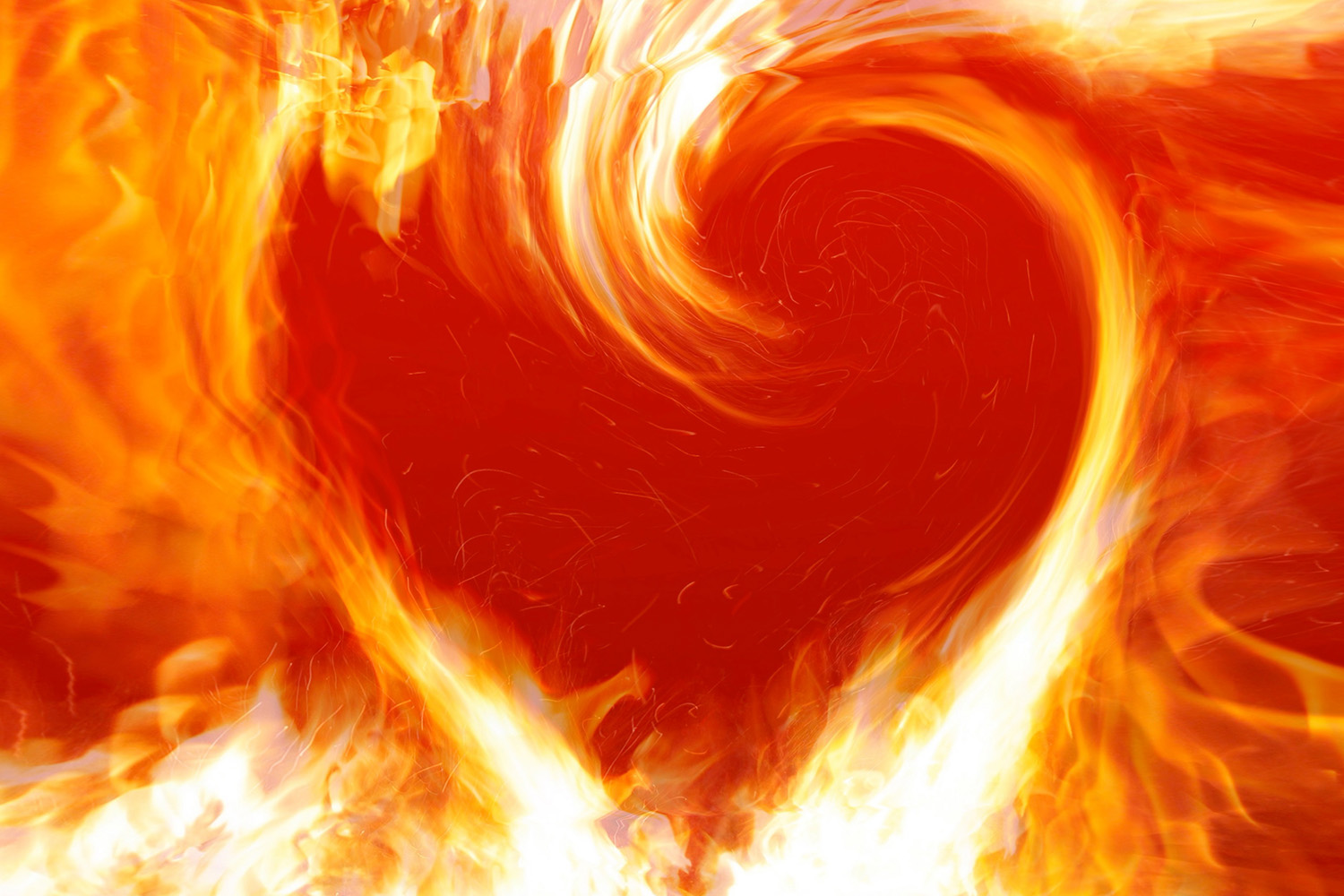 W jaki sposób 'miłować bliźniego'?
Każdy, kto w swoim życiu objawia Boży charakter i czci Jezusa jako Syna Bożego, żyje w harmonii, jedności, i w wypełnionej miłością społeczności z Bogiem. W ten sposób zostaliśmy prawdziwie przemienieni z istot kierowanych i motywowanych samolubstwem, w kompletnie uzdrowione dzieci Boże motywowane i zasilane miłością pochodzącą od Boga. Bóg jest miłością, a ci, co trwają w miłości oraz ukazują ją w życiu, żyją w harmonii i jedności z Bogiem, a Bóg z nimi. Tym sposobem – poprzez wspólnotę miłości – prawdziwy Boży charakter miłości udoskonala się pośród nas. A ponieważ zostaliśmy przywróceni do pełnej jedności z Nim i jesteśmy jak On sercem, umysłem i charakterem, staniemy bez obaw przed Jego obliczem.
W miłości nie ma trwogi. Lęk jest rezultatem infekcji egoizmu, lecz miłość go usuwa, gdyż lęk wywodzi się z troski o samego siebie. Ten, kto jest skupiony tylko na sobie i ma w sercu trwogę, nie doznał jeszcze uzdrowienia wspaniałą Bożą miłością.
Miłować możemy jedynie dlatego, że On nas pierwszy umiłował. Jeśli twierdzimy, że kochamy Boga oraz poświęcamy się dla Niego, lecz wykorzystujemy innych – jesteśmy kłamcami. Kto bowiem wykorzystuje swego sąsiada, którego widzi, nie może poświęcać się dla Boga, którego nie widzi.
Boża recepta jest następująca: napełnij się Bożą miłością – która przemienia całego człowieka – byś kochał zarówno Boga jak i ludzi; bo kto miłuje Boga, będzie miłował również swojego sąsiada. (The Remedy New Testament, 1Jana 4:15-21)
Ale co to znaczy 'miłować ludzi'? Jak to wygląda w rzeczywistości?
Miłować to robić to, co leży w czyimś najlepszym interesie, nawet jeśli mu się zdaje, że chce czegoś innego. Aby to osiągnąć, musimy nie tylko otoczyć ludzi troskliwą opieką, ale także zrozumieć Boże prawa Stworzyciela/Kreatora, jak działa realność, w czym leży problem – a wtedy, kiedy jest to stosowne, przy użyciu własnej inteligencji w postępowaniu zgodnie z Bożymi zasadami, poddać ich uzdrawiającemu wpływowi mocy Bożej.
Poniżej przedstawionych jest kilka scenariuszy prowokujących do zastanowienia się, w jaki sposób stosować Boże zasady, by stać się błogosławieństwem dla innych – jak aktywnie kochać poprzez najwłaściwsze postępowanie w danej sytuacji.
Załóżmy, że Twoja babcia jest już słaba i ma trudności z chodzeniem (chociaż może jeszcze sama się poruszać) – czy będzie to aktem miłości, gdy dasz jej zmotoryzowany wózek inwalidzki, by nie musiała chodzić?
Czy postąpiłbyś w ten sam sposób, gdyby babcia miała zapalenie stawów i chodzenie sprawiałoby jej wiele bólu – czy w takim przypadku zaopatrzenie jej w wózek inwalidzki nie byłoby aktem miłości?
Jeśli Twoje dziecko, które jest w czwartej klasie, ma trudności z czytaniem lub matematyką, czy przesunięcie go do piątej klasy byłoby aktem miłości, gdy nie opanowało jeszcze poprawnie obecnego poziomu? Co by się stało, gdyby mu dano trudniejszy materiał do nauki? Jaki by to miało wpływ na kształtujące się w nim poczucie osobowości?
Jeśli Twój przyjaciel, który ma poważny problem z narkotykami; nie pracuje; był wielokrotnie aresztowany za rabowanie sklepów, by sfinansować swoje nałogi; nie ma za co kupić jedzenia i głoduje, przychodzi do Ciebie i prosi o pieniądze na żywność – czy danie mu pieniędzy byłoby aktem miłości?
Gdy Twoje dziecko nie słucha wielokrotnych ostrzeżeń i postanawia dotknąć gorącego pieca, czy szybkie, zapobiegawcze znieczulenie dłoni, by po dotknięciu pieca nie odczuwało bólu, byłoby aktem miłości?
Powiedzmy, że idziesz na spacer z żoną, a ona pada i łamie nogę. Wiesz, że musisz unieruchomić jej kończynę, ale również zdajesz sobie sprawę z tego, że będzie to bolesne. Czy z miłości do niej zaniechasz uruchomienia nogi? Czy nie zawieziesz jej do szpitala, nawet gdy wiesz, że operacja sprawi jej jeszcze więcej bólu? Kiedy w czasie fizykoterapii żona narzeka, że boli, czy będziesz robił za nią ćwiczenia, by okazać jej miłość?
Być może żona nie złamała nogi, ale ma złamane serce, bo doznała w przeszłości traumy i ciągle cierpi z tego powodu. Czy będziesz się skupiał jedynie na złagodzeniu bólu, czy raczej skoncentrujesz się na wygojeniu emocjonalnych ran, nawet jeśli proces leczenia będzie długi i bolesny? Jeśli ją kochasz, co zrobisz, jak się zirytuje i oskarży cię, że ją krzywdzisz? Obrazisz się, czy raczej puścisz oskarżenia mimo uszu?
Gdy Twoje dziecko wpada w histerię, bo nie chcesz mu dać cukierka, czy poddanie się aby tylko przestało histeryzować byłoby okazem miłości? A jak postąpisz, gdy to nie dziecko, ale dorosła osoba (być może Twój małżonek?) krzyczy, oskarża, grozi odejściem, a nawet samobójstwem, jeśli nie zrobisz czegoś, czego wymaga – czy machnięcie ręką i danie mu za wygrane aby tylko go udobruchać byłoby aktem miłości?
Przy złamaniu (czego by to nie było: kończyny, serca, związku itp.), nie ma opcji bezbolesnych. Miłość za każdym razem stara się zastosować tę samą kurację, a jest to całkowite uzdrowienie – nawet jeśli proces leczenia jest bolesny. Niestety, wiele osób skupia się jedynie na tym, by przynieść natychmiastową ulgę, toteż zamiast pomóc wyleczyć złamanie czy ranę, stara się tylko złagodzić ból lub dyskomfort, a tym samym przeszkadza w leczeniu. Miłość to działanie w zgodzie z prawami projektowymi Stworzyciela i realnością oraz dążenie do uzdrowienia, nawet jeżeli sprawia to doraźny ból.
Miłuj bliźniego swego jak siebie samego
Co Biblia ma na myśli mówiąc, że mamy kochać swoich bliźnich jak siebie samych?
Rozważmy kilka przykładów:
Mając ograniczone dochody, czy rodzice trojga dzieci nie powinni gospodarować swoimi zasobami (w tym i pieniędzmi) w taki sposób, aby wywiązać się ze swoich powinności przede wszystkim wobec własnych dzieci, nawet jeśli to oznacza, że nie mogą nakarmić bezdomnych dzieci w sąsiedztwie? Jeśli zasoby są ograniczone, czy zaniedbywanie własnych dzieci, aby dać innym dzieciom, jest aktem prawdziwej miłości?
Czy dobroduszny rolnik, który chce wyżywić jak najwięcej głodujących ludzi poprzez oddanie całych swoich plonów dla potrzebujących, odmawiając sobie przy tym nawet najskromniejszego posiłku raz na dzień, rzeczywiście będzie w stanie miłować innych na dłuższą metę?
Gdybyś był świadkiem strasznego wypadku i wielu rannych potrzebowałoby natychmiastowej transfuzji krwi, czy nie byłoby aktem miłości, gdybyś oddał krew? Ale ile możesz dać? Czy ograniczenia nie byłyby tutaj aktem miłości? Gdyby z kolei pielęgniarki i lekarze udzielający pomocy odmówili oddania krwi, ponieważ pracują na dwie zmiany i muszą mieć energię by opiekować się rannymi – czy odmowa w tym przypadku nie byłaby aktem miłości z ich strony?
Gdyby kościół (jako instytucja charytatywna) ograniczył wydatki na prowadzenie misji lub na pomoc dla głodujących – czy nie jest to miłość w czynie? Czy organizacja nie musi zadbać o własny stan finansowy, by móc udzielać pomocy innym przez dłuższy okres czasu? Czy ustanowienie limitu na wydatki w celach charytatywnych nie jest aktem miłości? Czy może byłoby lepiej, gdyby kościół wydał wszystkie pieniądze, po czym popadł w długi i w końcu zbankrutował, stając się w ten sposób zupełnie bezużyteczny?
Gdy rząd ogranicza pomoc państwową – komu jej udzielić, a komu nie – czy nie jest to aktem miłości? Czy rząd nie powinien otoczyć opieką przede wszystkim własnych obywateli? Czy może powinien nieść pomoc potrzebującym ludziom z obcych krajów, a sam zbankrutować?
Czy ograniczenie przypływu imigrantów do kraju może być aktem miłości? Jaki ma wpływ wolna imigracja na obywateli danego kraju? Czy pensja nisko-zarabiających by wzrosła? Czy pomoc społeczna, taka jak ochrona zdrowia, dostępne ceny mieszkań, zasiłki dla studentów, itp. byłaby bardziej dostępna dla własnych obywateli, czy też dzięki wspieraniu imigrantów system pomocy dla własnych obywateli zostałby wyczerpany, a ci bez środków do życia nie mieliby możliwości uzyskania zasiłku by stanąć na nogi oraz czynić postępy?
Pierwszą zasadą udzielania opieki lub służenia innym jest zdrowie opiekuna. Jeśli opiekun jest przemęczony, nie może pomóc tym, którzy są w potrzebie. Dlatego też, kiedy rolnik dobrze się odżywia; dawca krwi ma ograniczenia ile krwi może oddać; a kościoły i narody ograniczają wydatki na cele charytatywne – jest to aktem miłości.
Kiedy Rahab skłamała, czy nie był to akt miłości w stosunku do szpiegów ukrywających się na jej dachu?
Gdy miłowanie ludzi jest rzeczą niełatwą
Co byłoby aktem miłości ze strony kobiety-chrześcijanki w sytuacji, gdy mąż poniewiera ją i bije, ALE nigdy przy tym jej nie zdradził? Co dzieje się w sercu i umyśle męża? Jaki wpływ ma bicie żony na jego charakter? Jeśli żona go kocha, czy będzie się poddawać i pozwalać na kontynuowanie takiego zachowania, czy też w miłości zwróci mu uwagę: "Takim zachowaniem zatwardzasz swoje serce, wypaczasz charakter i znieczulasz swoje sumienie, a ja kocham cię za bardzo, by ci na to pozwolić. Jeśli nie podejmiesz terapii zarządzania gniewem, z troski o ciebie będę zmuszona odejść."?
Gdybyś miał 'marnotrawnego syna', który wziął swoje dziedzictwo, poszedł z domu i prowadził niepowściągliwy tryb życia, a przetraciwszy wszystko wylądował w świńskim chlewie, jedząc otręby, czy wysłanie mu dodatkowej sumy pieniędzy byłoby aktem miłości? Może opłaciłbyś mu hotel albo codziennie zamówił dla niego na obiad pizzę? Czy też, bez względu na to, jak jest to bolesne, w miłości pozwolisz synowi zebrać to, co zasiał, by dać mu okazję "dojścia do zmysłów" i podjąć właściwą decyzję zmiany trybu życia?
Gdy Twoje dziecko biegnie w kierunku ruchliwej ulicy za piłką, czy w akcie miłości nie tylko krzyczysz na całe gardło, ale nawet grozisz karą, aby je zatrzymać? Jeśli sąsiedzi usłyszą Twoje groźby i błędnie cię wezmą za okrutnego ojca, czy zmieniłbyś swoje postępowanie następnym razem, by uratować dziecko?
W historii Starego Testamentu widzimy często Boga grożącego swoim dzieciom, które uprawiały pogański kult, a tym samym podążały w kierunku samozagłady. Czy owe groźby nie były aktem Bożej miłości, nawet jeśli miliony czytelników Biblii na przestrzeni wieków mogą dojść do błędnego wniosku, że Bóg jest Bogiem wymierzającym kary?
W filmie "The Miracle Worker" ['Cudotwórczyni', 1962r.] o głuchoniemej dziewczynce, Helen Keller, widzimy jej kochającą matkę o niezmiernie czułym sercu, ubolewającą nad tragiczną sytuacją córki. Pobudzana litością, robiła wszystko, by chronić ją od bólu i cierpienia. Jednak pod opieką matki Helen stała się dysfunkcyjnym, nieposkromionym dzieckiem wymagającym ciągłego nadzoru i opieki.
Annie Sullivan, zatrudniona jako opiekunka i nauczycielka, wyznaczyła wyraźne granice dla Helen, ale dziewczynka nie była z nich zadowolona. Walcząc o swoje prawa, uderzyła nauczycielkę, która natychmiast jej oddała. (Jak myślisz, co by się stało dzisiaj, gdyby pracownik socjalny uderzył niewidome, głuche i nieme dziecko?) Czy Annie potraktowała Helen niewłaściwie? Dlaczego większość ludzi w obecnych czasach dopominałoby się o natychmiastowe zwolnienie i ukaranie pracownika socjalnego, który uderzył upośledzone dziecko?
Jednak pod opieką Annie, Helen nauczyła się panowania nad sobą, nauczyła się sama podpisywać, czytać alfabetem Braille'a i ostatecznie uzyskała wyższe wykształcenie oraz osiągnęła wiele innych sukcesów w swoim życiu. Kto lepiej okazał Helen funkcjonalną miłość: jej matka czy Annie?
Dlaczego Annie musiała zabrać Helen od matki? Czy pomiędzy matką a nauczycielką nie było zgody? Czy któraś z nich chciała skrzywdzić dziecko? Nigdy! Obie pragnęły dla niej dobra, obie miały dobre intencje, ale matka kierowała się jedynie uczuciami, nie rozumiejąc, jak działa realność. Pozwoliła, by jej uczucia kierowały jej decyzjami. Annie natomiast rozumiała prawo wysiłku, prawo siewu i zbioru oraz prawo miłości, toteż stosowała je w swoich metodach wychowywania w sposób, jakiego matka Helen po prostu nie pojmowała.
W podejmowaniu decyzji wielu stara się kierować miłością. Jako chrześcijanie, powinniśmy być myślicielami, rozumieć metody i zasady Boże oraz prowadzić ludzi ku uzdrowieniu i odnowie, zachęcać ich do rozwijania danych im przez Boga zdolności. Takie postępowanie wymaga zrozumienia Bożego charakteru miłości oraz zarządzających realnością protokołów stworzenia, a także gotowości do działania zgodnie z prawdą i zasadami (a nie uczuciami), co czasami oznacza tolerowanie czyjegoś cierpienia lub pozwolenie na to, by ktoś nas źle zrozumiał.
Kierowani miłością, będziemy robili to, co jest słuszne, zdrowe i rozsądne – czyli zgodne z protokołami projektowymi Boga-Kreatora – ponieważ jest to właściwe, zdrowe i rozsądne. Kierując się miłością, nie przejmujmy się czyjąś opinią, ale róbmy to, co jest najbardziej słuszne – nawet jeśli czasami sprawia komuś ból. Możemy to osiągnąć tylko wtedy, gdy wejdziemy w jedność z Bogiem nie odrywając przy tym oczu od Jezusa, oraz zrozumiemy Boże prawa dotyczące życia.