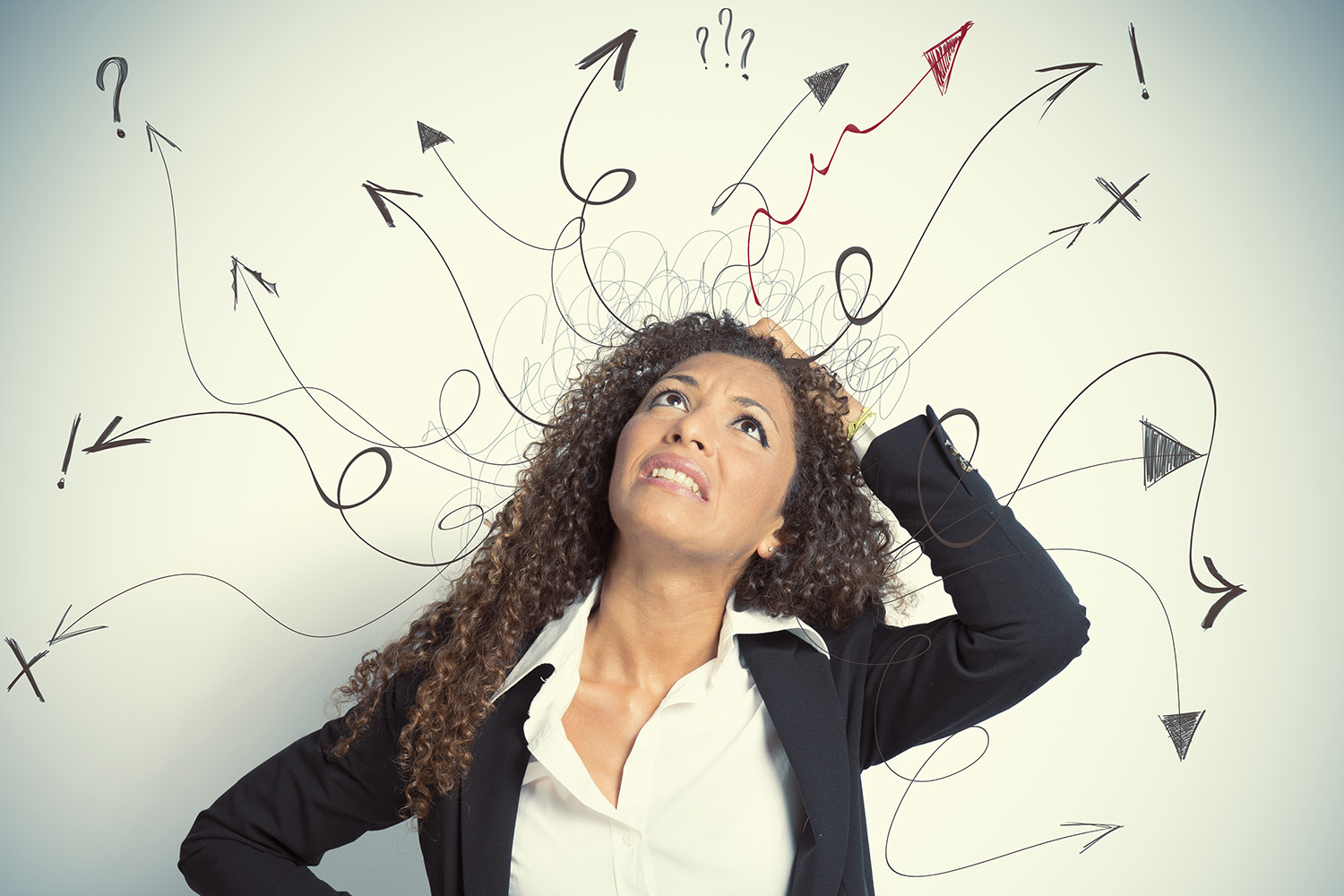 Jaka jest wola Boża wobec mnie?
Czy zastanawiałeś się kiedyś, jak postąpić 'według woli Bożej' w danej sytuacji? Czy kiedykolwiek znalazłeś się w położeniu, gdzie musiałeś podjąć decyzję, zupełnie nie wiedząc co zrobić, gdyż wszystkie możliwe opcje były zarówno stosowne jak i odpowiednie? Chciałbyś, by Twój wybór był ku chwale Bożej, ale Jego Słowo nie zawiera żadnej konkretnej porady co do Twojego szczególnego położenia. Nie masz wystarczająco jasnych wskaźników, by podjąć trafną decyzję odnośnie właściwego wyboru – na przykład: Do którego zboru powinienem chodzić? Którą szkołę wybrać? Jaki samochód kupić? Czy powinienem przyjąć ofertę pracy i przenieść się do innego miasta? Czy powinniśmy sprzedać / kupić / wynająć mieszkanie?
Na wiele życiowych sytuacji nie mamy konkretnej porady w słowie Bożym i musimy sami zadecydować. Jednak nie chcemy się minąć z Bożym powołaniem; nie chcemy marnować zasobów; nie chcemy zhańbić Boga; chcemy okazać się wiernymi szafarzami, ponieważ wierzymy w Niego i kochamy Go. Często borykamy się z dylematem, że chociaż wierzymy w Boga, to nie wiemy, co powinniśmy zrobić w danej sytuacji.
Być może w przeszłości podjęliśmy decyzję samodzielnie i zawiedliśmy się, toteż tym bardziej wahamy się przed ponownym podjęciem decyzji, a może jesteśmy nadmiernie nieśmiali albo ostrożni. Jeśli znajdujesz się w takim położeniu, czy zastanawiałeś się, jakie lekcje możesz wyciągnąć ze swoich własnych doświadczeń oraz w jaki sposób zawiódł cię proces podejmowania decyzji w przeszłości i jak go naprawić, aby uszczuplić prawdopodobieństwo stawiania kroków niezgodnie z wolą Bożą?
Analizując swoje własne życie odkryłem, że czasami bywałem jak król Dawid, przepełniony miłością do Boga, poruszony zachwytem, oniemiały z podziwu dla wspaniałego Stwórcy i Zbawiciela; czasami czując się niegodny a jednocześnie uprzywilejowany głębszym zrozumieniem jakiegoś przedmiotu, doświadczeniem lub Bożą interwencją, z miłości do Boga chciałem ruszyć do akcji. I tak jak Dawid pragnący wybudować świątynię dla Boga, zacząłem realizować jakiś projekt ku czci Pana. Ale potem, podobnie jak Dawid, odkryłem, że w swoim entuzjazmie wybiegłem przed Boga; wyciągnąłem pochopne wnioski, zainicjowałem działania lub zaangażowałem się w projekt, który – pomimo że rzeczywiście był dobry i służył sprawie Pańskiej –był daleki od Bożych planów dla mojego życia.
W innych przypadkach byłem jak Jonasz: w głębi serca przekonany, jaka jest wola Boża –co dla mnie planował – ale kierunek, w którym Bóg mnie prowadził, nie bardzo mi się podobał, był sprzeczny z moimi zamiarami, toteż jak Jonasz uciekałem od prowadzącej ręki Pana. Jako psychiatra odkryłem, że ludzie uciekają od Pana na wiele różnych sposobów. Możemy uchodzić w kierunku dobrych zamiarów, jednak nie tych, które Bóg dla nas przygotował. Możemy podążać za grzesznym życiem, próbując wyciszyć przekonywujący głos Ducha Świętego. Możemy biec do rozrywek, relacji, zakupów. Ale bez względu na to, dokąd biegniemy, nie zaznamy pokoju, dopóki nie przestaniemy od Niego uciekać.
Bóg jest jednak nadzwyczaj łaskawy. Chociaż czasami uciekałem przed Bożym powołaniem, On nigdy nie przestał mnie ścigać. Mogłem chować się w krzakach, okrywając się liśćmi figowymi, a On zawsze przychodził, wołając mnie po imieniu. Ale, podobnie jak Jonasz, czasami byłem uparty i nie odpowiadałem na Jego łagodne wezwanie, więc gdy uciekałem przed Jego obecnością, Bóg łaskawie pozwolił, by przytłoczyły mnie burze życia. A potem zdałem sobie sprawę, że bez względu na to, jak bardzo starałem się utrzymać na powierzchni, nie mogłem tego osiągnąć sam, bez Pana. Ilekroć uciekałem od Niego, mój statek zawsze tonął, a moim jedynym wyjściem było wskoczyć do wody i całkowicie oddać się Jego opiece. Podobnie jak Jonasz, przekonałem się, że bez Pana zgubiłbym się, tonąc w swoich problemach, dusząc się w ciemnościach poczucia winy i wstydu, nie mogąc się z nich wydostać. Ale za każdym razem, kiedy poddałem się Bogu i zaufałem Mu w kwestii wyniku, On mnie wyratował. Wyprowadzał mnie z ciemnych głębin otchłani z powrotem na dzienne światło. Usunął moje poczucie winy, uwolnił mnie od wstydu i wskazał drogę do sukcesu, zapewniając środki do przezwyciężenia i rozwiązania problemów – środki, które nawet nie przyszłyby mi same do głowy; a potem kierował mnie z powrotem na ścieżkę, na której uprzednio mnie postawił – i och, jaka radość napełniała moją duszę!
Czasami byłem jak Marta: nie poruszony zachwytem, jak Dawid, by wybiegać przed Pana; albo uciekający przed Bożym prowadzeniem, jak Jonasz; ale po prostu zbyt zajęty ważnymi obowiązkami życia, by siedzieć u stóp Jezusa i spędzać z Nim czas, wsłuchując się w Niego, obcując z Nim osobiście. Jedną z pułapek szatana zastawionych na tych, których nie może po prostu skłonić do czegoś złego, jest przeciążanie nas dobrymi zajęciami, aby wyparły z naszego życia to, co najważniejsze – spędzanie czasu z Jezusem.
Patrząc wstecz na swoje życie, odkryłem, że wybieganie przed Pana (jak Dawid) prowadzi do rozczarowania; odbieganie od Niego (jak Jonasz) prowadzi do porażki; a bieganie wokół biznesu (jak Marta) prowadzi do wyczerpania.
Rozmyślając o tych trzech postaciach biblijnych, zdałem sobie sprawę, że żadne z nich nie odrzuciło Boga. Nie byli to ludzie niewierzący; nie stracili wiary w Boga; po prostu przestali Go słuchać. Pozwolili, by okoliczności wzbudziły w nich emocje, które zmotywowały ich do działania bez wcześniejszego udania się do Jezusa. Nie był to brak wiary w Boga; był to brak bezustannej, żywej więzi z Bogiem.
Dawid był człowiekiem wierzącym, a wiara natchnęła go do podjęcia wielkiego dzieła dla Pana – jednak nie było to dzieło, którego Bóg od niego oczekiwał. Jonasz wierzył w Boga – wiedział, że Bóg go powołał, jednak nie podobało mu się zadanie, do którego został wezwany. A Marta zajęta była przygotowywaniem posiłku dla Jezusa – nie dlatego, że Go nie kochała i nie ufała Mu, ale właśnie dlatego, że Go bardzo kochała; jednak nie dała Mu okazji, by to On ją karmił swoim chlebem życia.
W życiu każdego z nich były chwile, kiedy ogarniały ich emocje. Dawida motywowała miłość i uwielbienie, Jonasza strach i niezadowolenie, Martę stres i panika. Pozwolili kierować się emocjom, które skłaniały ich do natychmiastowego działania i podejmowania wyboru. Pozwolili emocjom nie tylko pobudzić się, by udać się do Pana po poradę i wskazówki, ale pozwolili, by emocje wprawiły ich w ruch, kierowały przy podejmowaniu decyzji i formułowaniu wniosków. Odkryłem, że wielokrotnie w swoim życiu popełniłem dokładnie ten sam błąd.
I wtedy przypomniał mi się Eliasz. Po odniesieniu wielkiego zwycięstwa na górze Karmel, otrzymał wyrok śmierci od królowej Izabeli, co przyprawiło go o tak wielką trwogę, że przerażony uciekł jak najdalej i ukrył się w jaskini. I właśnie wtedy, gdy znalazł się w stanie najgłębszego przygnębienia i smutku…
(…) potężny i gwałtowny wiatr rozrywał góry i kruszył skały przed PANEM, ale PAN nie był w tym wietrze. Po wietrze było trzęsienie ziemi, ale PAN nie był i w tym trzęsieniu ziemi. Po trzęsieniu ziemi był ogień, ale PAN nie był w ogniu. A po tym ogniu był cichy i delikatny głos. Gdy Eliasz go usłyszał, zasłonił płaszczem swoją twarz, wyszedł i stanął u wejścia do jaskini. (…) (1Królewska 19:11-13, UBG).
Zorientowałem się, że to w chwilach wielkich emocji najbardziej kusi mnie, aby wybiegać przed Boga, odbiegać od Niego, lub też biegać w kółko, ale właśnie w takich momentach muszę pamiętać, że mam się uspokoić i uznać, że to On jest Bogiem (zob. Psalm 46:10). Szczególnie w chwilach wielkich emocji muszę szukać Pana i przed Nim wylewać swoje uczucia. Właśnie wtedy muszę znaleźć to ciche miejsce, w którym będę mógł usłyszeć Boży głos przemawiający do mnie. Gdy emocje są silne, często trudno jest słuchać – wsłuchiwać się w głos Boży.
Tak więc odkryłem, że kiedy emocje rosną, muszę iść do Boga. Muszę Go chwalić, gdy jestem pełen podziwu; wylać przed Nim swoją skargę, kiedy jestem złamany, rozbity czy zraniony; i wołać do Niego o pomoc, kiedy przytłacza mnie ciężar życia. A potem muszę usiąść przy Nim, przebywać w Jego obecności, pozwalając, by Jego ramię mnie otoczyło, aż znajdę zaciszne miejsce, gdzie będę mógł Mu się poddać i usłyszeć cichy, delikatny głos przemawiający do mojego serca.
Odkryłem również, że niewielu chrześcijan faktycznie traci 'wiarę' w Boga – niewielu przestaje wierzyć, że Bóg istnieje, że jest miłością lub że jest potężny, albo że jest Bogiem cudów, zdolnym do wielkich i wspaniałych rzeczy. Nie to jest przedmiotem codziennych zmagań większości chrześcijan. Większość z nas boryka się ze zrozumieniem różnicy pomiędzy ogólną wiarą w Boga a utrzymywaniem codziennej żywej więzi z Nim – aktywnym, osobistym poznaniem Boga, umiejętnością słyszenia Jego cichego głosu wskazującego nam drogę. Dzieje się tak, ponieważ utrzymywanie żywej więzi wymaga codziennego spędzania czasu z Jezusem. Musimy odejść od świata cyfrowego, odłożyć na bok codzienne problemy, przestać 'działać' dla Boga i zacząć 'przebywać' z Bogiem.
Nie bądź więc jak Dawid biegnący przed Panem Bogiem, ani jak Jonasz odbiegający od Boga, ani jak Marta biegająca w kółko; postanów sobie natomiast codziennie spędzać czas z Bogiem, dzieląc się z Nim swoimi myślami, a potem spokojnie staraj się słuchać Jego cichego głosu. Następnie, gdy nie jesteś pewien, jaki obrać kierunek, biegnij do Jezusa i po prostu z Nim przebywaj. Odłóż na bok swój biznes, ekran, wiadomości, problemy i wszystkie stresy, i po prostu spędź trochę czasu przed obliczem Bożym. Proś o Jego obecność, mądrość, kierownictwo, pocieszenie oraz uzdrowienie, a będzie Ci ono dane; staraj się poznać Boga osobiście, intymnie i jak najbliżej, a przekonasz się, że On czekał na Twój powrót do Niego przez całe Twoje życie. Zapukaj do bram nieba, a drzwi do składnicy Bożych błogosławieństw staną przed Tobą otworem.