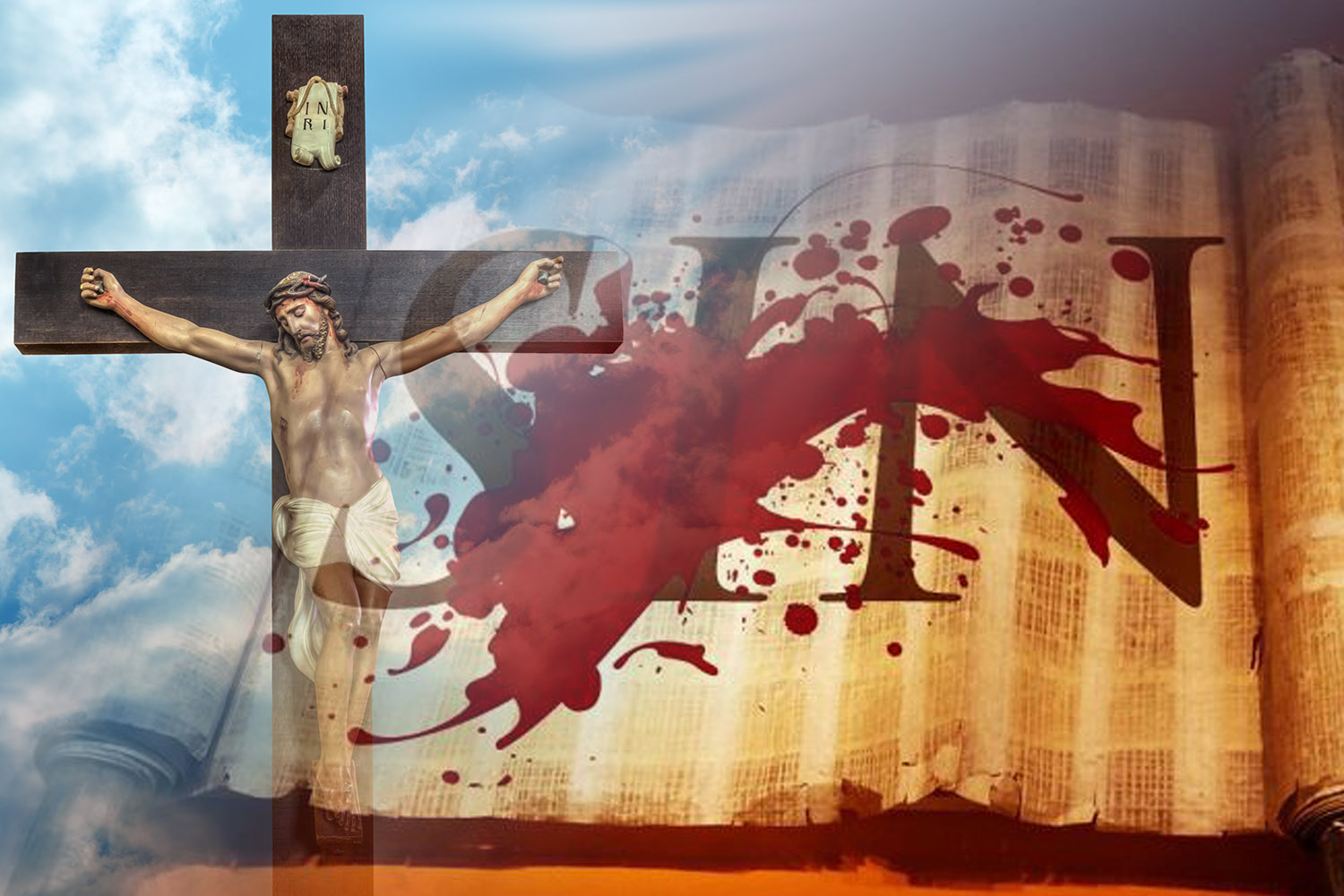 Jezus spłaca nasz dług Bogu
Właśnie znalazłem ten cytat i chciałem zapytać, jak go zrozumieć:
"Sługa, który okradł swego pana, nie miał nic, czym mógłby to zło naprawić. Grzesznik, który okradł Boga z lat służby, nie ma możliwości oddania swego długu. Jezus staje między grzesznikiem a Bogiem, mówiąc: Ja spłacę dług. Zachowajmy grzesznika; będę cierpiał zamiast niego." (Review & Herald, 14 grudnia 1911, ust.16)
Jak mamy to zrozumieć? Wszystko zależy od tego, przez jaką soczewkę patrzymy na 'prawo'.
Jeśli wierzymy, że Boże rządy są takie, jak starorzymskie rządy dyktatorskie, gdzie prawo (nie zawierające samo w sobie żadnych konsekwencji) jest narzucane pod groźbą kary oraz wymaga nadzoru, wówczas czytelnik widzi w powyższym cytacie prawne odpłatności – o których tak naprawdę nie ma tu mowy.
Jeśli jednak zaczniemy od poznania Boga takim, jak objawił Go Jezus – zrozumiemy Jego charakter miłości, zdamy sobie sprawę z tego, że Bóg powołał życie do istnienia na zasadzie protokołów stworzenia, które są wyrazem Jego charakteru miłości – wówczas czytając takie cytaty dochodzimy do zupełnie innych wniosków.
Patrząc przez pryzmat prawa miłości uświadamiamy sobie, że ludzkość została stworzona w kontekście niebiańskiej wojny o charakter Boga. Kiedy Bóg stworzył człowieka, aniołowie już istnieli (zob. Hioba 38:3‑7). Ludzkość została obdarzona życiem, zdolnością do rozmnażania się i władania, jak również światem tętniącym pięknem i życiem. Bóg stworzył rasę ludzką w zaufaniu, że ujawni prawdę o Jego charakterze. Tak samo, jak Bóg Ojciec, Bóg Syn i Duch Święty wchodzą w jedność miłości i stwarzają istoty na swój obraz, tak też ludzkość została stworzona jako mężczyzna i kobieta na obraz Boży, by zjednoczyć się w miłości i dać początek istotom na swój obraz. Jakiej lekcji Adam i Ewa mogliby udzielić, gdyby pozostali lojalni wobec Boga i mieli dzieci w bezgrzesznym świecie? Czy znęcaliby się nad nimi, zdominowali je lub zniewolili? A może raczej w samopoświęceniu chroniliby, wychowywali i kochali je, stając się dla nich błogosławieństwem?
Biblia mówi, że jesteśmy podręcznikiem – teatrem / widowiskiem – dla aniołów (1 Koryntian 4:9). Czego nauczyliby się aniołowie, gdyby Adam i Ewa pozostali wierni Bogu? Obserwując ich życie, powiedzieliby: "Och, teraz rozumiemy. Bóg nie stworzył nas po to, byśmy Mu usługiwali; On sam bezustannie daje z siebie dla naszego dobra i szczęścia!" Kłamstwa szatana wyszłyby na jaw!
Jednak Adam i Ewa zawiedli Boże zaufanie i przedstawili Go w fałszywym świetle. Poprzez swój zły wybór wyrządzili wiele szkody zarówno Świątyni Ducha jak i całemu stworzeniu. Ludzkość nie była w stanie naprawić tych szkód, odwrócić krzywd ani odwołać zniesławienia Bożego charakteru. Tak więc człowiek był winien Bogu dług moralny, dług zaufania, dług miłości, dług zmarnowanych możliwości i środków – a nie dług prawny! Jezus ujawnił prawdę o Bogu, rozwinął w sobie doskonały ludzki charakter, wypełnił cel, w jakim został stworzony Adam – i dzięki temu stworzenie zostanie odnowione, co jest równoznaczne z anulowaniem długu poprzez naprawienie szkód (uleczenie) i spełnienie celu stworzenia człowieka.
Bóg jest wspaniały! Zapraszam Cię, byś zachwycił się pięknem Jego charakteru oraz jeszcze bardziej upodobnił się do Niego!