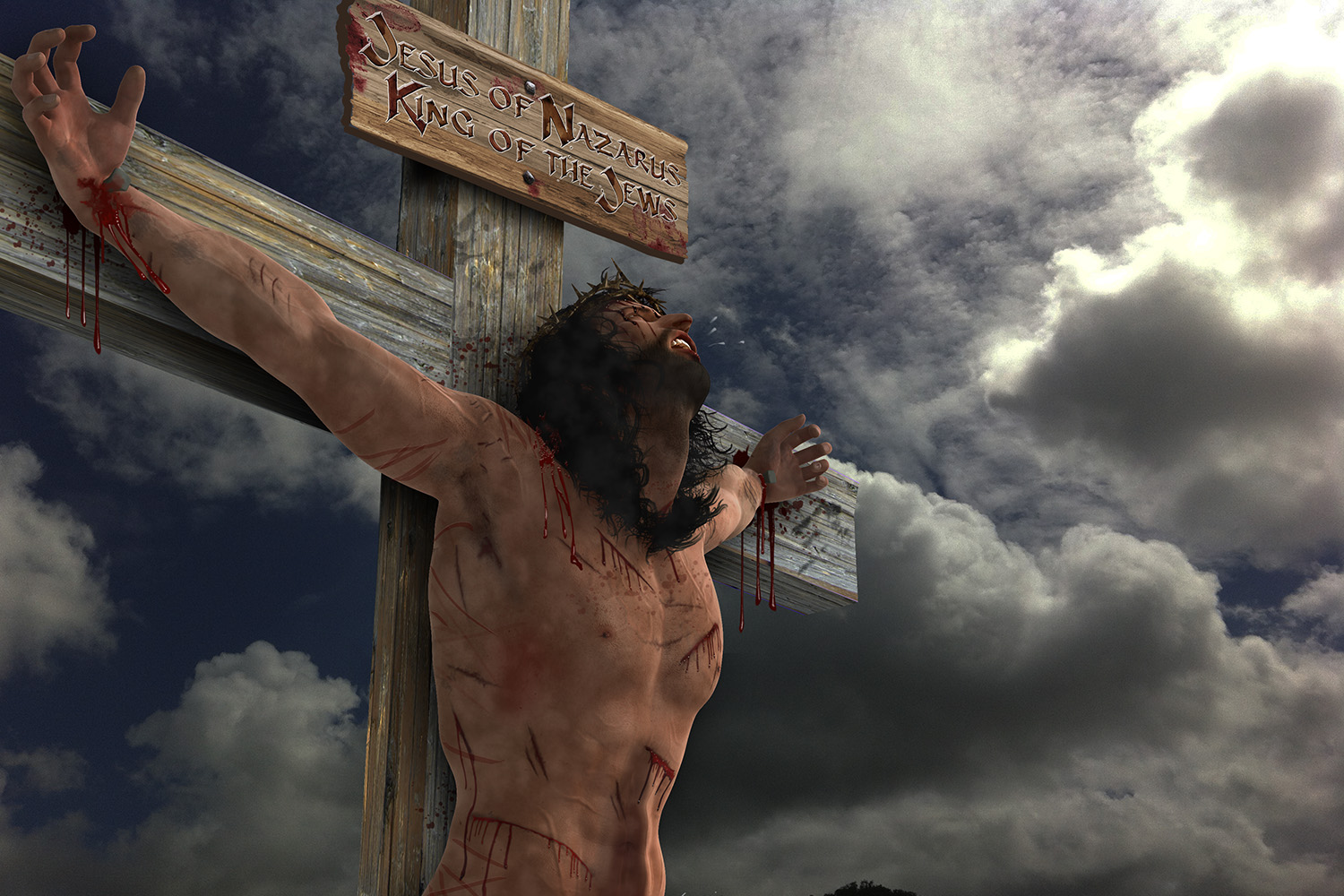 Ludzka Natura Chrystusa
Nigdy nie potrafiłam wytłumaczyć, dlaczego Chrystus musiał umrzeć. Różne podawane przyczyny wydawały mi się bezsensowne: zapłata za grzech, zastępstwo, czy jakiekolwiek inne powody nigdy nie zadowalały mojego intelektu.
Żałuję, że tak późno dowiedziałam się o "uzdrawiającym modelu" zbawienia! Zrozumiałam również, że śmierć Jezusa była nieodzowna, by udoskonalić miłość w ludzkości i byśmy mogli odzyskać pełne zaufanie do Boga. Jaka szkoda, że nie znałam tych prawd wcześniej!
Kiedy studiowałam medycynę w Indiach, koledzy Hindusi zadawali mi wiele pytań na temat śmierci Jezusa, gdyż nie mogli pojąć, dlaczego ktoś uważany za Boga musiał umrzeć. Jestem pewna, że moje wyjaśnienia nigdy nie były przekonywujące.

Ale teraz rozumiem zbawienie w sposób zgodny z Bożą miłością. Czytanie Pana blogów i słuchanie przykładów jest mi niezwykle pomocne, jednak istnieje kilka kwestii, z którymi wciąż się zmagam i chciałabym prosić o wyjaśnienie.

Stwierdził Pan, że Jezus nie posiadał natury Adama przed upadkiem, ani natury Adama po upadku. Taki wniosek wydaje mi się zupełnie logiczny, gdy weźmiemy pod uwagę Jezusa rodziców − grzeszną matkę i Boga Ojca. Ale jak to pogodzić z Listem do Hebrajczyków 2:17, mówiącym: "Zatem musiał pod każdym względem upodobnić się do braci, aby stać się miłosiernym i wiernym arcykapłanem w sprawach Bożych, dla przejednania za winy ludu"? Ponadto, jak zrozumieć List do Rzymian 1:3, który mówi, że Jezus "według cielesnej natury urodził się z nasienia Dawida" oraz werset z Rzymian 8:3, mówiący: "Bóg, posławszy swego Syna w podobieństwie grzesznego ciała…"

Chciałabym podziękować za wspaniałe spostrzeżenia, którymi się Pan dzieli zarówno za pośrednictwem bloga jak i dyskusji na temat Bożego charakteru. Czuję, że wzrastam, kiedy porównuję omawiane tematy z Pismem Świętym. Proszę przekazać moje podziękowania całej klasie za dzielenie się ciekawymi myślami. Cieszy mnie fakt, że wiele prawd, które odkryłam w Biblii, poruszanych jest również w klasie, co pozwala mi stworzyć w umyśle spójną całość. Dziękuję za poświęcenie uwagi mojemu listowi. Trwajcie w służbie naszemu wspaniałemu Bogu.

Z wyrazami poszanowania, Dr P.J.
Dziękuję za wyrazy zachęty oraz za to, że rozpowszechnia Pani w swoim otoczeniu prawdę o Bogu. Dziękuję również, że mam przy tym okazję wyjaśnić swoje myśli na temat ludzkiej natury Jezusa.
Tradycyjnie, w dyskusjach dotyczących natury Chrystusa wyłaniają się dwa poglądy:
1) Jezus miał naturę Adama przed upadkiem w grzech, oraz
2) Jezus miał naturę Adama po upadku w grzech – taką, jak nasza.
Osobiście uważam, że obydwa poglądy są niepoprawne. Zauważmy, że fizyczne ciało Jezusa pod każdym względem było stworzone tak samo jak nasze: Jezus odczuwał zmęczenie, głód, pragnienie; doświadczał fizycznego bólu, potrzebował snu i odpoczynku. W przeciwieństwie do Chrystusa, Adam przed upadkiem nie odczuwał zmęczenia, głodu, cierpienia fizycznego ani bólu. Niektórzy nawet sugerują, że Adam nie potrzebował snu.
Co więcej, upadły człowiek "jest kuszony przez własną pożądliwość, która go pociąga i nęci." (Jakuba 1:14). Adam nie doświadczał tego rodzaju wewnętrznych pożądliwości ani pokus; Chrystus z kolei przyjął na siebie naszą naturę, podlegającą wewnętrznym pokusom. Jezus był "kuszony we wszystkim podobnie jak my, ale bez grzechu." (Hebrajczyków 4:15).
Najbardziej widoczne jest to w Getsemani, kiedy Chrystus doznał potężnych emocji kuszących Go, by chronić się od śmierci krzyżowej i "zachować samego siebie". Jednak w obliczu tych pokus Chrystus przezwyciężył pragnienie zbawienia samego siebie i poświęcił samego siebie w miłości, zgodnie z wolą Ojca.
Dlatego też Chrystus, jako syn Marii, przyjął ludzką naturę poddaną wszelkim samolubnym pokusom, z którymi Adam nigdy się nie zmierzył. Jednak dzięki temu, że ojcem Jezusa był Bóg, Jego umysł pozostawał w doskonałej harmonii z Bożym charakterem miłości. W ludzkim mózgu Jezusa Chrystusa toczyła się najpoważniejsza walka wszechświata: miłość Boża walczyła z nawałem wypaczonych, samolubnych, grzesznych ludzkich żądz. W umyśle Jezusa miłość przezwyciężyła i zniweczyła pragnienie ocalenia samego siebie, toteż Chrystus poświęcił samego siebie z miłości do nas.
Podsumowanie: Adam przed upadkiem w grzech mógł doświadczyć pokusy jedynie z zewnętrznego źródła. Od czasu upadku, ludzie doświadczają pokusy zarówno ze źródła zewnętrznego jak i wewnętrznego. I nie tylko, że doświadczają pokusy z wewnętrznego źródła, ale rodzą się ze zdolnościami umysłowymi nastawionymi na zaspakajanie swojej upadłej, samolubnej natury (Rzymian 8: 5-7). Albo, jak mówi Psalmista, "zostałem zrodzony w nieprawości i w grzechu poczęła mnie moja matka." (Psalm 51:5 UBG). Ale podczas gdy Jezus urodził się z naturą podległą wewnętrznym pokusom – naturą, która może odczuwać strach, niepokój i pragnienie działania w samolubnych celach, to ponieważ Jego ojcem był Bóg, zdolności Jego umysłu były w pełni zgodne z Bożym charakterem miłości. Umysł Jezusa nigdy nie został skalany przez zaspokajanie samolubnych pokus, mimo że doświadczył pełnej mocy takich pokus. Jego charakter rozwinął się w doskonałej w harmonii z Bożym prawem miłości, w obliczu najbardziej intensywnych pokus ludzkiego strachu i emocji, jakich kiedykolwiek doświadczyć można we wszechświecie. Dlatego Jezus nie był dokładnie taki jak Adam przed upadkiem, ani też nie był dokładnie taki jak my, po upadku. Był wyjątkowy, jedyny w swoim rodzaju – Bóg-człowiek, nasz Zbawiciel!
---
Dr Timothy R. Jennings jest lekarzem psychiatrą, psychofarmakologiem, międzynarodowym mówcą, członkiem specjalnym American Psychiatric Association i członkiem Southern Psychiatric Association. Jest prezesem i założycielem Come and Reason Ministries, a także prezesem Southern and Tennessee Psychiatric Associations. Dr Jennings jest autorem wielu książek, w tym: "The God-Shaped Brain", "The God-Shaped Heart", "The Aging Brain", i "Czy to naprawdę może być tak proste?".