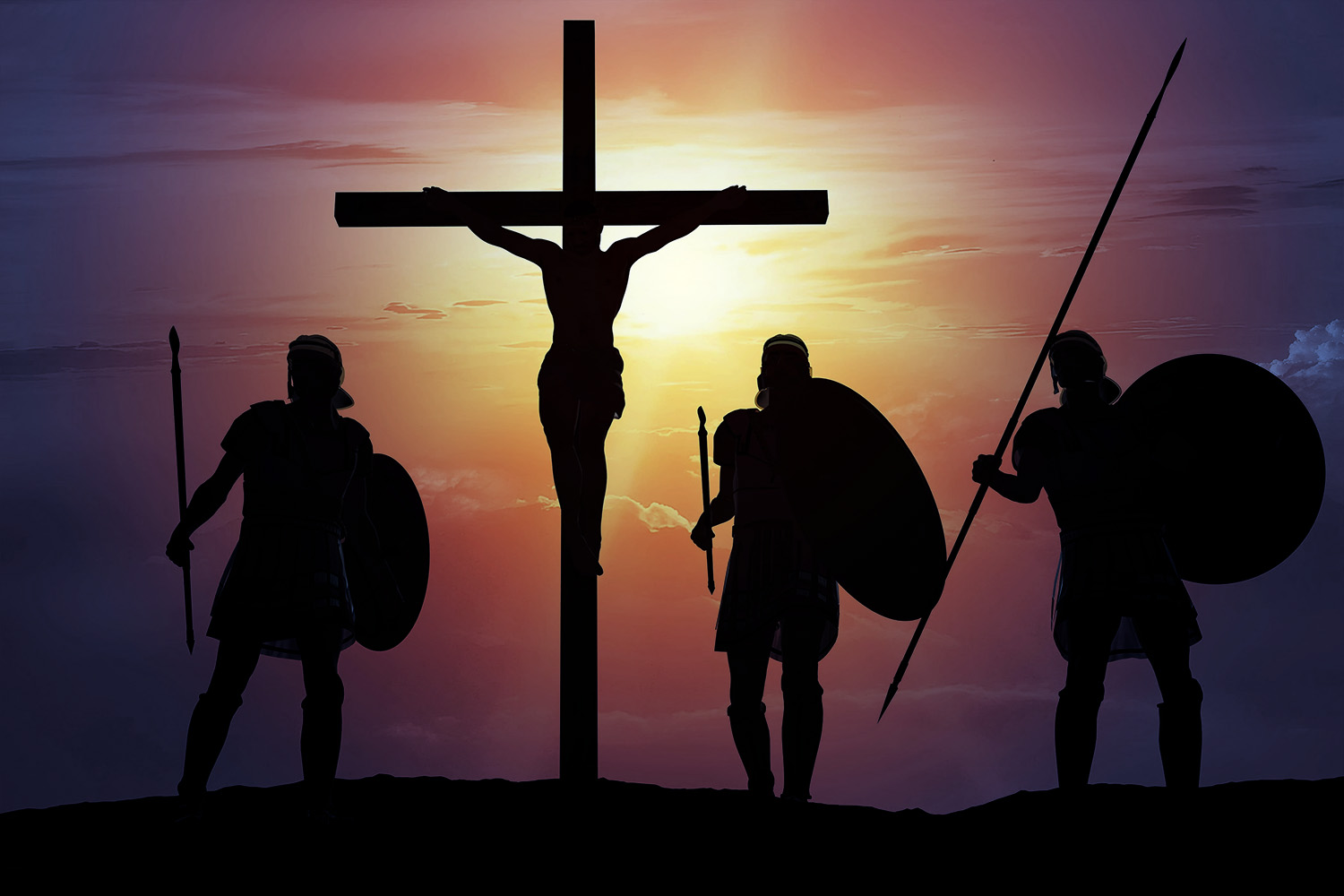 El sacrificio infinito de Cristo
Esta más allá de la comprensión humana describir el sacrificio infinito de Cristo en la salvación de la humanidad. Esta más allá de la mente humana comprender la pérdida, y condescendencia.
Jesucristo es Dios, preexistente, con vida originada en Él mismo, no prestada por nadie ni derivada de su Padre. Él era uno con Dios desde la eternidad:
En el principio ya existía el Verbo, y el Verbo estaba con Dios, y el Verbo era Dios Él estaba con Dios en el principio. (Juan 1:1,2)
Jesús, Dios el hijo es la agencia de la Deidad a través de quien todas las cosas fueron hechas:
porque por medio de él fueron creadas todas las cosas en el cielo y en la tierra, visibles e invisibles, sean tronos, poderes, principados o autoridades: Todo ha sido creado por medio de él y para él. Él es anterior a todas las cosas, y todas las cosas por Él subsisten.. (Colosenses 1:16-18)
Y Dios, como el creador de espacio y tiempo, como sostenedor del Universo, es un ser infinito que existe por afuera y más allá de nuestras limitaciones de tiempo y espacio.
Al único y bendito Soberano, Rey de reyes y Señor de señores, al único inmortal, que vive en luz inaccesible, (1 Timoteo 6:15,16 enfasis mio)
Dios, el Creador infinito, vive en una realidad de luz que es inaccesible para seres finitos. Nosotros no podemos acercarnos, no porque Dios puso alguna regla en observancia que prohibe nuestro asceso o algunas barras de seguridad que nos impiden seguir el camino, pero porque es la realidad: Seres finitos simplemente no pueden asimilar y procesar realidades infinitas – es más allá de nosotros.
Por lo tanto, Dios, quien es amor, y deseando la relación más íntima con su creación, sale de su infinidad e interactua con nosotros en nuestra realidad lineal, en nuestro espacio-tiempo. Jesús es el miembro de la Divinidad que, a través de toda la eternidad, ha estado de intermediario, el enlace entre Dios y sus criaturas inteligentes. Jesús es el mediador – el embajador de Dios – Los pensamientos de Dios hechos audibles y visibles a las mentes infinitas.
Toda la plenitud de la divinidad habita en forma corporal en Cristo; (Colosenses 2:9)
Antes de que Adan pecara, Jesús se manifestaba o aparecía en la forma de sus criaturas creadas, pero Él no habia tomado la naturaleza de sus criaturas. Antes de su encarnación, Jesús retenía todas las prerrogativas y habilidades de la divinidad – se mantenía omnipresente, omnisciente y omnipotente. Jesús tenía en si mismo la habilidad de estar en todos los lugares al mismo tiempo, pero también de estar en todos los tiempos a la vez – significa que Él experimentó la eternidad del pasado y el futuro simultaneamente.
Pero con su encarnación, Jesús no solo apareció como un humano; Él se volvio un humano, fusionando su divinidad con nuestra humanidad.
Porque nos ha nacido un niño, se nos ha concedido un hijo; la soberanía reposará sobre sus hombros, y se le darán estos nombres: Consejero admirable, Dios fuerte, Padre eterno, Príncipe de paz. (Isaias 9:6)
Esto fue una unión permanente. "Porqué de tal manera amó Dios al mundo que dió a su hijo unigénito"(Juan 3:16) Jesús no fue prestado a la raza humana. Jesús fue dado a la raza humana por siempre para ser uno con nosotros – para ser humano por siempre.
La actictud de ustedes debería ser como la de Cristo Jesús:
Quien, siendo por naturaleza Dios, no consideró el ser igual a Dios como algo a qué aferrarse. Por el contrario, se rebajó voluntariamente, tomando la naturaleza de siervo y haciéndose semejante a los seres humanos. Y, al manifestarse como hombre, se humilló a sí mismo y se hizo obediente hasta la muerte, ¡y muerte de cruz!

Por eso Dios lo exaltó hasta lo sumo y le otorgó el nombre que está sobre todo nombre, para que ante el nombre de Jesús se doble toda rodilla en el cielo y en la tierra y debajo de la tierra, y toda lengua confiese que Jesucristo es el Señor, para gloria de Dios Padre.(Filipenses 2:5-12)
Jesús nació en Belén, Él no solamente dejó la infinidad por un poco de tiempo – Él salió de la infinidad por toda la eternidad futura. Jesús en el cielo hoy retiene su humanidad – sin pecado y perfecta – pero todavía restringida por la carne del cuerpo humano. Ahora Jesús envía su representante, el Espíritu Santo, para que haga por Él lo que el solía hacer por Él mismo: Existir en todos los lugares y todos los tiempos.
Pero les digo la verdad: Les conviene que me vaya porque, si no lo hago, el Consolador no vendrá a ustedes; en cambio, si me voy, se lo enviaré a ustedes…..Pero, cuando venga el Espíritu de la verdad, él los guiará a toda la verdad, porque no hablará por su propia cuenta, sino que dirá solo lo que oiga y les anunciará las cosas por venir. Él me glorificará porque tomará de lo mío y se lo dará a conocer a ustedes. Todo cuanto tiene el Padre es mío. Por eso les dije que el Espíritu tomará de lo mío y se lo dará a conocer a ustedes. (Juan 16:7, 13-15 enfasis mio)
Está más allá de las palabras humanas describir el infinito sacrificio de Cristo para la salvación de la humanidad. Está más allá de la mente humana comprender la pérdida, y la condecendencia. Está más allá de nosotros porque somos finitos e incapaces de enterderlo, procesarlo, o apreciar la infinidad totalmente. Podemos escuchar las palabras. Podemos entender el concepto, pero no podemos realmente apreciar la profundidad de este sacrificio.
Solo podemos comtemplar, estudiar, y estrechar nuestro entendimiento, y al hacerlo, creceremos en la apreciación a Dios. Pero este crecimiento, este avance en nuestro conocimiento de lo que Cristo ha hecho, no es ni será completo. Será una experiencia eterna, porque no importa que tanto nos imaginemos, no importa cuanto lo asimilemos, no importa cuanto lo aceptemos, siempre habra más – un almacén infinito de verdad que estará más allá de nuestro actual conocimiento.
A Dios sea la gloria, grandes cosas a hecho Él!
---
Timothy R. Jennings, M.D (doctor médico), es un psiquiatra certificado, con una maestría en psicofarmacología, orador internacional, miembro distinguido de la Asociación Psiquiátrica de América y de la Asociación Psiquiátrica del Sur (Estados Unidos). Es el presidente y fundador del ministerio "Come and Reason" (Ven y razonemos juntos) y ha servido como presidente de la Asociación Psiquiátrica del Sur y Asociación Psiquiátrica de Tennessee. El Doctor Jennings es el autor de varios libros, incluyendo The God-Shaped Brain (El Cerebro moldeado por Dios), The God-Shaped Heart (El Corazón moldeado por Dios), y The Aging Brain (El Cerebro Envejeciendo).