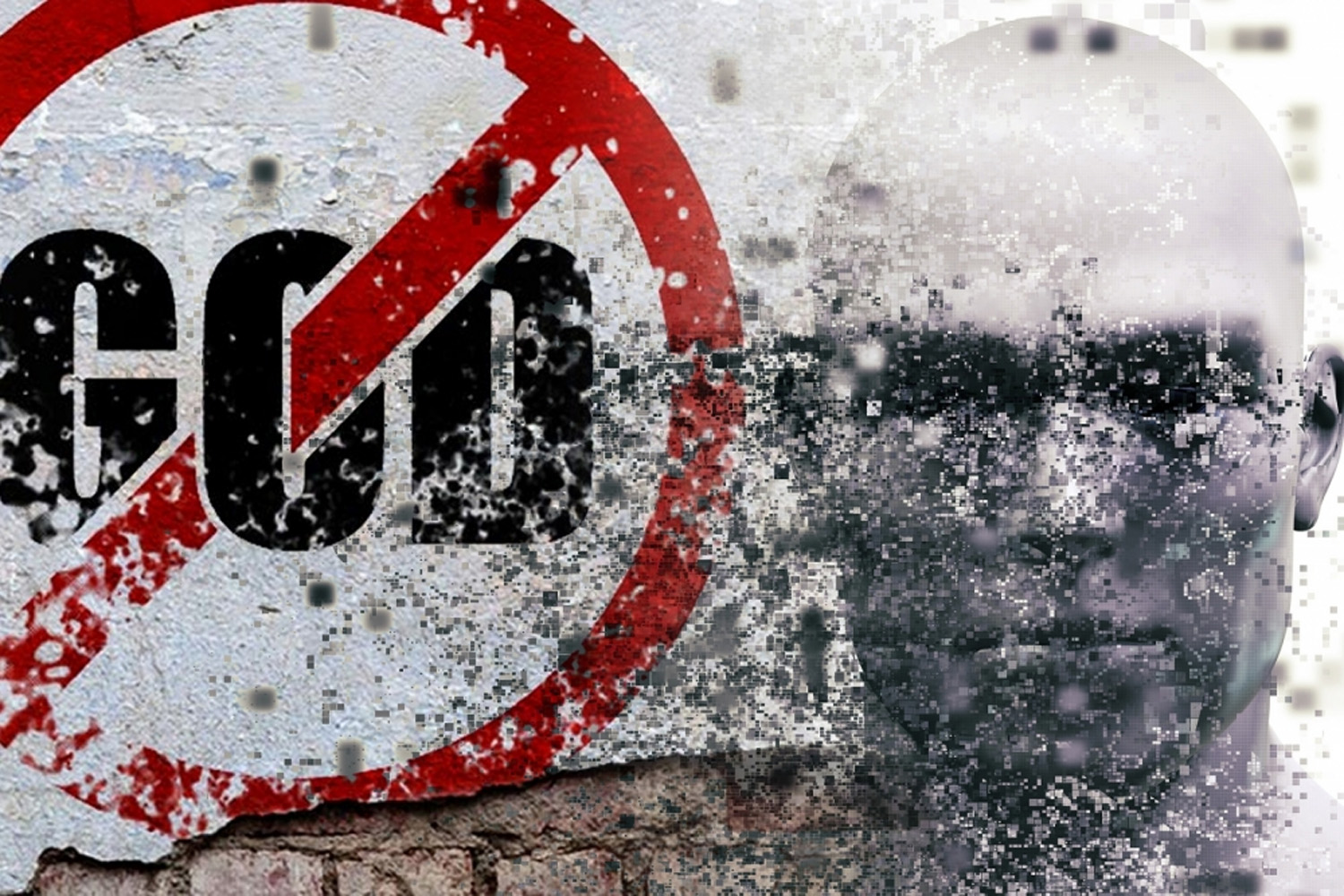 Człowiek 2.0: Powstanie Cyborga — Jak Odciąć Ludzi Od Boga
Istoty ludzkie zostały stworzone na obraz Boga (zob. Ks. Rodzaju 1:26,27), ze zdolnością myślenia, rozumowania i działania. I chociaż swoboda myślenia i dokonywania wyboru jest nieodzownym przymiotem świadomego osobnika stworzonego jako nosiciela obrazu Stwórcy, to zdolność ta nie jest najważniejszym elementem Bożego obrazu. Dobrze wiemy, że szatan również posiada zdolność myślenia, rozumowania i działania, jednak nie objawia już swoją postacią obrazu Boga.
Najważniejszą cechą ukazującą obraz Boga jest miłość! Zostaliśmy stworzeni w miłości, aby kochać, aby być żywymi naczyniami ukształtowanymi jako skarbnice Bożego prawa miłości.
Prawo miłości jest żywym prawem, toteż miłość może funkcjonować jedynie w żywych istotach; nie może być aktywna w kamieniu. Zarówno Adam jak i Ewa zostali stworzeni z tego samego źródłowego materiału, jednak jako dwie oddzielne, indywidualne osoby zjednoczone więzami miłości. Ewa została uformowana z boku Adama, lecz miała swój własny umysł, własną osobowość oraz własne zdolności myślenia i podejmowania decyzji niezależne od Adama. Aby każde z nich mogło odzwierciedlać obraz Boga, musieli zjednoczyć się w miłości – tylko wtedy mogli stać się całością; tylko wtedy Boży plan mógł zostać osiągnięty. Ani Adam ani Ewa na osobności nie byli kompletni. Dopiero wówczas, gdy zjednoczyli się w doskonałej miłości, obraz Boga został w nich w pełni urzeczywistniony – gdyż Bóg jest miłością, a miłość wymaga obopólnego dawania, dzielenia się, zjednoczenia.
Grzech jest łamaniem (przekraczaniem) Bożego prawa miłości. Grzech to samolubstwo, którego rezultatem jest separacja, rozdział, uraz, ból, cierpienie – a ostatecznie śmierć. Gdy tylko Adam i Ewa popełnili grzech, próbowali uciec od Boga, a Adam zaczął obwiniać Ewę. Ich relacje miłości i zaufania zostały uszkodzone.
Kiedy Adam i Ewa zgrzeszyli, ich natura się zmieniła. Nie byli już więcej bezgrzesznymi, świętymi istotami operującymi na zasadach doskonałej, bogobojnej miłości; stali się zalęknionymi, samolubnymi istotami podtrzymywanymi instynktem przetrwania. Bóg dał im zdolność rozmnażania się – tworzenia istot na własny obraz. Kiedy poddali się deprawującemu wpływowi egoizmu, wpłynęło to również na ich dzieci, które naturalnie urodziły się z tą samą śmiertelną chorobą. Każdy z ich potomków przyszedł na świat pełen egoizmu i lęku, poddany kontrolującej go żądzy przetrwania. Dlatego też Biblia mówi, że w nieprawości na świat przyszliśmy, i w grzechu zostaliśmy poczęci (zob. Psalm 51:5). Urodziliśmy się w śmiertelnym stanie, przepełnieni strachem i egoizmem.
Musimy zrozumieć, że Bożą nadrzędną zasadą jest miłość, a grzech jest jej przeciwieństwem. Grzech jest po prostu egoizmem napędzanym poczuciem lęku, które w dzisiejszym świecie manifestuje się zwierzęcym instynktem przetrwania najsilniejszego, zasadą walki o byt – 'zabij lub zostań zabity'.
Plan zbawienia jest planem całkowitego uzdrowienia – usunięcia strachu i samolubstwa z ludzkich serc oraz zapisania Bożego prawa miłości w naszych sercach i umysłach (zob. Hebrajczyków 8:10). Jest to proces odtwarzania w nas obrazu Bożego; uśmiercania własnego 'ja' i narodzenie się do nowego życia, gdzie kochamy Boga i ludzi bardziej niż siebie samych.
Ostateczne posunięcie szatana
Celem szatana jest zniszczenie obrazu Bożego w człowieku i umieszczenie w Jego miejscu własnego obrazu. Szatan pragnie zerwać naszą łączność z Bogiem, zniszczyć nasze zdolności reagowania na oddziaływanie Ducha Bożego – Ducha miłości i prawdy. Innymi słowy, chce napełnić serce ludzkie strachem i egoizmem oraz wyeliminować nabożną, ofiarną miłość. Chce zatwardzić nasze serca i odłączyć nas od uzdrawiającej obecności Boga.
Bóg nie może uzdrowić serc i umysłów poprzez stosowanie zewnętrznej presji, gróźb, lub wymierzanie kar. Aby wyzdrowieć, musimy dobrowolnie zaakceptować prawdę, odzyskać zaufanie do Boga, doświadczyć Bożej miłości i podjąć decyzję poddania Mu się, otworzyć dla Niego serce oraz pokładać w Nim swoją wiarę. Stać się to może jedynie za sprawą Ducha prawdy i miłości, oddziałującego na nasze serca (nasze unikalne emocjonalne więzi, tęsknoty, upodobania, wartości, związki i uczucia) oraz umysły (osobiste przekonania, myśli i światopoglądy). Natomiast platformą, na której działa zarówno serce jak i umysł, jest ludzki mózg.
W procesie myślenia, rozumowania i kształtowania przekonań – kiedy podejmujemy decyzje odnośnie wartości moralnych, obiektu zaufania czy miłości oraz nienawiści (nienawiść do grzechu jest rzeczą jak najbardziej słuszną!) – zmienia się struktura naszego mózgu. Podejmowane przez nas decyzje nie tylko pobudzają tworzenie się różnego rodzaju nowych ścieżek neuronowych, ale także zmieniają cząsteczki subkomórkowe, które tworzą miliardy neuronów wraz z kwadrylionami połączeń dendrytycznych w naszym mózgu. To w tych właśnie cząsteczkach zachodzą procesy kwantowe wykorzystywane przez Boga do oddziaływania na człowieka swoim Duchem, który 'zabiega o nasze względy', przekonuje nas, przyciąga do siebie i daje nam natchnienie. Kiedy postanowimy, że będziemy się skupiać na tym co pobożne, szlachetne i czyste, i jeśli w pełnym zaufaniu i miłości do Boga postanawiamy stosować Jego metody w życiu, nasz mózg podlegnie odnowie, matryca kwantowa zestroi się z Bogiem, i staniemy się bardziej wrażliwi na wpływ Jego Ducha.
Ale kiedy pozwolimy sobie na wypełnianie umysłu wulgarnymi, brutalnymi, zboczonymi, samolubnymi, upodlonymi i świeckimi myślami (w zasadzie całą zawartością mediów), wówczas nasz mózg zmienia się w sposób negatywny, przez co wkraczamy w stan dysharmonii z Duchem Bożym. Powoduje to, że nasza matryca kwantowa staje się mniej wyczulona na prawdę i miłość.
Celem szatana jest oderwanie ludzi od Boga Stwórcy, aby zniszczyć w nas zdolność reakcji na Jego działanie oraz znieczulić nas na obecność Boga. Szatan używa wielu różnych linii ataku do osiągnięcia swego celu.
W przeszłości szatan usiłował odłączyć ludzkość od Boga poprzez wprowadzanie fałszywych religii, bałwochwalstwa, ateizmu i kłamstw na temat Boga, które sprawiły, że ludzie Go nienawidzą i nie ufają Mu, a tym samym zamykają przed Nim serca.
Wróg wykorzystuje nasze grzeszne życie – które, jak mówi Biblia, znieczula sumienie i zatwardza serce – aby zniszczyć naszą łączność z Bogiem. Oznacza to, że z biegiem czasu stajemy się coraz mniej wrażliwi na Jego cichy, łagodny głos. Stajemy się znieczuleni na wpływ Ducha Świętego, i jeśli będziemy trwać w buncie przeciwko Bożym planom na życie, ostatecznie zniszczymy swoje zdolności reagowania na prawdę i miłość.
Obecnie szatan posługuje się jeszcze inną, nowoczesną taktyką zamierzoną na zatwardzanie serc, psucie charakteru, pogłębianie egoizmu i niszczenie naszego wyczulenia na głos Boży, a tym samym robi wszystko, by utwierdzić nas w grzechu i samolubstwie. Jest to współczesna wersja Wieży Babel. Motywacją tego starożytnego ludu budującego wieżę było ocalenie własnego życia, wyniesienie się, zbudowanie własnej drogi do nieba – zupełnie niezależnie od Boga.
Służenie własnym interesom przy użyciu technologii
Dzisiejszą współczesną wersją Wieży Babel jest ta sama, nieuwzględniająca Boga samozachowawcza motywacja służąca własnym interesom, a nazywa się "Człowiek 2.0: Wykorzystanie technologii do wyawansowania ludzi do nowego stanu transludzkiego". Wizją ludzi bezbożnych, którzy wierzą, że powstaliśmy z niższych form życia, jest wykorzystanie technologii do sztucznego usprawnienia umysłów istot ludzkich.
Nic dziwnego, że Google – potęga informacyjna i obliczeniowa – należy do globalnej elity nastawionej na wprowadzenie wymuszonej ewolucji ludzkości, by przekształcić nas w coś, co nie będzie już w pełni człowiekiem.
W 2011 roku Steven Levy w książce In the Plex złożył śmiałe oświadczenie na temat owej firmy: "Od samego początku jej założyciele postrzegali Google jako narzędzie do realizacji marzeń o zastosowaniu sztucznej inteligencji do usprawnienia ludzkości". Naturalnie, osadzenie Kurzweila na stanowisku dyrektora do spraw inżynierii w firmie Google w 2012 roku ma sens. Przez całe lata Kurzweil sterował dialogiem międzykulturowym w kierunku ludzkiej transcendencji używając prowokujących do myślenia książek: The Age of Spiritual Machines [Wiek duchowych urządzeń] i The Singularity is Near: When Humans Transcend Biology [Nadchodzi transformacja: ludzkość przekracza biologię].[1]
Co więcej, Elon Musk, założyciel Tesli i SpaceX, zainwestował miliony dolarów w Neuralink – firmę zajmującą się tworzeniem i rozwojem cybernetyki – czyli wszczepianiem chipów komputerowych do ludzkich mózgów w celu szybszego rozwoju kompetencji człowieka. Na ich stronie internetowej czytamy: "Neuralink jest zespołem wyjątkowo utalentowanych ludzi. Tworzymy przyszłość interfejsów mózgowych: już teraz budujemy urządzenia, które pomogą ludziom cierpiącym na paraliż, oraz zajmujemy się wprowadzaniem nowych technologii, jakie przyczynią się do rozwoju naszych możliwości, naszej społeczności i naszego świata."
Musk i Google nie istnieją w odosobnieniu. Inne firmy również wkładają wiele wysiłku w "ulepszenie" ludzkości. Media Uniwersytetu w Stanford podają raport z przemówienia wygłoszonego przez dyrektora naukowego Instytutu Platypus, Amy Kruse:
"Instytut Platypus jest organizacją badającą neuronaukę stosowaną, która używa najnowocześniejszych odkryć neuronaukowych do wprowadzania praktycznych narzędzi i programów mających na celu usprawnienie ludzkości". Głównym obiektem pracy dr Kruse z Instytutu Platypus jest projekt zatytułowany "Człowiek 2.0" – wielopłaszczyznowa inicjatywa, która pomaga wybranym osobom i zespołom wykorzystać neurotechnologię do generowania istotnych przewag konkurencyjnych. Jej docelowym zamiarem w projekcie Człowiek 2.0 jest stworzenie tętniącego życiem, szeroko rozpowszechnionego przemysłu neurotechnologicznego, który pozwoli ludzkości udoskonalić ludzki mózg, a tym samym ogólny stan człowieka. W owym przemówieniu dr Amy Kruse omawia następujące zagadnienia:
Wizja stworzenia Centaura – gdzie analityczne zdolności ludzkiego mózgu połączone zostaną z komputerowymi, aby stworzyć nowy, supermocny system.
Najbardziej ekscytującym zastosowaniem technologii sztucznej inteligencji nie będzie już wykonywanie analiz 'czarnych skrzynek', ale raczej spełnienie marzenia J.C.R. Licklidera o "Symbiozie zachodzącej pomiędzy człowiekiem a komputerem".[2]
Co się stanie, gdy do ludzkiego mózgu wszczepi się urządzenie cybernetyczne? Obawiam się, że nasze kwantowe połączenia z Bogiem zostaną zerwane, zdolność słyszenia Bożego cichego i łagodnego głosu zostanie znieczulona, a wrażliwość na działanie Ducha Świętego zaniknie. Nie widzę możliwości, by cybernetyczne implanty mózgowe były zdolne odtworzyć w człowieku podobieństwo do Chrystusa, bowiem natura ludzka nie może naprawić się samoistnie. Ludzie nie mogą stworzyć komputerów kierowanych miłością, za to ulepszenie ludzkich zdolności przez technologię jedynie wzmocni egoizm. Jeśli te plany zostaną zrealizowane i wytworzymy ludzkość o lepiej rozwiniętych zdolnościach, niewątpliwie tak zwani 'Ludzie 2.0' będą patrzeć na zwykłych, 'niezaawansowanych' ludzi z takimi samymi uczuciami, jak my patrzymy na neandertalczyków – czyli prymitywnych, niegodnych miłości i mniej rozwiniętych osobników, stojących na drodze do postępu. Tacy 'wyewoluowani' ludzie automatycznie będą działać dla własnego dobra, wykorzystując tym samym bardziej prymitywnych ludzi nie idących z postępem.
Innym pytaniem wartym postawienia jest to, czy takie implanty nie będą wykorzystywane do 'programowania' ludzi, do wywierania na nich wpływu (świadomie lub podświadomie), do zmiany pamięci, zmiany osobowości, nakłaniania do przestępstwa, lub w jakikolwiek inny sposób ograniczania ich wolnej woli. Wierzę, że jest to jak najbardziej prawdopodobne. Bóg nie stworzył zaprogramowanych komputerów, ale wolne, świadome istoty ludzkie kierujące się miłością.
Szatanowi – księciu tego świata – nie zależy na tym, byśmy mieli wolność. Nie zależy mu również na miłości; zależy mu na niewolnikach. Czy jest lepszy sposób na zniewolenie nas niż kuszenie 'owocem' w postaci bardziej zaawansowanej wiedzy, zdolności, doskonałości, oraz zmuszenie nas do umieszczenia w mózgu urządzenia czyniącego nas bardziej podatnych na moce świata a zarazem odcinającego nas od Boga i od zamieszkującego w nas Jego Ducha?
W obecnym okresie historii ludzkości, najważniejszą rzeczą – ważniejszą niż kiedykolwiek przedtem – jest skupienie umysłu na Chrystusie, oderwanie się od rzeczy, które ceni świat, odrzucenie bezbożnych filozofii, oraz codzienne poddawanie serca i umysłu Jezusowi Chrystusowi.
[1]  https://www.forbes.com/sites/cognitiveworld/2018/10/01/human-2-0-is-coming-faster-than-you-think-will-you-evolve-with-the-times/?sh=3461f0644284
[2]  https://mediax.stanford.edu/featured-events/amy-kruse-human-ai/