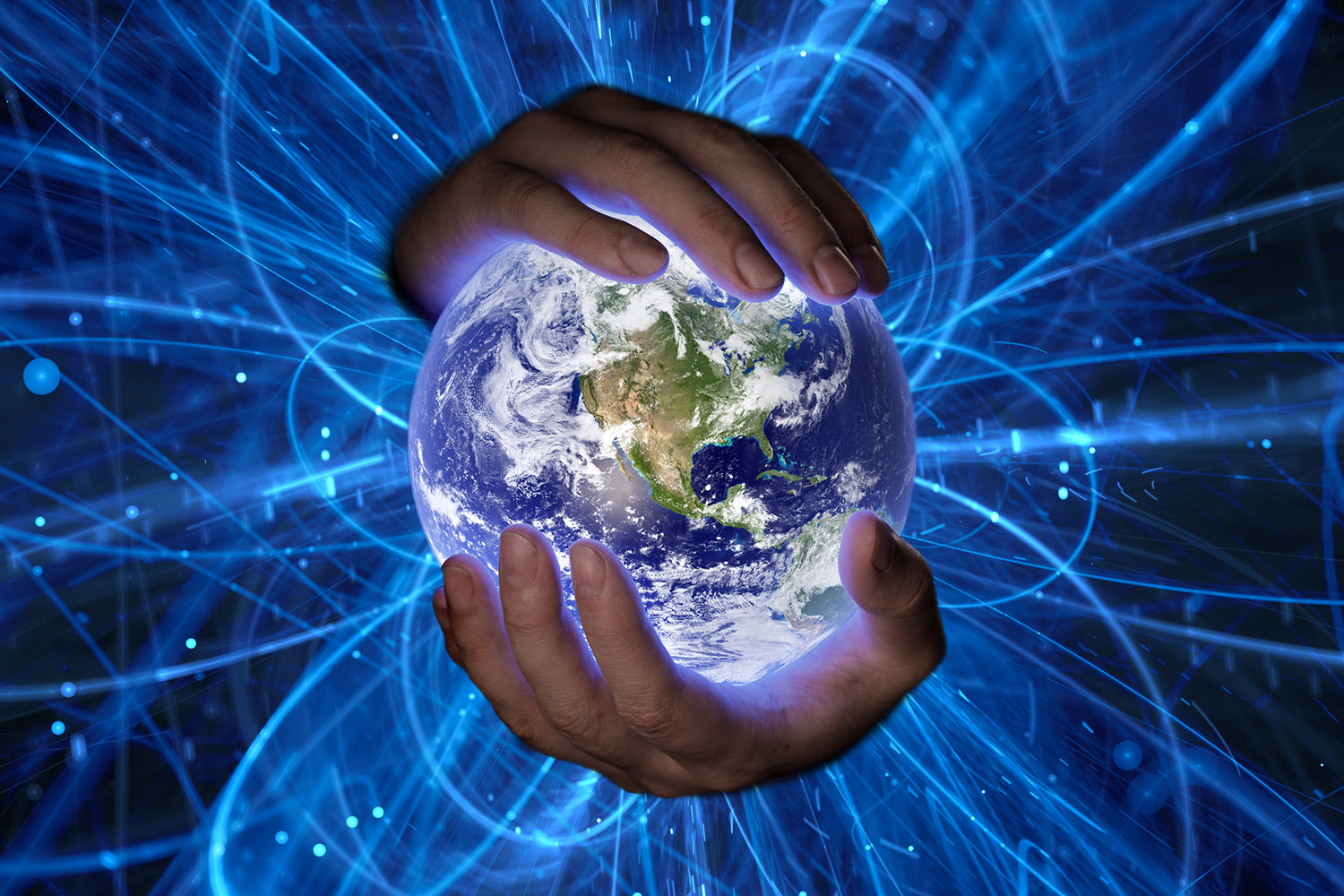 Bóg ma kontrolę – nad czym?
Niedawno na forum (online) zostałem zapytany, czy w obliczu ciągłego konfliktu, bałaganu, niezgody i przestępczości na świecie oraz eschatologicznej paranoi w kościele, byłbym skłonny podtrzymywać opinię, że "Bóg ma wszystko pod kontrolą"?
Niektórzy członkowie forum zaczęli się zastanawiać, czy rzeczywiście "Bóg ma pełną kontrolę" oraz w jaki sposób sugerowanie takiego poglądu może wpłynąć na kogoś, kto stał się ofiarą przestępstwa czy wyzysku. Jak można osobie zgwałconej lub skrzywdzonej w jakiś inny sposób powiedzieć, że "Bóg ma wszystko pod kontrolą" oraz spodziewać się, że nie odrzuci takiego Boga?
Czy więc Bóg ma pełną kontrolę? A jeśli tak, to nad czym?
Kluczem do zrozumienia stwierdzenia "Bóg ma wszystko pod kontrolą" a także zasadniczo każdego zagadnienia teologicznego jest sposób, w jaki rozumiemy Prawo Boże.
Jeśli uważamy, że prawo Boże funkcjonuje tak samo, jak prawa ustalane przez ludzi – przepisy narzucane pod groźbą ukarania przez władzę nadrzędną za ich nieprzestrzeganie – wówczas będziemy postrzegać Boga jako odpowiedzialnego za dosłownie wszystko, co się dzieje na świecie. W rezultacie takiego rozumowania wprowadzana jest fałszywa teologia oraz powstaje wiele błędnych poglądów – takich jak nauczanie, że Bóg jest istotą zadającą ból w przypadku tragedii, np. że Bóg kontroluje osobę molestującą czy znęcającą się nad ludźmi, Bóg sprowadza huragany i trzęsienia ziemi, Bóg zatwardza serca poszczególnych osób, itd.
Ci, co odrzucają Boga wymierzającego kary, ale nie odrzucają koncepcji nałożonego prawa, często akceptują i promują uniwersalizm. Uczą, że "ponieważ Bóg jest miłością, pragnie by wszyscy zostali zbawieni, a mając nad tym całkowitą kontrolę – zbawi każdego". To wypaczenie również wywodzi się z fałszywego poglądu, że Bóg narzuca swoją autokratyczną wolę, aby zachować w swym rządzie 'sprawiedliwość' poprzez swoje odgórnie wprowadzane prawo.
Poziom duchowej dojrzałości (sposobu, w jaki postrzegamy dobro i zło) odgrywa w tym dość ważną rolę, co wyjaśnione jest bliżej w blogu "Siedem poziomów rozwoju moralnego".
Mówiąc po krótce, poziom pierwszy do czwartego to poziomy 'niedojrzałości', gdyż definicja dobra i zła jest tam ustalana na podstawie uczynków, a bezpieczeństwo jednostki polega na przestrzeganiu przepisów. Osoby operujące na tych poziomach czują się bezpiecznie w przekonaniu, że Bóg ma wszystko pod swoją kontrolą, więc przestrzegając właściwych przepisów, nie muszą się obawiać, że popadną w niełaskę. Takie podejście jest jednak zawodne, ponieważ dobrze wiemy z historii, że złe rzeczy zdarzają się również dobrym ludziom, a księga Hioba wyraźnie ukazuje, że nieszczęścia i kataklizmy nie są dziełem Bożym.
Boża kontrola w realu
Prawdę zrozumiemy jedynie wówczas, gdy zaakceptujemy fakt, że ponieważ Bóg jest Stworzycielem, Jego prawa są protokołami, na których zbudowana jest realność, np. prawa fizyki, prawa miłości, prawdy, wolności, wysiłku, prawa zdrowia, moralności, czci/wielbienia i wiele innych. Tego rodzaju prawa tworzą podwalinę realności. Aby uzyskać pełniejsze informacje na temat odmiennych protokołów Kreatora i praw projektowych, przeczytaj blog "Boże prawa projektowe / protokoły kreacji".
W takiej sytuacji możemy śmiało powiedzieć, że 'Bóg ma kontrolę nad tym, co Bóg w rzeczywistości kontroluje' – siebie samego i wszystkie swoje prawa projektowe stworzenia. Bóg podtrzymuje przy życiu realność; Bóg utrzymuje wszechświat funkcjonujący zgodnie z zasadami, protokołami oraz prawami, które Bóg ustanowił.
Jednym z tych praw jest prawo wolności, zapewniające prawdziwą swobodę inteligentnym istotom. Dlaczego jest to istotne? Ponieważ miłość istnieć może jedynie w atmosferze wolności.
W Biblii czytamy, że Bóg zatwardził serce faraona (Wj 4:21; 7:3), chociaż… faraon zatwardził własne serce (Wj 8:15,32). W jaki sposób Bóg zatwardził serce faraona? Poprzez przedstawienie prawdy i pozostawienie mu swobody przyjęcia jej lub też odrzucenia.
Ostateczny efekt – uzdrowienie albo stwardnienie serca – jest całkowicie zależny od tego, czy przyjmiemy prawdę, czy nie. Dokonanie wyboru pomiędzy zaakceptowaniem lub odrzuceniem prawdy, pomiędzy kierowaniem się miłością lub egoizmem, pomiędzy kłamstwem, kradzieżą, oszukiwaniem czy też uczciwością, prawdomównością i lojalnością – zmienia charakter osoby dokonującej wyboru.
Gdyby faraon nie miał ukazanej prawdy oraz wolności jej odrzucenia, jego serce nie stałoby się tak zatwardziałe. Toteż Bóg 'zatwardził serce faraona' przez zastosowanie swojego prawa prawdy i wolności: przedstawił prawdę i pozostawił mu wolność wyboru.
Bóg miał kontrolę nad swoimi prawami, a faraon użył swojej własnej woli do kontrolowania własnych wyborów: poprzez odrzucenie prawdy, zatwardził własne serce.
Tak działa realność i taki jest zasięg Bożej kontroli.
Więc kiedy ktoś Ci powie, że "Bóg ma wszystko pod swoją kontrolą", zastanów się: "Co Bóg w rzeczywistości kontroluje?" – i miej na uwadze, że Bóg kontroluje siebie oraz prawa, na których opiera się realność. Oznacza to, że mamy prawdziwą wolność, ponieważ miłość (pochodząca od Boga) może istnieć jedynie w atmosferze wolności.
Gdyby Bóg uczynił nas wszystkich robotami pozbawionymi własnej woli, zachowywalibyśmy się bezbłędnie, ale nie mielibyśmy w sobie miłości. Bóg wygrać może sprawę jedynie dzięki swoim metodom – prawdzie, miłości oraz wolności. Dlatego też Biblia mówi: "Nie wojskiem ani siłą, ale duchem moim! mówi PAN zastępów." (BJW, Zach 4:6)
Możesz zaufać Bogu, że oczyści świat z trwogi, samolubstwa, grzechu, choroby, bólu, cierpienia i śmierci oraz przywróci Ziemię do stanu doskonałości i wiecznego bezpieczeństwa.
Osiągnie to poprzez zastosowanie prawdy, miłości i wolności. Bóg kontrolujący samego siebie i swoje prawa – a w tym prawo wolności – jest Bogiem, który nigdy nie będzie usiłował kontrolować nikogo.
Właśnie dlatego, gdy Duch dokonuje w naszym życiu dzieła uzdrowienia, ostatnim owocem Ducha jest samokontrola (Gal 5:23). Bóg daje nam całkowitą swobodę kontroli oraz zarządzenia sobą, ponieważ odnowił swoje prawo w naszych sercach i umysłach, a my z kolei odzyskaliśmy zdolność prowadzenia swojego życia w zgodzie z Jego prawami dla życia.
Zapraszam Cię do dostosowania się do Stwórcy oraz poddania się Mu – nie żebyś stał się kontrolowaną przez Niego marionetką, ale abyś stał się przedmiotem Jego uzdrawiającej mocy oraz żył w zgodzie z Jego wspaniałym charakterem miłości.