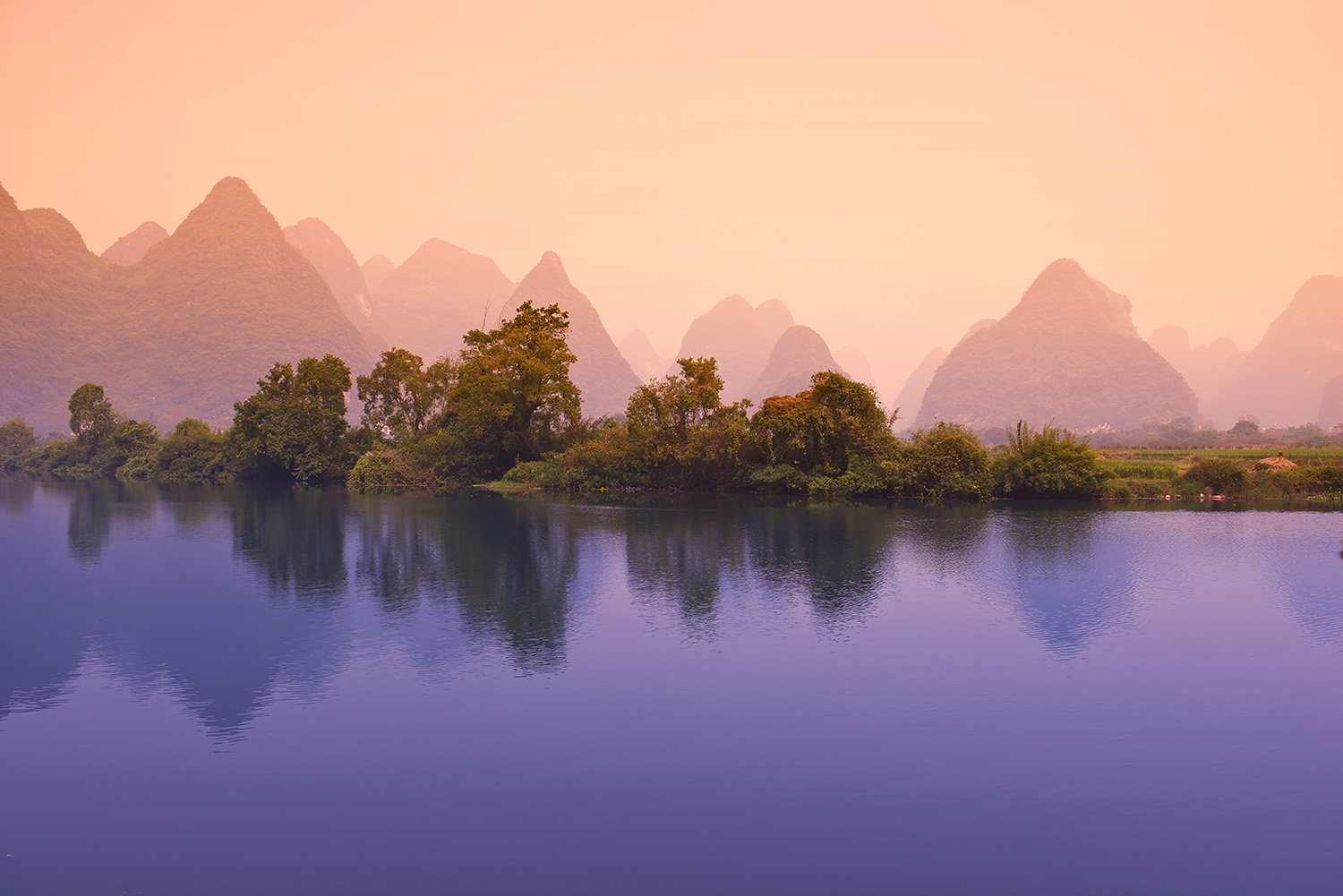 Przebaczenie: jak je rozumieć?
Mam kwestię, która sprawia mi wiele problemów. Czym dokładnie jest 'przebaczenie'? Czytałem wiele o tym, czym ono nie jest. Mam Pana książkę, DVD i płyty CD. Przeczytałem, obejrzałem oraz wysłuchałem ich wiele razy i wciąż mam kłopot z tym pojęciem.
Gdy Chrystus zwrócił się do Ojca: "Przebacz im, bo nie wiedzą, co czynią", o co faktycznie Go prosił? O okazanie łaski? O zaakceptowanie ich takimi, jakimi są? O co? Co oznacza fragment z modlitwy Ojcze Nasz: "I odpuść nam nasze winy, jako i my odpuszczamy naszym winowajcom"? Co właściwie oznacza stwierdzenie: "nic mi nie są winni"? Czy są granice przebaczania, szczególnie, gdy nie ma realnej szansy na pogodzenie? Jak ustosunkować się do dobrych rad ciągle udzielanych przez chrześcijan na temat "przebaczenia" – co dla większości z nich oznacza "pojednanie się"? Czy mam nie chować złości w mym sercu wobec tych, którzy mnie skrzywdzili? Czy też za każdym razem, gdy o nich myślę, mam odczuwać spokój i błogość? Czy to w ogóle jest możliwe w tych czasach? Czego oczekuje się ode mnie w trakcie tego procesu? Byłbym wdzięczny za bardziej szczegółowe wyjaśnienia.    Anonim
Nie tylko Pan zmaga się z kwestią przebaczenia. Przebaczenie jest zupełnie niezgodne z naszą ludzką naturą. Naszą naturalną reakcją na krzywdę jest zemsta – zbyt często ukrywana pod płaszczykiem "sprawiedliwości", szczególnie w kręgach kościelnych lub w gronie wierzących.
Czym zatem jest przebaczenie?
Istnieją dwa aspekty przebaczenia i ludzie często mylą je ze sobą, co prowadzi do podobnych wątpliwości, jak u Pana.
Pierwszy aspekt przebaczenia
Przebaczenie jest procesem uzdrawiania nas samych po zranieniu. Jest to proces, gdzie miłość pokonuje egoizm w sercu osoby pokrzywdzonej; proces zapobiegania rozprzestrzenianiu się grzechu, jak również poszerzania królestwa Bożego, tj. królestwa miłości. Takiego rodzaju przebaczenie ma miejsce jedynie w sercu, umyśle i duszy osoby poszkodowanej. Jeśli będziemy opierać się temu procesowi, to tak jakbyśmy odmawiali założenia szwów na głęboką ranę lub rekonwalescencji po złamaniu nogi.
Gdy przebaczamy sprawcy, to nie powodujemy jego zmiany, natomiast usuwamy ziarno zła zasiane przez niego w naszym sercu, w momencie, gdy zgrzeszył przeciwko nam. Zmiana w krzywdzicielu zajść może nie na skutek naszego przebaczenia, ale poprzez jego własną skruchę oraz pogodzenie się z Bogiem. Może on doświadczyć przemieniającej i uzdrawiającej mocy Bożej w swym życiu, bez względu na to, czy mu przebaczymy, czy nie. Nasze przebaczenie nie ma wpływu na jego los, natomiast ma ogromny wpływ na koleje naszego losu. Dlaczego? Ponieważ, jeśli odmówimy przebaczenia i pozostaniemy pod wpływem urazy, gniewu i goryczy, to nasze serce ulegnie utwardzeniu, a nasz charakter wypaczy się do takiego stopnia, że nie będziemy nadawali się do życia wiecznego. Jedynie poprzez przebaczenie tym, którzy nas skrzywdzili, możemy dalej rozwijać się pod wpływem uzdrawiającej mocy łaski Bożej.
Drugi aspekt przebaczenia
Przebaczenie może także oznaczać cały proces prowadzący do naprawienia sytuacji, w której znajduje się sprawca. Gdy mówimy, że ktoś dostępuje przebaczenia, może to odnosić się do stanu serca sprawcy albo do całego zaistniałego zbiegu okoliczności. Jezus przebaczył tym, którzy go krzyżowali. W tym przypadku akt przebaczenia dotyczył jedynie postawy, jaką przyjęło serce Chrystusa wobec oprawców. Nie miało to jednak najmniejszego wpływu na stan krzyżujących Go ludzi, którzy nigdy nie doznali skruchy (czyli odwrócenia się od grzechu), toteż pozostając niegodnymi zaufania, uparcie trwali w opozycji do Jezusa. Ich serca pozostały przepełnione nieufnością, więc nie mogło nastąpić ich pogodzenie z Bogiem. Dlatego też, pomimo faktu, że Jezus im przebaczył w swym sercu, oni nie otworzyli swoich serc, by przyjąć to przebaczenie, a tym samym pozostali w stanie nieprzebaczenia.
Gdy Jezus zwrócił się do Ojca: "Przebacz im, gdyż nie wiedzą, co czynią", nie prosił Go o dokonanie aktu przebaczenia wobec nich, a jedynie wyjawił stan serca Boga Ojca. Jezus ukazał, jakie było nastawienie serc wszystkich Osób Trójjedynego Boga wobec nas, gdyż cała rasa ludzka sprzeciwiła się Bogu.
"Rzekł więc do nich Jezus: Gdy wywyższycie Syna Człowieczego, wtedy poznacie, że JA JESTEM i że Ja nic od siebie nie czynię, ale że to mówię, czego Mnie Ojciec nauczył… Nie mówiłem bowiem sam od siebie, ale Ten, który Mnie posłał, Ojciec, On Mi nakazał, co mam powiedzieć i oznajmić." (BT, J 8,28; 12,49).
Przemawiając w ten sposób z krzyża, Jezus ukazywał stan serca Boga, aby wszyscy poznali, jakie jest Jego nastawienie wobec grzeszników. Przez to wszyscy grzesznicy mają stuprocentową pewność, że serce Boga jest przepełnione przebaczeniem. Ci, którzy ukrzyżowali Jezusa, nie wiedzieli co robią, ponieważ myśleli, że mordują człowieka, a w rzeczywistości zamykali swe serca przed jedynym Źródłem życia, niszcząc, tym samym, swe dusze. Tak więc, mimo iż serce Boga było niezmiennie przepełnione przebaczeniem, oni zamknęli swoje serca, przez co nie skorzystali z darmo ofiarowanego przebaczenia, toteż pozostawili się w stanie nieprzebaczenia i niepojednania.
Część Modlitwy Pańskiej mówiąca o przebaczeniu: "Przebacz nam nasze winy jako i my odpuszczamy naszym winowajcom" oznacza, że odmawiając przebaczenia innym, demonstrujemy, że nasze serce delektuje się nienawiścią, zemstą i egoizmem, a zarazem odrzuca miłość, litość i łaskę. W ten sam sposób, gdy odmawiamy przebaczenia innym, dajemy dowód, że nasze własne serce jest niezregenerowane. Poprzez odmowę przebaczenia innym, zamykamy drogę przepływu Jego łaski do naszego własnego serca i umysłu, przez co odcinamy się od zaznania Jego regenerującej mocy, a tym samym pozostawiamy samych siebie w stanie 'nieprzebaczenia'. To samo stało się udziałem tych, którzy ukrzyżowali Chrystusa – mimo że serce Boga było pełne przebaczenia.
Granice ustanawiamy w zależności od poziomu zaufania, jakim obdarzamy drugą osobę. Możemy zatem przebaczyć komuś, ale nadal mu nie ufać, ponieważ nie zaznał odmiany, toteż pozostaje niegodny zaufania. A ponieważ mu nie ufamy, nie może dojść do pojednania.
Dokładnie tak samo będzie pomiędzy Bogiem i niezbawionymi ludźmi przy powrocie Jezusa. Boże serce nadal będzie biło dla nich, będzie kochające i wybaczy im wszystko, lecz straceni (niezbawieni) będą tak utwierdzeni w swym egoizmie i nienawiści do Boga, że nie potrafiliby się dostosować do życia w niebie, toteż oddzielą się na wieczność barierą bezpowrotnej śmierci.
Jeśli nadal odczuwamy w swym sercu wrogie uczucia wobec innych, jest to dowodem, że wciąż potrzebujemy leczenia. Jeśli wrogie uczucia ustąpią miejsca miłości wobec naszych nieprzyjaciół, to oznacza, że robimy postępy w nabywaniu współczucia, miłosierdzia i smutku wobec nich, ponieważ w pełni sobie uświadamiamy, że ich wypaczony styl życia niszczy ich dusze i dyskwalifikuje ich przed wejściem do nieba. Im bardziej zbliżamy się do Jezusa, tym lepiej widzimy rzeczywistość z niebiańskiej perspektywy, a z tej perspektywy nie możemy nienawidzić swoich wrogów, lecz będziemy im współczuć. To właśnie wyraził Jezus, mówiąc: "Oni nie wiedzą, co czynią".
Każdym aktem grzechu, my(!):
uszkadzamy swój umysł;
blokujemy swoje sumienie [zupełnie tak, jak przypalając ranę żywym ogniem zamykamy ją przed wniknięciem zarazków];
wykoślawiamy własny rozsądek;
upadlamy własną duszę.
Bez pogodzenia się z Bogiem, powyżej opisane zniszczenia, których stale doznajemy, są równoważne śmiertelnej, nieuleczalnej chorobie. Pewnego dnia, cierpiący na tę chorobę, w pełni uświadomią sobie ciężar i zasięg własnych wyborów życiowych, i uznają samych siebie za stojących poza możliwością zbawienia, wybierając wieczny niebyt.
Podsumowując – przebaczenie to proces otworzenia się na wpływ Bożej prawdy i miłości, przyjęcie ich do serca oraz przyzwolenie, by ta miłość uzdrowiła i przeobraziła Cię do tego stopnia, że zupełnie pozbędziesz się żądzy odpłaty i zemsty na tych, którzy Cię skrzywdzili.
Tym samym:
pozostawiamy naszego oprawcę wolnym (uwalniamy go) z naszego serca;
pozwalamy mu zebrać konsekwencje jego własnych wyborów;
obdarzamy go łaską, która ma dalsze leczące własności dla nas(!) oraz naszych rodzin i społeczności.
Nie darz ufnością ludzi niegodnych Twojego zaufania, jednak nie gardź nimi i pozbądź się nienawiści do nich; obdarz ich współczuciem i wyrozumiałością, wiedząc, że zgubny kurs, który obrali, prowadzi do wyniszczenia ich własnych dusz.
Tłumaczenie: Gregory Tomaszewski