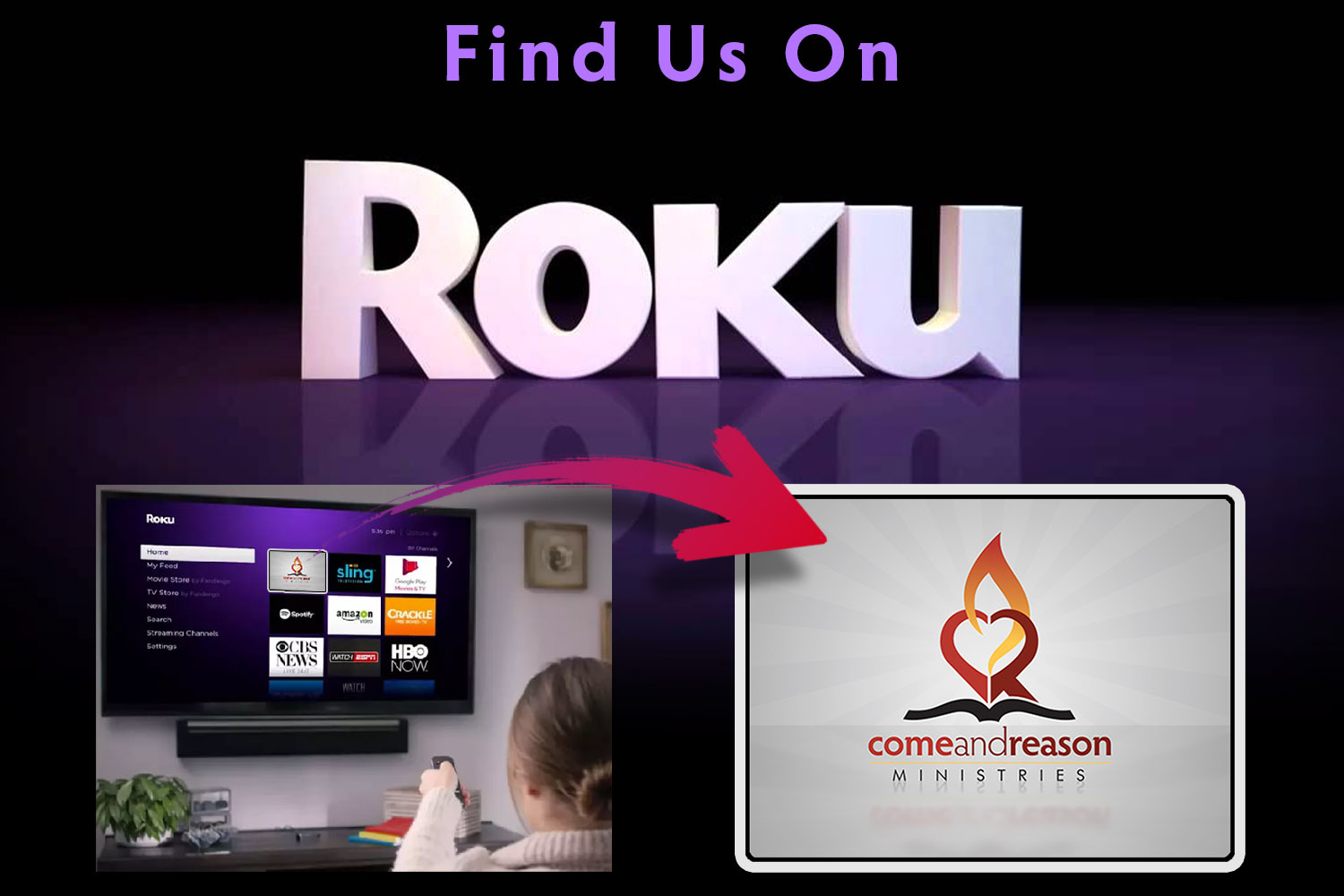 Find Us On Roku!
After we moved all of our YouTube video content on to Odysee, we discovered they met Roku's requirement that all videos files be directly accessible on a Content Distribution Network (CDN). All video platforms are CDNs, but Odysee gives us that direct link to our video files. So, we dove head first into the innards of Roku Direct Publishing and create our very own Roku channel! It features the current year's worth of our bible study classes and Questions & Answers, five of our most popular seminar videos for on-demand viewing, and additional, special content.
Do you have a Roku device or Roku-enabled smart TV and want to view our 'episodes' on the big screen? Then simply type "come and reason" in the the Roku Search and Add our channel to your home page. Don't be confused. This in ONLY for Roku DEVICES, not the Roku Channel APP!
Sorry, we cannot offer Live Streams, because Roku requires a 24/7 continuous feed for that feature to work in the programming environment we're using. Maybe someday we'll have a 24/7 "tv station" playing programmed content.