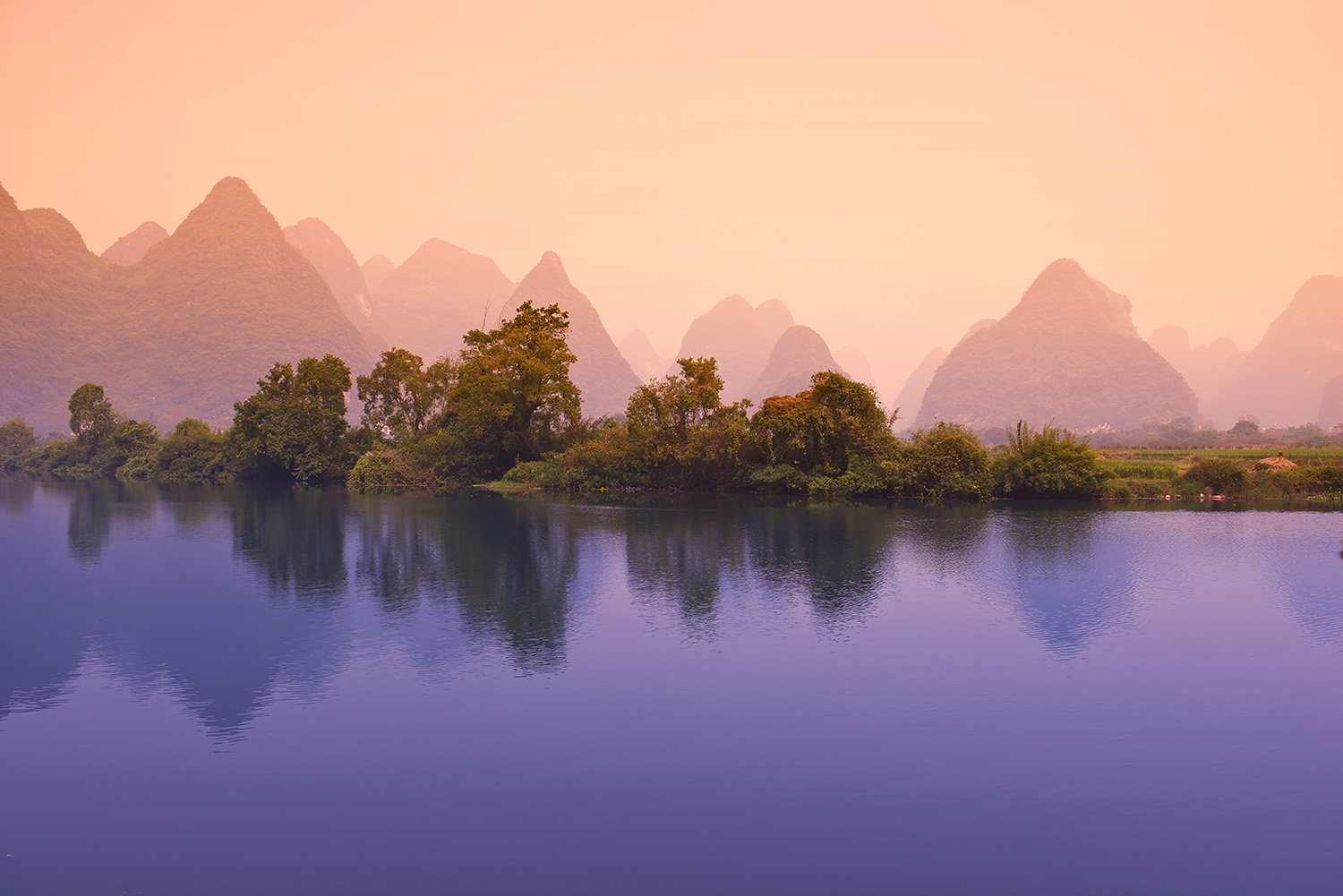 Pewność zbawienia
Moje pytanie dotyczy pewności zbawienia. Opierając się na Waszym modelu zbawienia – w przeciwieństwie do powszechnego lub tradycyjnego poglądu na zbawienie będącego aktem prawnym – KIEDY można otrzymać pewność zbawienia?
Powszechnie mówi się, że człowiek dostępuje zbawienia w momencie, kiedy przez wiarę przyjmuje Jezusa. Nazywamy to 'usprawiedliwieniem przez wiarę'. W tym samym momencie otrzymuje się zapewnienie zbawienia, a przypadek łotra na krzyżu jest zwykle używany jako dowód na poparcie tego poglądu. Pewność zbawienia jest podtrzymywana dzięki procesowi uświęcenia, który się zaczyna w tym samym czasie i trwa aż do przyjścia Jezusa – oczywiście tylko wtedy, gdy 'pozostaje się w Chrystusie' lub 'utrzymuje się zbawczą relację z Jezusem'.

Wasz model skupia się raczej na uzdrowieniu naszego grzesznego / śmiertelnego stanu, przywracaniu nas do Bożego pierwotnego planu na życie – kręgu miłości – co ma dla mnie wiele sensu, zwłaszcza gdy ktoś rozumie grzech i prawo w ten sam sposób jak Wy. Opierając się na Waszym modelu – kiedy osiąga się punkt pewności zbawienia? Czy w Waszym modelu jest coś takiego jak 'usprawiedliwienie'?

Dziękuję za cotygodniowe stadium biblijne. Pomogło mi to dostrzec prawdziwie kochającego Boga, który nie zsyła na nas 'wyroków'.

Bardzo sobie cenię Waszą działalność. –JH, Australia
Dziękuję za tak świetne pytanie, z którym boryka się wielu ludzi niezależnie od tego, jakim 'modelem' się posługują.
W naszym modelu 'pewność' zbawienia otrzymuje się wtedy, kiedy 'zaufa się Jezusowi i powierzy się Mu swoje życie' – to wszystko! Kiedy zaufamy Jezusowi, wówczas On, nasz wielki Niebiański Lekarz, doskonale nas uzdrowi i odnowi – dlatego też pokładamy swoją pewność w Jezusie, a nie w samym sobie lub w swojej przyszłości.
"A to jest życie wieczne, aby poznali ciebie, jedynego prawdziwego Boga i tego, którego posłałeś, Jezusa Chrystusa" (Ew. Jana 17: 3). Kiedy 'poznamy' Boga (takiego, jak objawił Go Jezus) i zaufamy Mu, wówczas mamy pewność / wiarę / ufność, że Jezus nas 'zbawi' (uratuje)! Nasza pewność czy zaufanie (podobnie jak w przypadku złodzieja na krzyżu) leży w naszym Zbawicielu, a nie w legalnej / prawnej zapłacie.
Wyobraź sobie, Czytelniku, że jesteś śmiertelnie chory. Jeśli Twój lekarz ma lek, który wyleczyć Cię może w 100%, to co jest warunkiem uzyskania 'pewności wyleczenia / zbawienia / uratowania'? Czy nie musisz mieć zaufania do lekarza? Kiedy zaufasz lekarzowi, pozwolisz mu się leczyć, będziesz postępować zgodnie z jego zaleceniami i poddasz się jego kuracji, wówczas pozytywny wynik jest zapewniony. Ale jeśli nie ufasz lekarzowi, wówczas nie pozwolisz mu się leczyć, nie będziesz przestrzegać jego zaleceń – i nie wyzdrowiejesz.
Podobnie jest z naszym wiecznym zbawieniem. Jeśli zaufamy Jezusowi, to nas doskonale uzdrowi. Pewność zbawienia znajdujemy w tej właśnie ufnej relacji z Chrystusem. W chwili, gdy Mu zaufamy i oddamy Mu swoje życie, mamy Jego zapewnienie, że nas zbawi. Ale jeśli Mu nie zaufamy a zamiast tego pokładamy swoją ufność w 'prawnej / legalnej zapłacie' lub w rytuałach, obrzędach czy sakramentach, wówczas nie mamy żadnej pewności, ponieważ tego rodzaju rzeczy nie stanowią kuracji / lekarstwa na grzeszność. Jedynie ci, którzy doświadczą odnawiającej, regenerującej obecności Ducha Świętego, doświadczą przemiany serca i umysłu – prawdziwego uzdrowienia, prawdziwego zbawienia!
Rozważmy teraz tradycyjny pogląd opisany powyżej. Słowo 'zbawienie' pochodzi od rdzenia 'salvo', z którego wywodzą się słowa: 'maść' (lecznicza) oraz 'ratować / ocalić' (reperacja / odnawianie / renowacja czegoś zepsutego). Zbawienie jest właśnie tego rodzaju procesem uzdrawiania, odnawiania i regeneracji, a nie aktem prawnym. Jednak Bóg jako łaskawy, kochający i wyrozumiały ojciec usiłujący wznieść nas na wyższy poziom, byśmy mogli znaleźć się tam, gdzie powinniśmy być wedle Jego zamierzenia, zniża się do naszego poziomu i przemawia do nas w języku, który potrafimy zrozumieć. W przeszłości zdarzało się, że Bóg używał prawniczego języka. Na górze Synaj Bóg pragnął przyjaźni i miłości swojego ludu, ale jedynym sposobem dotarcia do niego był grzmot i prawo, więc użył grzmotu i prawa, by każdy mógł Go usłyszeć. Podobnie jak rodzic ustanawia 'prawa', by chronić swoje niedojrzałe dzieci przed niebezpieczeństwem palenia czy narkotyków, tak Bóg dał 'prawne przepisy', by chronić swoje niedojrzałe dzieci przed samo-zniszczeniem – wystarczająco długo, by mogły dorosnąć, zaufać Mu i pozwolić się uzdrowić. Niestety, niektórzy ludzie nigdy nie dorastają.
Wielu jednak nie zrozumiało zamiarów Boga, toteż stworzyli całą prawną teorię zbawienia. Model zastępstwa karnego (pozornie oferujący pewność zbawienia) jest zbudowany na nieufności wobec Boga. W tym tradycyjnym modelu pewność zbawienia tkwi w 'zapłacie', ponieważ Bóg jest postrzegany jako istota sroga, surowa i 'sprawiedliwa', która wymaga przebłagania, i do której w rzeczywistości nie ma się zaufania. Dlatego trzeba powoływać się na 'krew Jezusa' jako 'prawną przepustkę' do zbawienia, oraz mieć zapewnienie, że Chrystus 'wstawia się' swoją krwią do Ojca na konto grzesznika. Taki model, w którym uważa się, że zbawienie jest legalną zapłatą dokonaną przez jednego członka Trójjedynego Bóstwa w celu zaspokojenia innego członka Bóstwa (Ojca) albo samego prawa wywodzi się z pogaństwa, gdzie gniewne i obrażone bóstwa zaspokaja się 'zapłatą' w celu uzyskania 'przebaczenia'. Niestety, chrześcijaństwo pozwoliło zainfekować się tym pogańskim poglądem i naucza pogańskiego podejścia zarówno do Boga jak i do pojednania (nazywając 'pojednanie' 'odkupieniem').
'Usprawiedliwienie' [ang. justification – justowanie] jest równoznaczne z 'naprawieniem' lub 'wyrównaniem'. Czy kiedykolwiek 'justowałeś' marginesy na stronicy tekstu? Jeśli masz edytor tekstu na swoim komputerze, to znajdziesz tam polecenie, które pozwala 'justować' marginesy. Co się dzieje po wykonaniu tego polecenia? Czy 'prawnie wybaczasz' marginesom? Czy raczej wyrównujesz je, przyprowadzasz nieuporządkowane marginesy do porządku, wyprostowujesz je i sprowadzasz do poprawnego, właściwego stanu?
Gdy pierwszy człowiek [Adam] zgrzeszył, co uległo zmianie i co wymagało naprawy? Czy Bóg w jakiś sposób się zmienił i Chrystus musiał umrzeć by naprawić Ojca za pomocą swojej krwi? A może to raczej ludzkość została zmieniona i Chrystus musiał przyjść, aby ponownie doprowadzić ją do poprawnych relacji z Bogiem? Kiedy Bóg Stworzyciel nas 'usprawiedliwia' [justuje], oznacza to, że nas ustawia 'poprawnie / właściwie' względem siebie. On nas 'usprawiedliwia' [przywraca do prawości]! (Rzymian 8:31‑34). To 'usprawiedliwienie' [przywrócenie do prawości] rodzaju ludzkiego dokonało się w osobie Jezusa Chrystusa, który stał się w pełni człowiekiem (członkiem naszej rasy), okrył swoją Boskość naszym człowieczeństwem, prowadził doskonałe życie w miłości oraz zniszczył infekcję grzechu, 'usprawiedliwiając' [przywracając do prawości] rasę ludzką. Odtworzył, odnowił, uzdrowił, oczyścił, naprawił, usprawiedliwił i uszlachetnił gatunek ludzki poprzez swoje zwycięskie życie, śmierć i zmartwychwstanie! To w Bogu-człowieku (Jezusie) rasa / gatunek ludzki został uzdrowiony, naprawiony, odnowiony, usprawiedliwiony, odtworzony, justowany, odrodzony – przywrócony do Bożego pierwotnego ideału dla ludzkości!
Kiedy jako jednostki dostrzegamy wszystko, co Jezus objawił nam na temat Ojca i zaczynamy Go darzyć zaufaniem, wówczas otwieramy przed Nim serce i indywidualnie stajemy się 'naprawieni' lub 'usprawiedliwieni' w naszej relacji z Bogiem. Następnie, za sprawą Ducha Świętego, otrzymujemy 'transfuzję' podobieństwa do Chrystusa! Duch Święty bierze to, co osiągnął Chrystus i odtwarza w nas. Jego zwycięstwo nad złem, Jego doskonały, prawy charakter miłości jest wlewany do naszych serc i stajemy się tacy jak On. Nasze myśli są doprowadzane do harmonii z Jego myślami, nasze pragnienia stają się zgodne z Jego pragnieniami, nasz charakter się odnawia na Jego podobieństwo, nasze motywy zostają oczyszczone, abyśmy mogli upodobnić się do Niego. Żyjemy życiem Chrystusowym, ponieważ "żyję już nie ja – grzeszny, samolubny ja – ale żyje we mnie Chrystus", kochający wszystkich ludzi! Jedynie dzięki Jezusowi jest to możliwe. Tylko w relacji z Nim, opartej na zaufaniu, możemy kiedykolwiek zostać usprawiedliwieni lub naprawieni, ponieważ tylko przez Jezusa możemy poznać prawdę o Bogu, która wytwarza w nas ufność; a następnie, ufając Mu, możemy doznać 'transfuzji' Jego charakteru miłości, co przywróci nas do Bożego pierwotnego ideału dla człowieka!
Oby się to w nas dokonało!