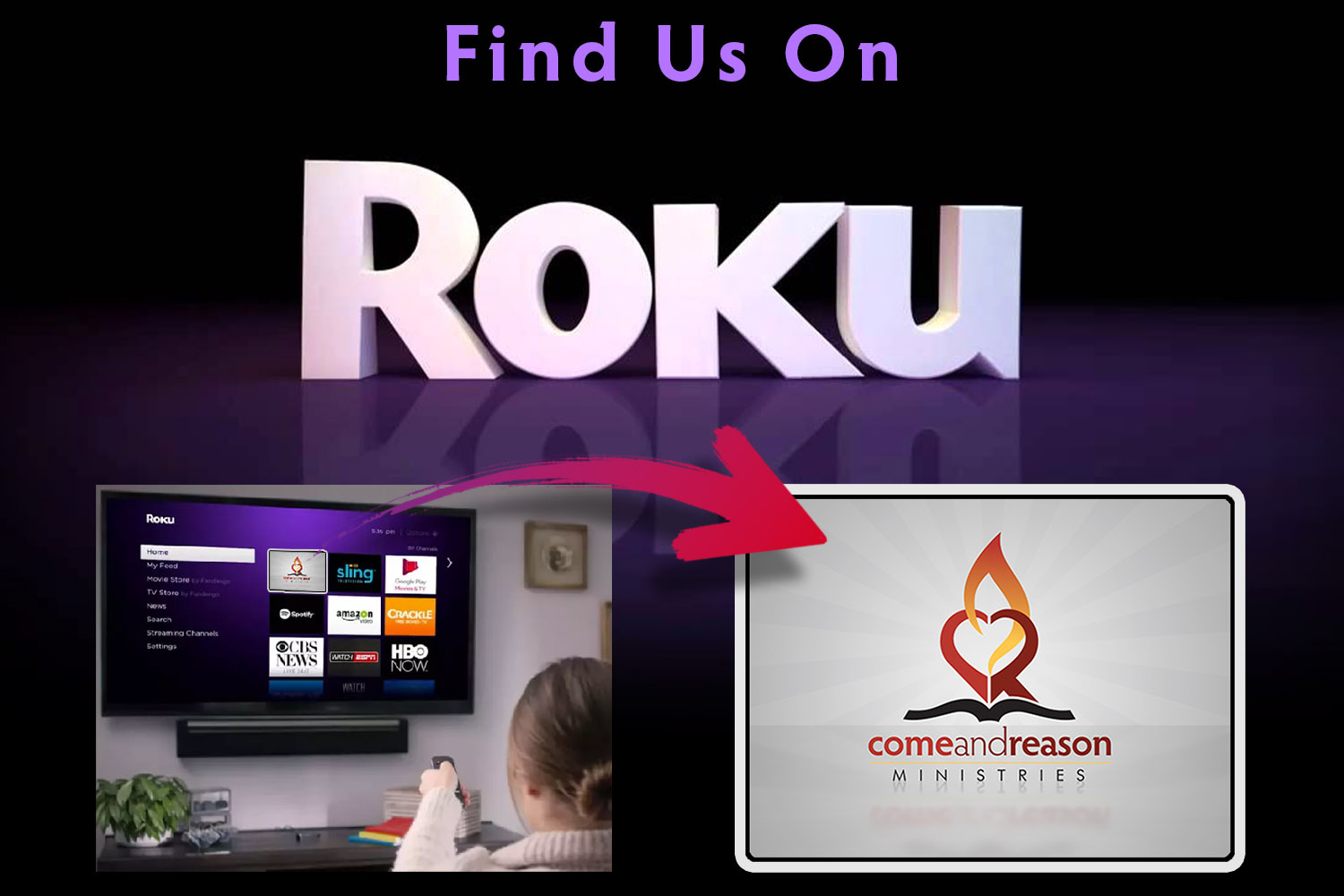 IMPORTANT Information About Our Roku Channel!
On Monday, September 4, 2023 our Replacement Roku Channel
was published in the Roku Channel Store!
The old channel has been removed from your home screen. To add back the new channel, simply search for "come and reason" or "ZJKPZZN".
Why is this happening?  Roku will be sun setting (getting rid of) all channels created using their Direct Publisher tools on January 12, 2024. Since our first channel was created using Direct Publisher, we had to convert it to their SDK (software development kit) programming method. The new SDK-created channel has the same content, but with a slightly different layout that provides faster access to our bible study classes, Q&As, seminars, and miscellaneous offerings.
Don't be confused. Our channel is ONLY available on Roku DEVICES, not in the Roku Channel App, which is not Roku itself, just a special channel they make available on other devices like Apple TV and Amazon FireTV.