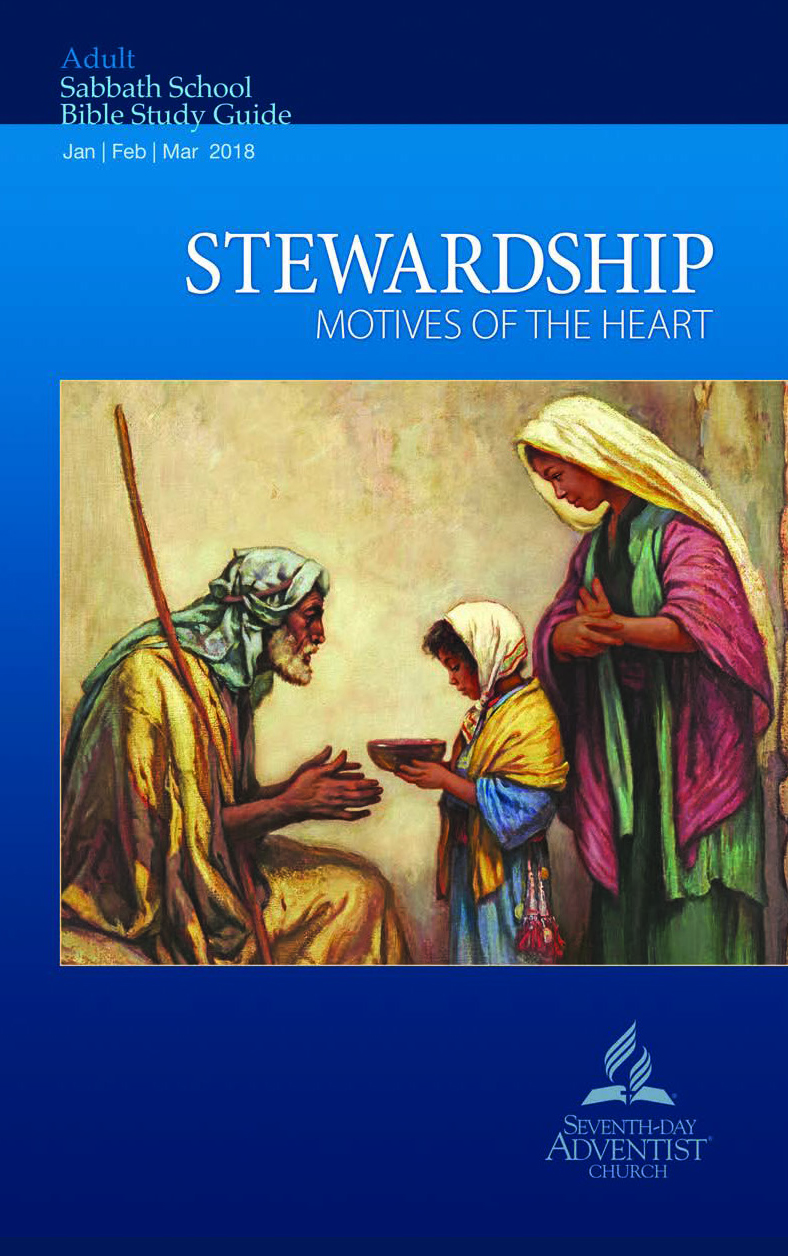 In This Quarter...
These lessons are geared to teach us what our responsibilities as stewards are, and how we can, through God's grace, fulfill those responsibilities—not as a means of trying to earn salvation but as the fruit of already having it.
Our lives as Christian stewards reflect God's character to the world. There is beauty, happiness, and godliness in the lives of those who dare to make a stand for biblical principles, especially against the trends and currents of our culture. Everyone is tempted to live godless lives; the temptations are all around us, in open and in subtle ways. As Christians, especially as Christian stewards, we have not only been shown how to escape these temptations but also promised the power to do so.
In the ultimate end, we are going to hear one of two sentiments spoken to us: " 'I never knew you; depart from Me, you who practice lawlessness!' " (Matt. 7:23, NKJV), or " 'Well done, good and faithful servant! You have been faithful with a few things; I will put you in charge of many things. Come and share your master's happiness!' " (Matt. 25:23, NIV). It is our hope and prayer that what is taught about stewardship in this quarter's lessons will help keep us on the path that will indeed make the words " 'Come and share your master's happiness' " the words that we do hear.
John H. H. Mathews, D.Min., from Andrews University, is an ordained minister who has served in Florida, Alabama, Iowa, Missouri, Tennessee, and Nebraska. Today he is the North American Division Stewardship Ministries director.
Obtain and read PDF lessons here or as HTML web pages on SSnet.org
1st Quarter 2018: Stewardship podcast >>
Lesson Title
Webcast Video
Audio
Notes

1 - The Influence of Materialism (Jan. 6)

Your browser doesn't support HTML5 audio elements.

YouTube
MP3
PDF

2 - I See, I Want, I Take (Jan. 13)

Your browser doesn't support HTML5 audio elements.
YouTube
MP3
PDF

3 - God or Mammon? (Jan. 20)

Your browser doesn't support HTML5 audio elements.
YouTube
MP3
PDF

4 - Escape From the World's Ways (Jan. 27)

Your browser doesn't support HTML5 audio elements.
YouTube
MP3
PDF

5 - Stewards After Eden (Feb. 3)

6 - The Marks of a Steward (Feb. 10)

7 - Honesty With God (Feb. 17)

8 - The Impact of Tithing (Feb. 24)

9 - Offerings of Gratitude (Mar. 3)

10 - The Role of Stewardship (Mar. 10)

11 - Debt -A Daily Decision (Mar. 17)

12 - The Habits of a Steward (Mar, 24)

13 - The Results of Stewardship (Mar.31)